Famous Chemical Engineers
Without these famous chemical engineers, the world that we lived in today will not be the same.
Can you imagine a world without purified water, paints, unleaded fuel, fertilizers or processed food?
Here are the famous chemical engineers who have changed the landscape of engineering.
George Edward Davis
Known as the father of the discipline 'Chemical Engineering', George Davis gave the first 12 'Chemical Engineering' lectures in the University of Manchester Institute of Science and Technology. The lectures were the core of the discipline, which defined and explained what Chemical Engineering basically is. He even wrote the book, 'A Handbook Of Chemical Engineering, Volume I and II', which explained the basic industrial operations done on a much larger scale.
Arthur D. Little
We all know Arthur D. Little is the famous international consultancy firm, but, the man behind it is a famed Chemical Engineer. Arthur D. Little was a drop-out, who laid the foundations for unit operations. This was applied to all the basic industrial processes and basically helped in defining the discipline.
John H. Perry
Perry's Chemical Engineer's Handbook wouldn't have been possible without John H. Perry, who edited the first Handbook—published in 1934.
John was a Chemical Engineer and also a PhD holder in Physical chemistry. He is more known for his handbook, which contains all the important properties and knowledge required by Professors and Chemical Engineers.
Robert Samuel Langer, Jr.
Robert Langer is known as the father of Tissue Engineering and has over 1,100 issued and pending patents. He is known for his contributions to medicine and biotechnology and has invented new technologies, especially in the drug delivery systems. He is the most cited engineer and currently the David H. Koch Insititute Professor at MIT.
Thomas H. Chilton
Known as the father of modern Chemical Engineering Practices, Chilton and Allan P. Colburn developed what is known as the Chilton-Colburn analogy. This analogy is widely known and used in courses like mass and heat transfer. He worked as a Chemical Engineer at DuPont for 35 years and contributed to understanding the chemical phenomena behind heat and momentum.
Elmer L. Gaden, Jr.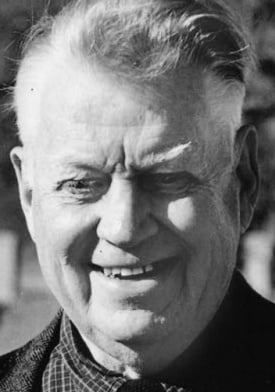 Elmer was the father of 'Biochemical Engineering', who served 25 years of his career in academics. He is known for his dissertation topic, which was based on penicillin production. It basically explained Chemical Engineers the processes and fundamentals behind the penicillin production. He spent 25 years of his career in Columbia University, where the first biochemical engineering program was established.
Carl Bosch
Although, Haber process was invented by Fritz Haber, the process was further scaled up to the industrial level, thanks to Carl Bosch. This process enables the production of synthetic fertilizers and today contributes to half of the world's food production. He is a recipient of the Nobel Prize in Chemistry, 1931.
Margaret Hutchinson Rousseau
In 1937, Margaret became the first women to ever receive a doctorate in Chemical Engineering from MIT. She is mainly known for producing the first commercial penicillin plant and also contributed to creating processes, which produced high-octane gasoline. She was also the first female member of the American Institute of Chemical Engineers (AIChE).
Vladimir Haensel
Holding nearly 150 patents and more than 400 foreign patent, Vladimir is famous for inventing the platforming process. This is a process where platinum is used as a catalyst to produce clean, low-cost gasoline, containing a higher energy content. This process has also helped in the removal of lead from gasoline and is also a role model for different catalytic reforming processes. Vladimir worked in the University of Massachusetts Amherst as a Professor in Chemical Engineering from 1980-till his death.
Fritz Haber
Although, his contribution is mostly in the field of Chemistry, without his invention, two-thirds of the world's food production would have been impossible. His very well-known Haber Process, is the process where nitrogen is converted to Ammonia, under high temperature and pressure. The process was further applied to industrial-scale by Carl Bosch. For this process, Fritz Haber received a Nobel Prize in Chemistry in 1918.
More Chemical Engineering Stories
Filipino Chemical Engineering Students Develop a Tricycle Exhaust Filter from Mussels
https://beta.gineersnow.com/engineering/chemical/topped-chemical-engineering-board-exam-odds
What Chemical Engineering Students Look at in their Syllabus