Safety Tips
It's Christmas season! As you start decorating your tree and home, make sure you're fire smart.
We all want to enjoy the holidays and your gifts so we have to make sure that our decorations are set-up properly so as to avoid any fire related accidents.
So before dazzling your friends and neighbors with your awesome lightshow and decors, take a few moments to read through this safety checklist
CHRISTMAS TREE SAFETY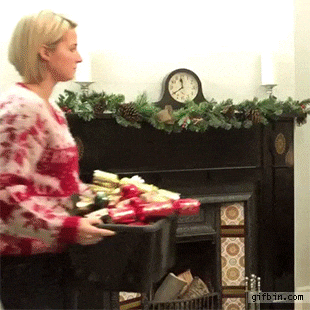 Source: Giphy
One of the most important decorations for Christmas is, of course, the Christmas tree.
It has been a centuries old tradition to have a Christmas tree in one's home.
It's where the family flocks together to decorate with charms and Christmas balls and other decorations such as Christmas lights.
It's where the Christmas gifts are placed.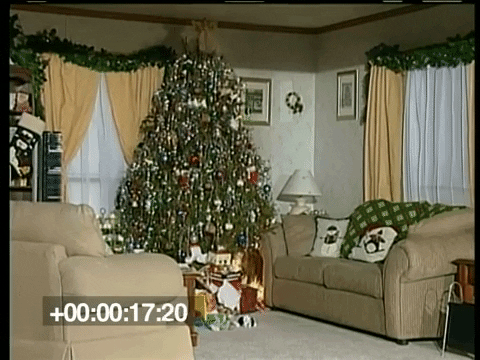 Source: Giphy
Although Christmas tree fires are uncommon, if it does happen, it can be very dangerous. So here are some safety tips when setting up your Christmas tree.
Picking the tree
If you prefer using a real tree, choose one that has fresh, green needles that don't fall off when touched.
Placing the tree
Before you place the tree on the stand, cut two inches from the base of the trunk. Make sure that the tree is at least three feet away from any possible heat source such as radiators, fireplaces, candles, heat vents or lights.
Also make sure that the tree is not blocking an exit.
Add water to the tree stand, and make sure to add water daily.
Lighting the tree
Always choose Christmas lights that have the label of an independent testing laboratory. There are lights that are made to be used only for indoor or outdoor.
If any string of lights have worn or broken cords, or have loose bulb connections, replace them. Go over the manufacturer's instructions for number of light strands to connect.
Never make use of lit candles to decorate your tree!
Always make sure to turn off your Christmas lights before leaving home or when you're going to bed.
After Christmas
After Christmas, throw away the tree.
Trees that are dried out are considered a fire danger and are not supposed to be left in the home, garage, or placed outside against the house. Search for a recycling program in your local community and dispose of your old Christmas tree.
Keep your outdoor electrical lights inside after the holidays to prevent hazards and to make the lights last longer.
Best Christmas Gifts for Engineers