Engineering is known by the world to be one of the most difficult courses to take in college. The course loads in different engineering fields are heavy, and will consume most of your personal life. Also, even if you feel you're equipped with analytical and logical skills in high school, it doesn't assure that you're going to ace all your subjects in engineering school–this I am very sure of. Even for geniuses, engineering can be a living hell. You can't survive engineering with intelligence alone. Engineering needs, TIME, EFFORT, INTELLIGENCE, SMARTS, TEAMWORK, the RIGHT MINDSET, and a LOT OF SUPPORT! Why? Because the PRESSURE IS REAL!!!
Thankfully, many students in engineering school are able to cope thanks to the support of family and friends. But what about those students who don't?
What about those students who are suffering in silence? Those students who are expected by their parents to be at the top of their game? Those who don't know that the pressure is already taking over their bodies, slowly killing them inside? Those students who are alone and don't have anyone to share their feelings with, because they feel that instead of sharing their emotions with someone, they should just go back to studying.
How are they going to cope?
Some would form different unhealthy habits like smoking and drugs. Some don't cope at all.
They would develop depression, anxiety, and if the pressure is too much–they could commit suicide.
Source: imoviequotes
The university should be a place to learn not a place where students are to be force fed with knowledge. Even as a child we are taught to chew our food before swallowing. It's the same with school. How are we to "swallow" (absorb) the subject matter, if we haven't "chewed" (understood) it well enough yet?
Source: Pinterest
The message of my article is clear. We all know how difficult engineering school is, so let's not make it more difficult.
Source: Imgur
To the educators, you've been engineering students once and you should know that not everyone can absorb the material as fast as you do. Put your feet in their shoes once more and try to see things through their perspective. Thankfully, my engineering instructors in the past were awesome, kudos to all of you!
To the parents, try to understand the world your child/children in engineering school is/are in. Instead of pressuring them to get to the top, why not tak to them and understand their point of view.
To the engineering friends, engineering school is difficult enough by itself. Stick together and work things out together. No one can understand an engineer better than an engineer as well.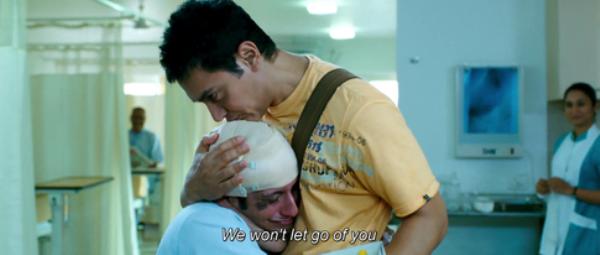 Source: Indiatimes