COVID-19 Economic Aftermath
The highly contagious coronavirus pandemic has struck a heavy blow against the world economy as it forces countries into lockdown and close businesses, wreck havoc on tourism and MI|CE industry, and drives the stock market into its lowest level since the Gulf War.
The spread of Covid-19 around the world will impact significantly on construction activities during the course of the coming weeks in the form of delay and disruption to on-site activities and project supply chains. Such disruption could be enhanced if the Government decides to impose travel or similar restrictions.
It follows that a cost will be incurred by projects and ultimately that will have to be borne by one or other of the main contracting parties or sub-contractors, so it is critical that parties with potential liability for the delays, disruption and associated liquidated or delay damages take steps to protect their interests. Equally, parties should take steps to protect their entitlement to recover additional time or loss and expense.


The COVID-19 pandemic is taking its toll on construction businesses necessary for building and maintaining critical infrastructure such as that used to transport essential goods and services, deliver clean water and electricity, and protect national security, among other things.
COVID-19 Economic Aftermath No. 1 – The Supply Chain in Peril
The impact on the industry's supply chain, consisting of multiple layers of businesses, many of them of SME's with a significant amount of self-employed workers, will be catastrophic and unavoidable.
Harvard Business Review reported that "reports on how the Covid-19 outbreak is affecting supply chains and disrupting manufacturing operations around the world are increasing daily. But the worst is yet to come. We predict that the peak of the impact of Covid-19 on global supply chains will occur in mid-March, forcing thousands of companies to throttle down or temporarily shut assembly and manufacturing plants in the U.S. and Europe. The most vulnerable companies are those which rely heavily or solely on factories in China for parts and materials. The activity of Chinese manufacturing plants has fallen in the past month and is expected to remain depressed for months.

Mounting pressure to reduce supply chain costs motivated companies to pursue strategies such as lean manufacturing, offshoring, and outsourcing. Such cost-cutting measures mean that when there is a supply-chain disruption, manufacturing will stop quickly because of a lack of parts. The vast majority of global companies have no idea of what their risk exposure to what is going on in Asia actually is; that's because few, if any, have complete knowledge of the locations of all the companies that provide parts to their direct suppliers."
According to McKinsey's report, the current landscape, we see that a complete short-term response means tackling six sets of issues that require quick action across the end-to-end supply chain (Exhibit 1). These actions should be taken in parallel with steps to support the workforce and comply with the latest policy requirements:
Create transparency on multitier supply chains, establishing a list of critical components, determining the origin of supply, and identifying alternative sources.
Estimate available inventory along the value chain—including spare parts and after-sales stock—for use as a bridge to keep production running and enable delivery to customers.
Assess realistic final-customer demand and respond to (or, where possible, contain) shortage-buying behavior of customers.

Optimize production and distribution capacity to ensure employee safety, such as by supplying personal protective equipment (PPE)

such as face masks and covering. These could include a

printed solution

to make them personalized for the company. As well as this, companies should be

engaging with communication teams to share infection-risk levels and work-from-home options. These steps will enable leaders to understand current and projected capacity levels in both workforce and materials.

Identify and secure logistics capacity, estimating capacity and accelerating, where possible, and being flexible on transportation mode, when required.
Manage cash and net working capital by running stress tests to understand where supply-chain issues will start to cause a financial impact.
According to the Civil Engineering Contractors Association (CECA), here are the steps that construction companies should do during COVID-19 crisis
Increasing welfare and hygiene facilities and protecting the workforce.
Liaising with clients on contingency arrangements.
Reviewing contractual arrangements to understand options now and in the future.
Liaising with funders and banks to secure sufficient credit.
Contacting your government and authorities to discuss arrangements for delaying payment of taxes.
Setting up project specific communication networks with their supply chains.
Reviewing safety critical elements of their projects.
Reviewing programmes.
Ensuring remote access is in place.
Offering those with the ability to work from home to do so.
Protecting business critical functions such as payroll and accounts departments.
Splitting teams to avoid everyone becoming ill at the same time.
Reducing contact between leadership teams.
Cancelling or moving meetings and overseas travel to conference calls or online meetings.
COVID-19 Economic Aftermath No. 2 – The High Price of Materials
China provides or refines around 97% of the steelmaking ingredient manganese metal and a large slice of silicon and other key raw materials. Prices of these resources rose sharply in January, when the spread of the novel coronavirus hampered refining and distribution of steelmaking ingredients in China, WSJ reported on COVID-19 Economic Aftermath.
Chinese government containment efforts and quarantines have slowed or shut down factories in dozens of the country's cities and provinces, leading to forecasts of a sharp falloff in production of everything from cars to smartphones, according to the New York Times.
For commercial builders that rely on Chinese-made goods or materials, this could mean higher material costs and potentially slower project completions, Richard Branch, chief economist for Dodge Data & Analytics, according to Construction Dive on COVID-19 Economic Aftermath.


U.S. builders look to China for everything from steel and stone to millwork and plumbing fixtures, according to Joe Natarelli, national construction industry leader at accounting services firm Marcum.​
The impact of the virus is impossible to predict with certainty, but any prolonged slowdown in Chinese or global economic and manufacturing activity is likely to have significant ramifications for construction costs, accroding to JLL.
According to data published by Master Builders Association (MBA), Australia sources 69.4% of our furniture, 56.4% of glass, 50.5% of clay, and 41.1% of nuts, screws and bolts from China. Delays are expected on constructions of building projects, as sourcing of these materials are anticipated to be difficult for up to six months – but should ease in the long-run.


In  a recent report from Globe St Research, "a very broad estimate, roughly between one-quarter and one-third of all construction products in the US are sourced from China, so any sustained slowdown in Chinese production may cause material shortages in the US and could lead to increased costs for construction materials, it said.
There is another scenario to consider, though. Reduced construction activity due to virus containment efforts causes a major reduction in demand for materials from China, the US or other countries and this reduction in demand offsets or outweighs the upward price pressure. "Without the ability to accurately forecast the impact of the virus, we have widened our materials price forecast to account for the uncertainty," JLL said on COVID-19 Economic Aftermath.
The coronavirus could also threaten economic growth, further clouding projections about construction costs. Already, even without the impact of the novel virus, GDP growth in 2020 was forecast to be in the 1 to 2% range, down from 2.3% growth in 2019. In particular business investment, namely investment in structures, is expected to stall in 2020, JLL said. "The overall US economy is expected to remain strong enough in 2020 to keep the construction industry on track overall, but will not provide the private investment fuel that would be necessary for strong growth."
COVID-19 Economic Aftermath No. 3 – The Labor Force Quarantine
The impact of the novel coronavirus is rippling through the global economies, but it could take a few months to fully see the fallout in data that tracks economic performance around the world.
So far, the virus has had a muted effect on data, but most private-sector and government economic surveys were conducted before concerns of the infection's potential economic impact rose in late February.
CNN reported that nearly 80 million jobs in the US economy are at high or moderate risk today, according to analysis in the last week from Moody's Analytics. That's more than half of the 153 million jobs in the economy overall. Financial Times reported that "Millions of jobs are at risk in sectors exposed to the UK's shutdown of social activities with more than 200,000 people working in the leisure and hospitality sectors having been laid off since mid-February."
By late-February, 50,000 construction workers in Hong Kong had been laid off as a consequence of the coronavirus. Another 80,000 had their hours significantly reduced. A shortage of materials from mainland China is to blame.
Supply chain delays caused by the impact of China's aggressive containment measures could impact construction in the US long after COVID-19 is neutralized.
While many businesses offer employees options for work-from-home, construction companies typically require healthy workers to be on-site. And for anyone not feeling 100%, staying home isn't always a viable option, especially for hourly workers or anyone without paid sick days.


Beyond a worker's sickness, emergency protocol within the community can trigger a variety of challenges. If public transportation halts, many workers may find it difficult or impossible to show up for work on time – or at all. Additionally, if schools or child care facilities shut down, working parents may have no choice other than to stay home.
Source: https://www.fieldwire.com/blog/coronavirus-impact-construction/
COVID-19 Economic Aftermath No. 4 – Delay Costs
As the coronavirus spreads around the world, its impact on many businesses and industries, including the construction industry, is increasing.
The construction industry relies heavily on foreign suppliers and manufacturers of goods for construction materials, including steel, millwork, electrical and lighting equipment, plumbing fittings and fixtures, flooring tiles, and HVAC equipment. With many companies closed due to quarantines, production lines have stopped, shipping containers remain in their ports, and there is no transportation of goods from these affected areas.
In the coming months, contractors may have to find alternate, and likely more expensive, sources of goods and materials which could lead to project cost overruns. These supply chain issues are also likely to cause project delays which could lead to potential claims by owners for the delay, including liquidated damages claims.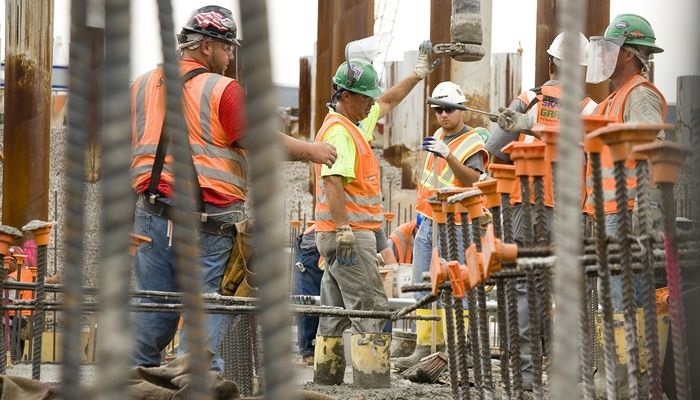 Who bears the risk and the loss for resulting construction delays or increased construction costs due to the coronavirus?  
This will likely be determined by the controlling written contract and, in particular, whether the outbreak constitutes an excusable delay under the contract's force majeure clause extending the completion date, excusing the contractor for liability for any damages and providing for additional costs, according to The National Law Review on the COVID-19 Economic Aftermath


Clyde & Co, a large law firm in UK says "Contractors concerned that they could face delays or increased costs as a result of the COVID-19 outbreak would be well advised to consider whether they have any express entitlements to relief under their contract.
Entitlement to Extensions of Time / Loss and Expense
For example, a contractor may seek  an entitlement to extensions of time and/or additional payment in the event that:
shortages of labour arise as a result of preventative measures to alleviate the outbreak spreading and/or due to infection, or potential infection, and the resulting quarantine, or self-isolation, required;
shortages of plant and materials arise due to delays in their importation or transportation;
the site is closed or access is restricted as a result of measures to contain the COVID-19 outbreak; and/or
the contractor is not able to carry out the works as a result of action by governments to prevent the spread of the outbreak.


We consider below the possible entitlements under JCT and NEC standard form contracts."
COVID-19 Economic Aftermath No. 5 – Litigation and Legal Implications
According to Michael Hassal, Partner – Head of Construction at Wright Hassal based in UK "It is worth remembering that there is no general legal right to cancel a contract once it is signed and effective unless there is an express contractual right to do so or one of the common law grounds such as frustration of contract applies.  For the purposes of this article, frustration will be hard to argue because it is a much higher threshold than simply suffering financial hardship to deliver their project.
However, all the circumstances must be reviewed in the context of any particular project."


According to Keystone Law, "Declaring a force majeure provision is included in many contracts and it relates to the occurrence of an event which is outside the reasonable control of a party prevented from performing its contractual obligations. There is no general concept of force majeure in common law and standard contracts such as the JCT and NEC suites do not provide a definition of same. The judgment in Lebeaupin v Crispin [1920] considered that the term "force majeure" was "used with reference to all the circumstances independent of the will of man, and which it is not in his power to control… Thus war, inundations, and epidemics, are causes of force majeure …" . This decision suggests it is very likely that COVID-19 Economic Aftermath would be considered to be an event of force majeure."
The test for whether a force majeure event has occurred will require three issues to be considered:
Is the event beyond the control of the affected part?
Is the affected party's ability to perform its contract hindered or prevented by the event?
Has the affected party taken all reasonable steps to avoid or mitigate the event or its consequences?
Sources:
Other COVID-19 Updates
Tiger Tests Positive for Coronavirus at New York Zoo
Harvard Talks: Cut Salaries or Cut People?
Lamborghini Medical Shields & Surgical Masks for Health Workers
WHO COVID-19 Buildings & Tents Screening Layout Standards
UCLA Engineer Made a Ventilator from Hardware Items
Airbus Gives 3D-Printed Hospital Visors to Health Workers
Airlines COVID-19 Analysis: Aviation Collapsed
Forecast Deaths, Hospitals & Ventilators: COVID-19 Impact, USA Full Report
Ventilation Standards for Buildings Converted to COVID-19 Hospitals
Harvard Talks: The Supply Chain in Post COVID-19 Era
COVID-19 Deaths to Reach 81,000 in US By June – Forecasts by IHME & Univ. of Washington
Top 10 Largest Ventilator Manufacturers in the World
List of Government Officials Tested Positive in PH
Metronic Ventilator Ramping Up Production
Engineers, Can You Help Build a DIY Ventilator for Hospitals?
Water is Our First Line of Defense Against COVID-19
Complete List of Companies Working on Coronavirus Vaccine
COVID-19 War: 70K Physicians vs 109M Filipinos
Famous People Who Have Tested Positive for COVID-19
These Politicians Tested Positive for Coronavirus (COVID-19)
Postponed Exhibitions in the Philippines due to COVID-19
Cancelled Major Events Around the World Due to COVID-19
World Bank Gives $12 Billion to COVID-19 Affected Countries
COVID-19 Philippines: DOH on Code Red Status
PPE Shortage Endangering Health Workers Worldwide
The List of COVID-19 Disinfectants Approved by EPA
World Bank Gives $12 Billion to COVID-19 Affected Countries
Air Cargo Demand Down 3.3% due to COVID-19 Disruption
COVID-19 Financial Impacts in the Aviation Industry