Have you ever imagined a house that adjusts itself to sunlight and wind by rotating itself? It doesn't have to be in your imagination anymore, you just need to check this rotating 19,000 square-foot home in South Africa.

Source: Ray Alexander
Called Galiläi, which fronts False Bay in the Western Cape province, this house can rotate up to 348 degrees according to the owners' liking. It was designed by Raymond Alexander and owned by German businessman and his wife just out of curiosity. And the curiosity did not kill the cat.

Source: Ray Alexander
It took two years to lay out the structure and two more to build, until it was completed in 2001. The entire structure is not revolving though, as its lower level is stationary to the ground with only the upper level, accessible through a retractable bridge, the one that can be rotated either clockwise or counter-clockwise.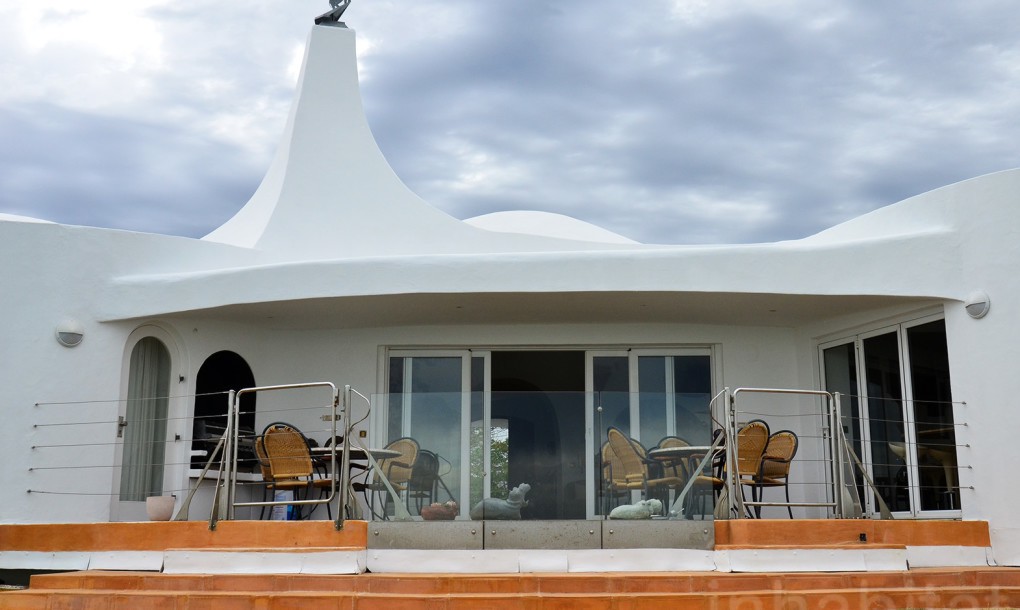 Source: Spatiul Construit

Source: Business Tech

Source: Inhabitat
The five-bedroom house features a dome with high ceiling to bring natural light, illuminating constellations of the northern and southern hemisphere made with glass fiber cables. Moreover, one cannot see a single straight wall in Galiläi.
The owners have put this house on the market to a $1.8 million value; but it will take a while before it gets passed on to new occupants, because come on, it's a rotating house!
Source: Ray Alexander Architect