Most of us, if not everyone who has owned a mobile phone has already tried using emojis as a way to express emotions through their messages. Everyday, over 6 billion emojis are sent to and fro, with over 90 percent of the global online community using them regularly. The invention of this universal 'language' may be considered as one of Japan's greatest inventions.
Today, emojis are even officially classified as art. New York's Museum of Modern Art added just added the original 176 emojis to its personal collection. These emojis were designed by Tokyo-based software engineer Shigetaka Kurita in the year 1999. The original emojis were licensed to the MoMA by NTT DoCoMo. They now sit alongside legendary works of art like Pablo Picasso and Jackson Pollock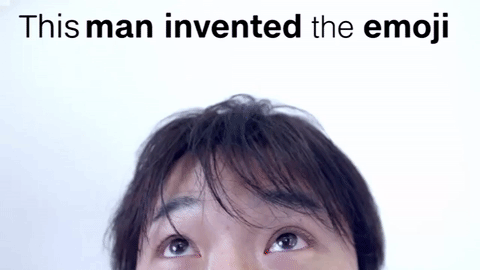 Source: Giphy, CNN
The Birth of Emojis
Shigetaka Kurita was working for NTT DoCoMo, one of the largest Japanese mobile telephone operators, in the late 1990's. They were working on the development of the world's first commercial mobile-specific internet browser system. Since early Japanese smartphone screens had limitations, Kurita developed pictograms to display information more effective and efficient.
Form the Japanese word "picture character", the name emoji was born.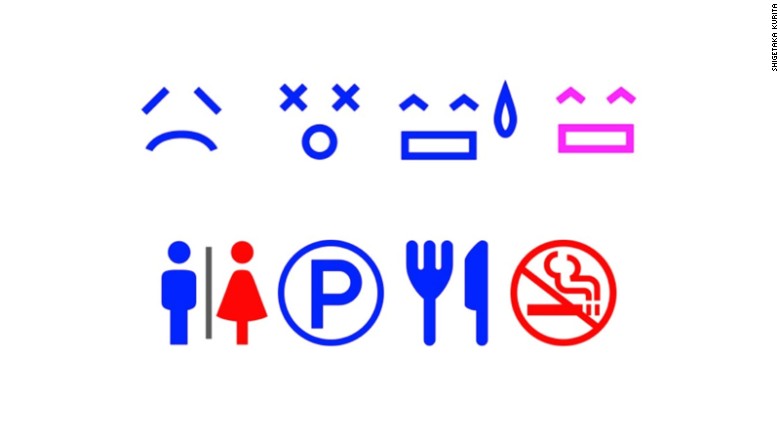 Source: CNN
Nevertheless, like any language, unless you go through a process of learning what the symbols mean and how they are combined, then Hale's emoji language remains a foreign tongue.
Communicating emotion in the digital age
What is emoji used for?
There are a lot of explanations for this one but simply put, emojis are today's digital form of nonverbal cues. Like how we use gestures, facial expressions, body language, intonations, which can have different meanings that convey what we want to say, emojis do the same thing.
Source: Imgur
Emojis also gives life to our daily texts, as our most of the time, texts can't perfectly convey emotions alone. Most of the time, it can cause misunderstandings. (This is why the smileys after a chat can be so important). Emojis has become part of our daily digital communications because of this. "I'm so stupid (with a crying face)" is way different from an "I'm so stupid (with a laughing face)".
Article Sources: