I've come across this Reddit thread about several engineering students who are worried about getting their first B, which prevented them to become the valedictorians in their uni. In the thread posted last year, most of them doubted themselves because of their grades, and also because others already appeared to be smarter than them.
Among several student engineering problems that i read… and 700 comments posted… this one comment from an MIT grad captured my attention. He shared the same struggle and inadequacy when he entered Cambridge. Cal Newport's Study Hacks Blog reproduced essential points that the commenter posted that will strike as a good tip for engineering students as well:
The people who fail to graduate from MIT, fail because they come in, encounter problems that are harder than anything they've had to do before, and not knowing how to look for help or how to go about wrestling those problems, burn out.
The students who are successful, by contrast, look at that challenge, wrestle with feelings of inadequacy and stupidity, and then begin to take steps hiking that mountain, knowing that bruised pride is a small price to pay for getting to see the view from the top. They ask for help, they acknowledge their inadequacies. They don't blame their lack of intelligence, they blame their lack of motivation.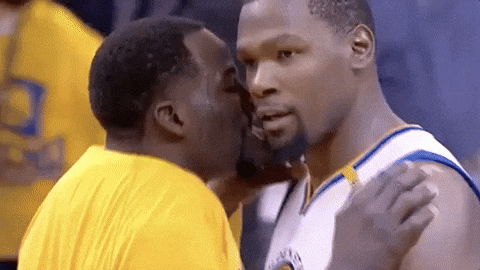 GIF via Giphy
During my freshman year, I almost failed out of differential equations.  I was able to recover and go on to be very successful in my studies. When I was a senior, I would sit down with the freshmen in my dorm and show them the same things that had been shown to me, and I would watch them struggle with the same feelings, and overcome them. By the time I graduated MIT, I had become the person I looked up to when I first got in.
You feel like you are burnt out or that you are on the verge of burning out, but in reality you are on the verge of deciding whether or not you will burn out. It's scary to acknowledge that it's a decision because it puts the onus on you to to do something about it, but it's empowering because it means there is something you can do about it.
So do it.
What this MIT graduate shared can be a wake-up call for engineering students who are failing their subjects because they claim that they are "dumb enough" or "not good enough" to be in engineering. When actually, intelligence can be worked on – it is the drive to learn engineering that is essential for every engineering student, and not the requisite intelligence that others claim they need.
Of course, engineering students need intelligence to be able to graduate in engineering; but to be able to get to the higher level of intelligence required for an engineer, you need the motivation to pursue your dream. Being able to decide that you will succeed in engineering college is a mindset you cannot lose along the way.

Source: Giphy
Motivation is a critical component whenever an engineering student, or any student at that, feels challenged and more so, beaten. When you are overwhelmed with failure and you can't seem to stand up, all it takes for you to rise again is to repeatedly say to yourself, "I can do it."