While it no longer shocks people to hear someone follow the footsteps of his/her parents, it is often an amusing story to hear how a family chooses to pursue the same career for generations. There's a family of doctors, lawyers, politicians and of course, a family of engineers.
Alyssa Smith came from a family of engineers that goes way back to 1927. Continuing a tradition of graduating with an engineering degree from Michigan Technological University. Last December, she earned her Master's Degree in Civil Engineering while her brother, Kealy, also graduated with a bachelor's degree  in computer and electrical engineering from the same university last spring. Both of them just added another achievement to their family of engineers that started 90 years ago.
It all started with their great grandfather attending the Michigan College of Mines, Paul Edgar Young graduated with a degree in mining engineering while being active in basketball. Young would eventually have his son, daughter-in-law, two grandchildren and two great-grandchildren follow his footsteps.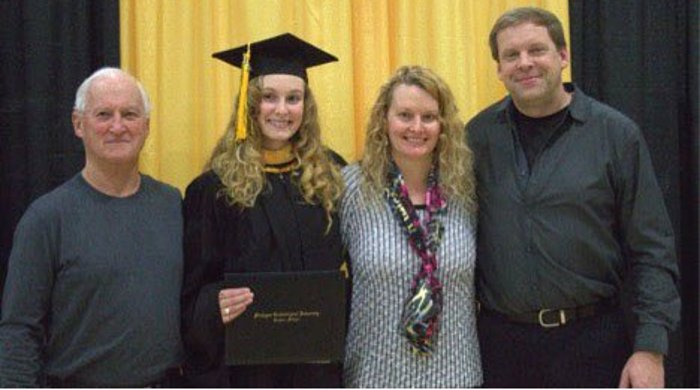 Young's son, Micheal also majored in mining engineering while his wife, Priscilla, was also part of the geological engineering department. While their children, Leora and David Young, pursued a different field of engineering: medical technology and electrical engineering. With that kind of family history, it's no wonder where Alyssa and Kealy Smith got the inspiration to pursue engineering as well.
Alyssa said, "When I was in middle school, I already knew what I wanted to do — design buildings. I was good at math in high school and having been heavily influenced by all the engineers in my life, I decided to go into civil engineering. Michigan Tech was the obvious choice."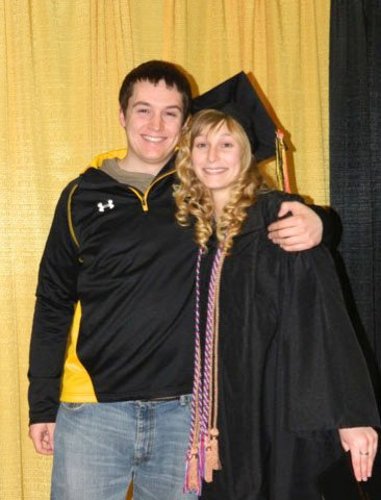 Given the trend in their family, it would come as a shock if the next generation of Young's wouldn't have their family's love for engineering.