When it comes to cleaning technology, there's only one brand that embodies innovation and high quality performance: Kärcher. It is known to be the global market leader in the cleaning industry and has served the professional and consumer world over the years. With more than 100 products under the brand, people trust Kärcher and rely on its innovative solutions to several cleaning problems. 
Source: Kärcher
The company was founded back in 1935 by Alfred Kärcher with hopes that he could produce reliable products in the heating technology industry. He built the "Kärcher salt bath surface" that could be used for tempering steel and light metals, which he patented later on. The company eventually produced more products such as heating devices for cabin heating systems and aircraft engines. When the Second World War was over, Kärcher shifted its attention to products for everyday use: handcarts, small cookers, round stoves and trailers for tractors. Alfred Kärcher made it in the cleaning technology scene when he developed the first European hot water high-pressure cleaner, which eventually became the basis for all burners today. Over the years, the company has been passed on to one generation after another – leading it to the successful endeavors it has accomplished for decades.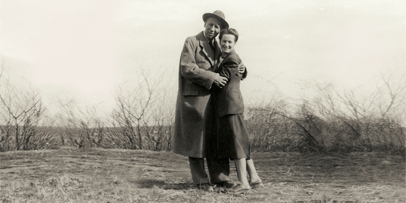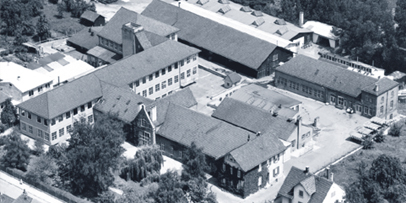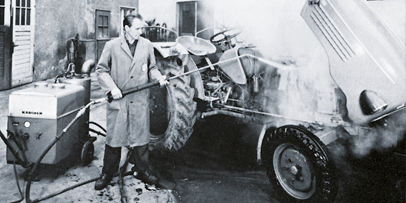 Source: Kärcher
A family-owned business, Kärcher was built based on its founder's focus on innovation, creativity and entrepreneurship. As the business grew, the company has put in more effort in its research. It aims to provide innovative solutions for its costumers. Around 900 personnel were employed for its research and development. Proving its innovative prowess, the company has over 1,300 patents and gained recognition and awards from different institutions. Each product developed were designed for sustainability, user-friendliness and eco-friendliness. Kärcher has made a conscious effort to reduce the company's carbon emissions by 20% this 2020.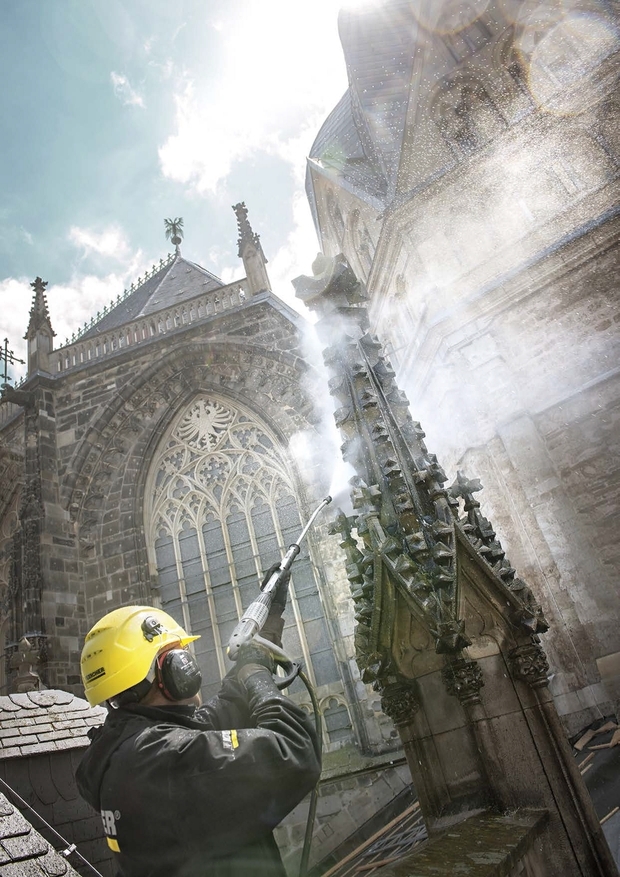 Source: Kärcher
Just in case you didn't know, Kärcher has dedicated itself in preserving of historical monuments and buildings for more than two decades already. Some of their projects involved cleaning of Mount Rushmore in the US, the Burj Al Arab in the UAE and the Luxor in Egypt. 
Following strict quality controls, the company complies with ISO9001 and ISO14001 certifications. In its observance in helping the environment, Kärcher uses recycled materials and products carry a badge that has eco!logic or eco!efficiency on them. These products have specific cleaning functions that help save water and power consumption, which helps reduce carbon dioxide emissions.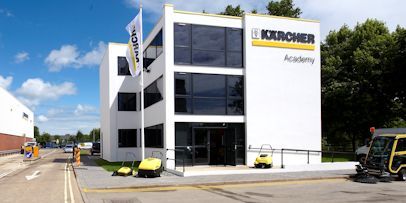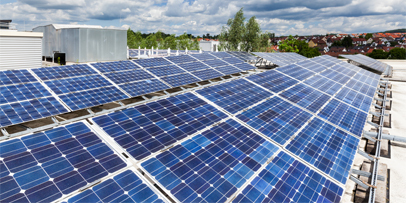 Source: Kärcher
What makes the company successful in its industry is how it focuses on its customers. Providing the most efficient and effective solutions, customers can rely on its products to achieve the best cleaning results. Kärcher has also provided a very reliable technical support system. Each employee is trained to give the best service and consultation support to every costumer. Kärcher also provides an emergency hotline availability. To satisfy the costumers, it invests in each employee in the company. With 11,230 employees, the company strives to take care of their needs as well. The company's management adopts innovative methodologies and effective practices for everyone. By taking care of its employees, Kärcher gives better services to its customers and yields better results year after year.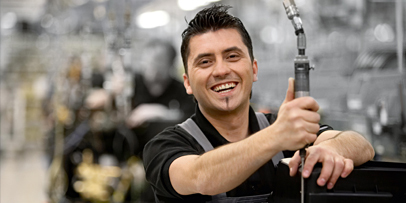 Source: Kärcher