Getting to work via commute can be annoying, especially if there's a stockpile of vehicles in the road causing traffic. Well, that's not a problem for 45-year old Frantisek Hadrava, who made a plane to cut his commute time in half. This man from Czech Republic constructed the Vampira in his spare time for over 2 years just to cut his commute by 7 mins.
The plane itself is outstandingly well-built, flying at top speeds of 90 miles per hour. It's also more efficient than a regular automotive since it only uses 6 liters of fuel per hour. His regular commute usually lasts from 12-14 minutes, but Hadrava would no longer have any of that. He said he can reach his destination in around 4-5 minutes, but he chooses to take a 3 minute detour just to avoid waking people up. He travels for around 9.3 miles per day in his exciting mode of transport.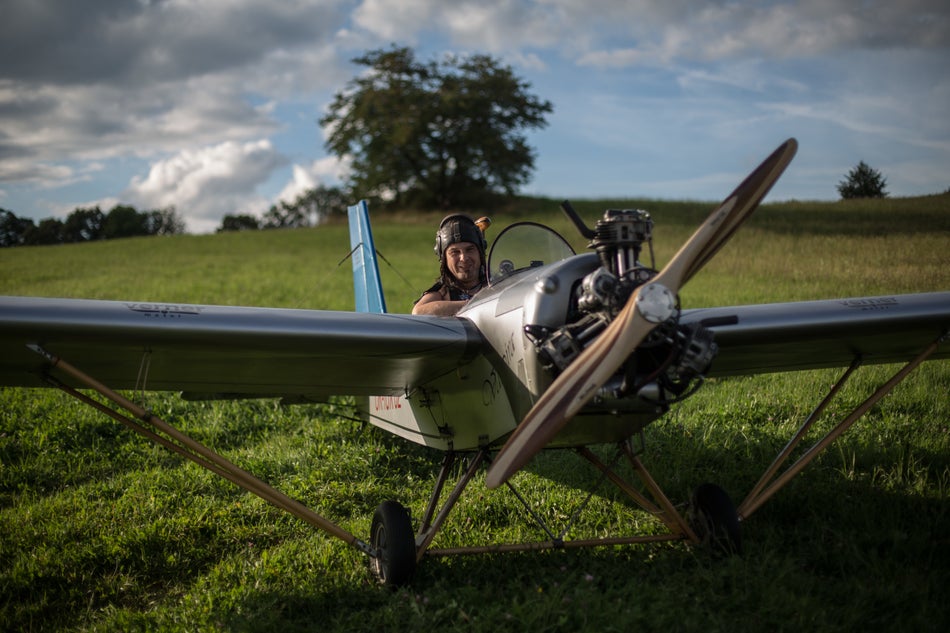 Source: Huffington Post
Practically speaking, it's more efficient to fly to work than to go by car. First, you're one less car on the road. Second, it costs less fuel to fly a plane. And third, it looks totally awesome. But even then, people would always talk about safety, whether it's safe for homemade planes to be used in public.
As per the Federal Aviation Administration (FAA), homemade aircrafts have around just 1% higher risk of accidents as compared to general aviation fleets.
Source: Mirror
Hadrava is not the first to make a homemade plane. People from around the world are finding that building a plane can actually cut your cost by a whole lot. Those who wish to try building can buy kits containing all the basic parts of a plane. And a usual kit can take from 500 to 1500 hours to build, depending on the skill of the crafter.
After constructing the craft, however, you'd still need to have it screened by the FAA. If the engine and propeller is FAA-regulated, they'll only need to test it for around 25 hours going up to 40 hours if it is not.
Article Source:
Huffington Post