Lithium is still one of the world's most in demand metals. Many companies like Tesla continue to have a high demand for this metal. Researchers around the world are doing their best to develop alternative ways to mine lithium safely as well as keep up with the continuous rising demand.
However, according to new research, drinkable water can now be created and at the same time lithium can be created in the process of desalinating seawater. A team of scientists have developed a new membrane that can perform this process. The technology involves the use of metal-organic framework (MOF) membranes, which is a greener and more energy efficient method, given the extremely high surface areas of the crystalline materials. This new membrane offers an improved and more selective, method of filtration than the traditionally used reverse osmosis membrane, which needs additional pumping to remove contaminants that the porous membranes are not able to catch.
A team of researchers from Monash University in Australia, the Commonwealth Scientific and Industrial Research Organization (CSIRO), and the University of Texas at Austin have created the first membrane of its kind. Their study which was published in Science Advances is entitled, "Ultrafast selective transport of alkali metal ions in metal organic frameworks with subnanometer pores,"
"We can use our findings to address the challenges of water desalination," Huanting Wang said, an author of the new study. "Instead of relying on the current costly and energy intensive processes, this research opens up the potential for removing salt ions from water in a far more energy efficient and environmentally sustainable way."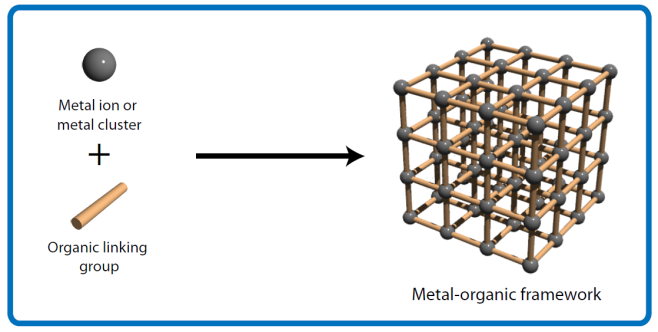 Source: Mofworx
Source: Morworx, Youtube
By offering a more selective and energy-saving option, this membrane hits two bird with one stone. Study author Huanting Wang, Department of Chemical Engineering Professor and Associate Dean (International) of the Faculty of Engineering at Monash University in Australia, said that their work would have an immediate impact with regards to the way we look at maintaining lithium supplies.
"Lithium ions are abundant in seawater, so this has implications for the mining industry who currently use inefficient chemical treatments to extract lithium from rocks and brines," Wang said . "Global demand for lithium required for electronics and batteries is very high. These membranes offer the potential for a very effective way to extract lithium ions from seawater, a plentiful and easily accessible resource."
Article Source: