With the launch of the new hit movie, Hidden Figures, you've all probably heard of Mary Jackson, NASA's first female black engineer who helped revolutionize space travel. For those of you who haven't watched the movie (which you should), here's a short breakdown of her story.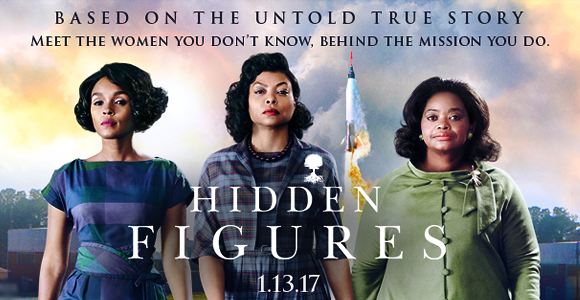 Source: The Huffington Post
Mary Jackson's beginnings were far from the Engineering career at the NASA Langley Research Center she would eventually land. A native born in Hampton, Virginia, she had graduated high school with highest honors, and then pursued a dual degree in Math and Physical Sciences. There she jumped from job to job, starting out as a math teacher at a black school in Calvert Country, Maryland, and then returning home to Hampton as a receptionist at King Street USO Club, then a bookkeeper, an Army secretary, and then finally landing a job at the Langley Memorial Aeronautical Laboratory, at the segregated West Area Computing section in 1951, a research laboratory under NASA and NACA.
Source: Wikipedia
It was there where she moved from the computing pool to working with engineer Kazimierz Czarnecki in the 4-foot by 4-foot Supersonic Pressure Tunnel, 60,000 Horsepower strong and can blast models at twice the speed of sound. She offered her hands-on experience in conducting experiments in the facility, and he eventually suggested for her to enter a training program that would allow her to get promoted from a mathematician to an engineer. Jackson had to first ask permission from the City of Hapton to attend the classes with her white peers, as the schools back then were still segregated. Nevertheless, she completed the graduate level math and physics courses, and earned the promotion, becoming NASA's first black female engineer in 1958. It was then she co-authored her first report on the "Effects of Nose Angle and Mach Number on Transition on Cones at Supersonic Speeds."
Source: Wikipedia
For over 2 decades, she had worked as a black aeronautical engineer in a time where both female and black engineers were a rarity. She proved that she can do just as well as her white male coworkers by authoring a few dozen research papers, mostly on the behavior of the boundary layer of air around airplanes. She had enjoyed her productive engineering career as one of the world's brightest minds until she decided that there needed to be more career opportunities for black people and women in the field of STEM. In 1979, she finally stepped down to become Langley's Federal Women's Program Manager, and worked hard to increase the diversity and impact of the hiring and promotion of the next generation of engineers and mathematicians at NASA. She retired in 1985.
Source: Biography.com
For a more in-depth and entertaining version of her life story, you should totally check out the Hidden Figures movie, or read the book, if that's what you prefer. Check out eh trailer here:
Source: Youtube, 20th Century Fox
Article Sources: