As engineers, we rely on technology for work. A huge amount of everything we do in our profession involves making progress and giving other people the opportunities to make the society more efficient and effective through the gadgets we develop and the technology we improve. From the smart phones we sleep next to to the smart homes that make our lives easier, everybody has become dependent on technology.
Source: Giphy
But we all know there's a dangerous side to technology and this television series shows us a world of frightening possibilities when technology turns it back on us. Black Mirror is an anthology series that focuses on examining today's society and the consequences of our dependence on new technology. With each episode having different characters, different settings and different storylines, anyone can watch an episode without having to rely on the previous episodes as guides to where you are now in the series.
Source: Giphy
The series has been acclaimed critically and received positive reviews from fans and critics alike. Even Stephen King, the master of horror and dark fantasy, has expressed interest on the show. So why should you watch it?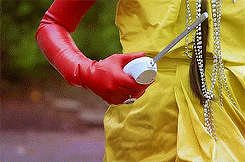 Source: Giphy
Because as fas as entertainment goes, this show will remind you how one clumsy step using new technologies can affect your life easily. May it be positive or negative effects, it teaches us that our dependence on what we have now has consequences that also affects the people around us. During the first season, it had an episode where the Prime Minister of UK had to have sex with a pig to save a princess live in television. On the second season, a wife founds a way to talk to her dead husband using a special program and finds out that bringing the dead back to life is not exactly the best way to recover from grief. As for the third and latest season, the person with the most hated tweets dies!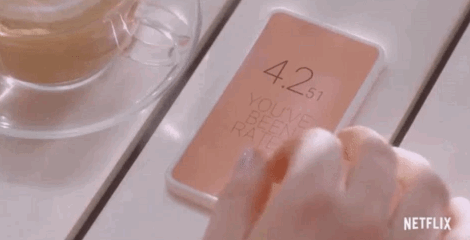 Source: Giphy
As of writing, the show has 13 episodes which you can watch on Netflix. Prepare to get mind blown over the stories in each episode. Experience Black Mirror and imagine how the technology available around you can destroy your life in the next 10 minutes… because it can if you're not too careful.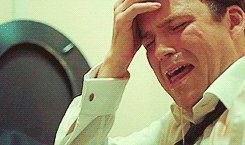 Source: Giphy
After you binge watch, you'll find yourself wondering if you are in one and think this episode you're part of really sucks.
Source: Giphy