Three Types of Engineers
In life, we always find ourselves in front of choices. Just this morning, I had to choose whether to carefully drive my car to work risking accident or book a ride. Then, I had to choose whether to make myself an Americano or a cappuccino. Later today, I will have to choose between having salad for lunch or going for a sandwich. I expect that as soon as I arrive home, I will have to choose between taking a nap and going straight to the gym.
We're free to make choices – that's part of being human in this day and age. But aside from what to eat, what to drink, how to go to the office or whether to exercise or not, perhaps the most important choice we have to make is what to make of our lives. Do we want to take up an active role in changing the world? Do we want to sit on the fence and watch other people do it? Or do we want not to care about anything at all?
In most of my public speaking engagements in engineering conferences, I always break the ice by telling my audience how I believe that engineers, be they electrical, mechanical, civil, electronics, or chemical (of course, the list goes infinitely long), are the real superheroes of this world. But perhaps I have to clarify myself. I will tell you why in a bit.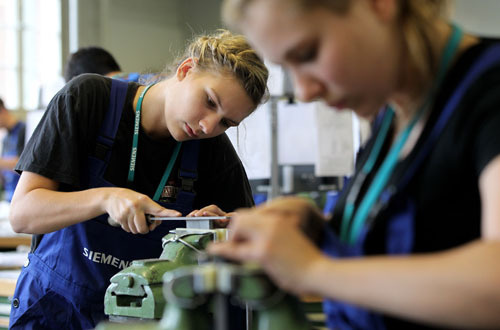 See, from my more than 18 years of experience in the engineering industry, I have worked with more than a hundred engineers of a wide gamut of specializations. Based on experience, I can say that there are actually three types of engineers:
1. Engineers who make things happen.

2. Engineers who watch things happen.

3. Engineers who say "WTF just happened?"
Engineers who make things happen are a joy to work with
They are ever curious and are always in active pursuit of solutions, not only to engineering problems in the office, but also to the world's most pressing challenges. They are confident to discuss their ideas, and do not shy away from criticism. They have big audacious goals, daring, chivalrous and gallant in every task.
More than talkers, they are doers: They are not content with delegating tasks; they do them themselves and show to their peers the right way. They do not slack: They are go-getters, and have a nose for excellent opportunities. They are consistent, but are ever ambitious to reach greater heights. Despite being so, they are realistic and are always focused on the fulfillment of their goals. The likes of Jack Welch, Michael Bloomberg, Larry Page, Sergey Brin and Elon Musk are some of the notable engineers who are visionaries and doers at the same time. They make things happen. In every project or task, they will either find a way, or make one. I call them "Engineering Champions."
Engineers who watch things happen always prefer to color inside the lines
It is not that they lack aptitude or has low IQ. In fact, most of them have stellar profiles and tremendous engineering skills. However, these engineers always play safe, lacking the inspiration to do something meaningful, not persistent enough to make an impact and they just watch the world go by.
They are usually quiet in meetings, and almost always agree with the ideas of others (I don't know if they truly do, or they just want to avoid arguments). They are always ready to receive indications, but are never initiators. They are not exactly frustrated, but they seem to lack motivation to push the envelope of their abilities. To me, they are like birds always perched on a branch, hesitant to attempt to fly from fear of crashing to the ground.
I recommend these engineers should read Stephen Covey's 7 Habits of Effective People to get them inspired.
Engineers who just wonder what happened are the irritating ones.
You will hear them say: "WTF just happened?" Working with them is like pulling teeth.
They usually zone out in meetings, and often seem detached from reality. They always see the negative in everything, and always have ready excuses when tasked to do something. They are the lazy, sluggish, indolent and slothful engineers who you often hear say "No, we can't do that!" They are the ones who surrender before the battle even begins. They don't seem to care that other engineers are excelling in their jobs; they are contented with mediocrity, and always have an air of nonchalance. I am sure you know someone who has this "clueless" character.
Like I said above, I will take this opportunity to clarify myself. Not all engineers are worthy to be called the real heroes of this world.
The real heroes are the engineers that contribute in shaping the future. They are the ones that help surmount the impediments to social and economic growth of countries. They are the ones that make life easier and better for all humanity. They are the ones that leave a legacy for the future generations to enjoy. The real engineering heroes are making an impact, creating a social movement to fight poverty; re-engineering the food industry to fight hunger; engineering the chemical composition to fight diseases and viruses like the Covid-19; and build affordable materials to improve humanity. They don't just build tall buildings, large electrical power plants, chemical labs or mechanical engines, these engineers inspire people because they did something right. (They did something, and it was right thing to do). They're like a magnet so powerful that you have to join their cause.
If we can choose a blue shirt over a red, the Warriors over the Cavs, or beer over wine, perhaps we can also choose to make things happen, rather than sit on the sidelines or turn a blind eye on everything.
So let me ask you, which type of Engineer are you?  Do you make things happen… watch things happen… or don't have a clue what happened?