World's Hottest Engineer
If you've been living under a rock, the world of engineering has already pronounced the hottest one among the millions of engineers around the world. At first look he isn't like the kind who studies engineering – he shows no sign of physical stress at all, and rarely can we find good-looking guys in engineering, no offense – and this guy is just a living proof that engineers can both have brains and good looks.

Photo via GQ
No doubt, with no entity required to award, that the hottest engineer in the world right now is Pietro Boselli. Beaming with the perfect muscles and macho physique that are overwhelming to the senses (even of a straight guy), Pietro has caught the attention of social media users, even not involved in engineering, because of such perfection. His secret? Just training and strict diet. This hunk, who is now in modelling full time, has wowed global audience after his students uploaded pictures of him while in class. Who wouldn't spread the word if they had this kind of a hot teacher?
Photos compiled from Pietro's students
Video by Pietro Boselli 
This Italian engineer is more than just an eye candy. He acquired his BEng degree in Mechanical Engineering at University College London in 2010, and take note, with first class honors. Pietro took his PhD on the same year and the same university, with a project on computational fluid dynamics-based design of steam turbines sponsored by Hitachi, Japan. With the mathematics required to finish the project, he took a teaching route with subjects in modelling and analysis, computing and thermodynamics. Hence, the photo.
What It Means to be an Engineer
In a self-written note in his website, Pietro placed an explanation of his views on what it truly means to get "deeply involved in this powerful science."
Pietro started his piece with a root word origin of engineering, which are engine and ingenuity. The latter word comes from the Latin ingenium, meaning an innate disposition or ability. In modern dictionary, it means the aptness to problem solving, cleverness in design, and skill in devising. But this is not entirely what he means about to be an engineer.
Engineering is about finding efficient solutions to problems. It is efficiency that sets the difference between an engineer and anybody else's answers. Engineers are bound to find a solution that requires the least amount of resources, time, and effort. However, brilliant engineering is not only about efficiency, but invisibility.
In every product of engineering lies a spectrum that is not apparent – "simple solutions rely on a paradigm of hidden components and concepts organically fulfilling their specific design objective." Pietro used the metaphor of icebergs, which large parts are submerged, and the people only see the tip. He said, "The remarkable work behind things that we take for granted, like a hidden world, reveals itself only when one attentively approaches the study of engineering."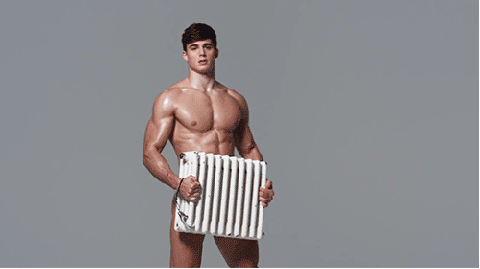 Not only that. Engineering, for Pietro, is the art of exploiting, controlling and handling the laws of nature to the advantage of humanity. No matter how the laws of nature are limited, unlike in art with the vast amount to experiment on, all the physical sciences and mathematics that as if encloses this field is still so wide for engineers to work with.
Most of the time, engineers value the work so much when there is already a product. But before the product happens, there are lots of necessary factors and processes in the journey of an engineer to make the product whole. And this is what constitutes the biggest portion of an engineer's life, including the compromises, approximations, and errors committed.
Engineering any solution is mainly an iterative process, Pietro says. Along the way, while trying to find the solution, the engineer will create more problems which solutions will also be found. The engineering product is essentially a sum of many solutions while answering one major problem.
Pietro ended his note with this, "Being methodical, straight to the point and not particularly self-aware are traits perceived as dry, almost tedious and uncreative. But these are not inherent to the engineer's personality, they are reflection of a life dedicated to intransigent problem solving. The individual personality, like in every profession, manifests itself subtly in each single invention and creation, with a spark of ingenium being the common denominator."
Do you agree with the world's hottest engineer's views about engineering?
Source: Pietro Boselli
World's Hottest Engineer in Asia, World's Hottest Engineer in Philippines, World's Hottest Engineer in Europe, World's Hottest Engineer in America, World's Hottest Engineer in China