If you're the type of person who wants a quick, easy and portable way of listening to music while you're around the house or at a hotel during a vacation, then the gadget you're looking for could be a Bluetooth speaker.
All you need to do is sync it to your phone or tablet, and enjoy your music whenever you want. There are a lot of choices of speakers to choose from, so we're here to help you choose. Here are what we think are the top ranking Bluetooth speakers this 2016.
Fugoo
Source: Big Commerce
This Bluetooth speaker offers surprisingly good sound quality for its size. It can run for up to 40 hours when listening at medium volume! It comes in your choice of jacket style: Tough, Sport, or Style.
Creative Muvo Mini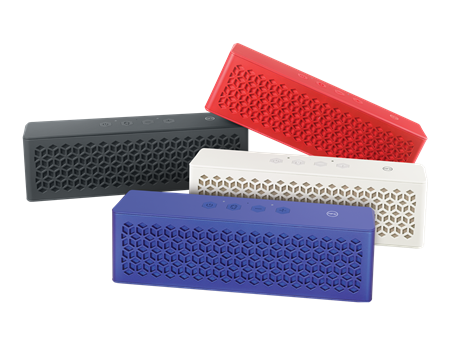 Source: Creative
It can be tough to find a Bluetooth speaker that can give a combination of awesome sound, weather proofing, long battery life, and affordable price. Unfortunately, Bluetooth speakers like these don't come cheap. Well, Creative Muvo Mini speakers are an exception.
For $59, this mini speakers have all these feats. So if you're on a budget but want all these features, this speakers may be the right one for you.
UE Boom 2
Source: CNET
This Bluetooth speaker is the sequel to the UE Boom, and it's far more awesome than its predecessor. Why? Because it's waterproof! You can now bring this in your bathroom for music in the tub, or at your private pool or Jacuzzi, all thanks to water proofing. The company also offers the Megaboom, if you're looking for more power.
Harman Infinity One
https://s.aolcdn.com/hss/storage/adam/9b928021a7a62f3bac7e79769cb0aa02/Infinity-One.jpg
Source: Engadget
This is the most expensive speaker in this list. Its audio quality is best-in-class as it has a very deep bass and rich sound to give you that quality music you've been looking for. This speaker has NFC connectivity, USB charging as well as conference calling. The physical design is stunning as well, the entire enclosure is a matte grille so that the sound will be displaced on all sides. You're sure to get your money's worth on this one.
JBL Charge 3
Source: Legit Reviews
This speaker is larger than many Bluetooth speakers. It has a size of 213 x 87 x 88.5mm, so it's not really that portable. However, its battery life can last up to 20 hours, and it also has waterproofing—perfect for small pool parties! Its IPX7 rated, so you can submerge the speaker up to a meter for around 30 minutes.
It also has excellent sound quality, as it plays loudly and is distortion free.
Bose SoundLink Color
Source: CNET
Bose is well known for its awesome speakers. So you're sure to get a good quality Bluetooth speaker from them. For $130, the Soundlink Color is now one of the company's most affordable speakers. It comes in a variety of colors to choose from, which will surely give awesome sound and long battery life just like their other speaker models.
Creative Sound Blaster Roar 2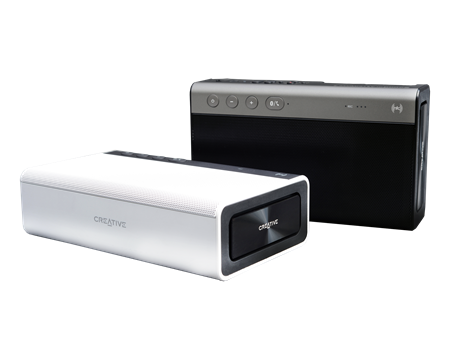 Source: Creative
This Bluetooth speaker is the successor to the Sound Blaster Roar SR20, which costs $169. It has a built-in internal microphone so you can make or take calls with ease. It supports a microSD card, so you can record your calls or listen to stored music. What makes this speaker unique is that it has an overdrive button. It has a "roar" mode which heightens the sound performance by a few more steps.
Razer Leviathan Mini
Source: CNET
This Bluetooth Speaker is a lightweight portable speaker. Its sound quality is more robust than others. So if you want to add a portable Bluetooth speaker to your collection of other awesome Razer products, then the Leviathan Mini is a great option.