After traveling 6,200 miles in 7 months, an Australian engineer born in India named Naveen Rabelli has finally arrived in Dover in the UK with his Solar Tuk-Tuk, a renewable energy solar-powered rickshaw that he uses as his main transportation to travel the world. The 35-year-old automotive engineer began his unique journey in February from Bangalore in India and crossed Iran, Turkey, Bulgaria, Serbia, Austria, Switzerland, Germany and France before reaching the UK on September 12.
He converted his petrol-run car into a solar-powered one which was his home the entire time of his travel. Complete with a bed, a passenger seat, a cupboard and a solar-powered cooker, the tuk-tuk was enough for Rabelli in navigating through countries without checking in at hotels. His main goal was to raise awareness about vehicles that ran on renewable energy.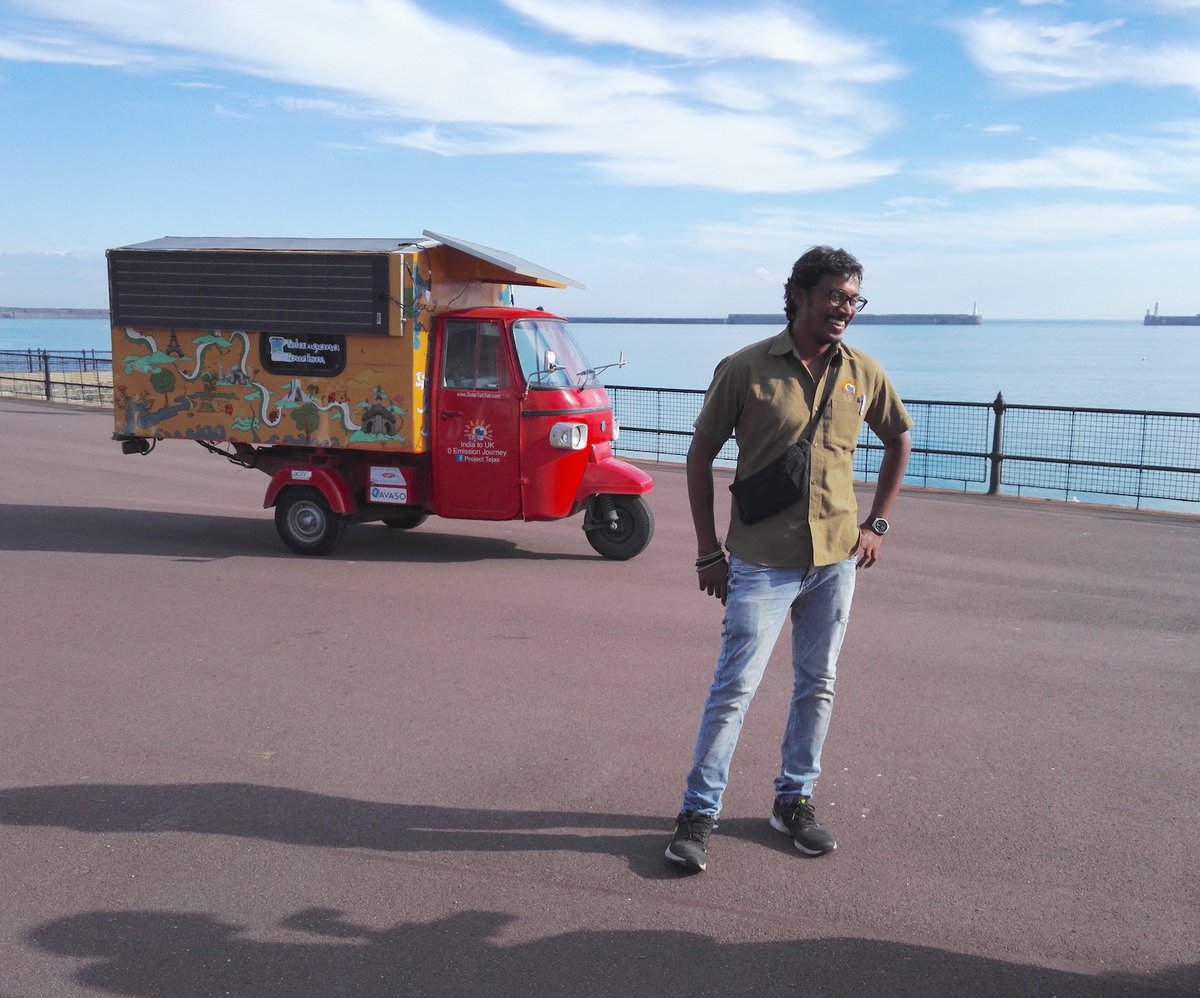 But his adventure took an unpleasant turn when he was delayed for five days in France after his passport and wallet were stolen. Two of the battery packs also died there. But mischief was managed by the Australian engineer and made his way to the UK.
He shared with delight, "The highlights have been the way people have helped me out along the way and supported me. People love the tuk-tuk, particularly in Iran and many other countries. They come forward and take selfies. And the moment I tell them it doesn't require petrol, their minds are blown."