Meet the smallest car of the world from Austin Coulson, a custom automotive maker. He has always been interested in building cars and he believes that he will make history one day. It turns out that he was not at all wrong.
Twenty-nine year old Coulson built the smallest vehicle of the world and entered the Guinness Book of World Record in the year 2014. Some would say that this small car may be inoperable – nope, this car has been legalized to be taken out on the road.
Coulson was so interested in automobiles that it drove him to look up the previous records in the Guinness Book of World Records. The moment he looked at the previous record he felt that he could do something to beat said record.
The result of his determination was this awesome car. This miniature automobile measures 25 inches high and 2 feet wide. You will recognize the car the instant you see it. How? Well, this kickass car has a license plate that read IM BIG. Quite ironic, isn't it?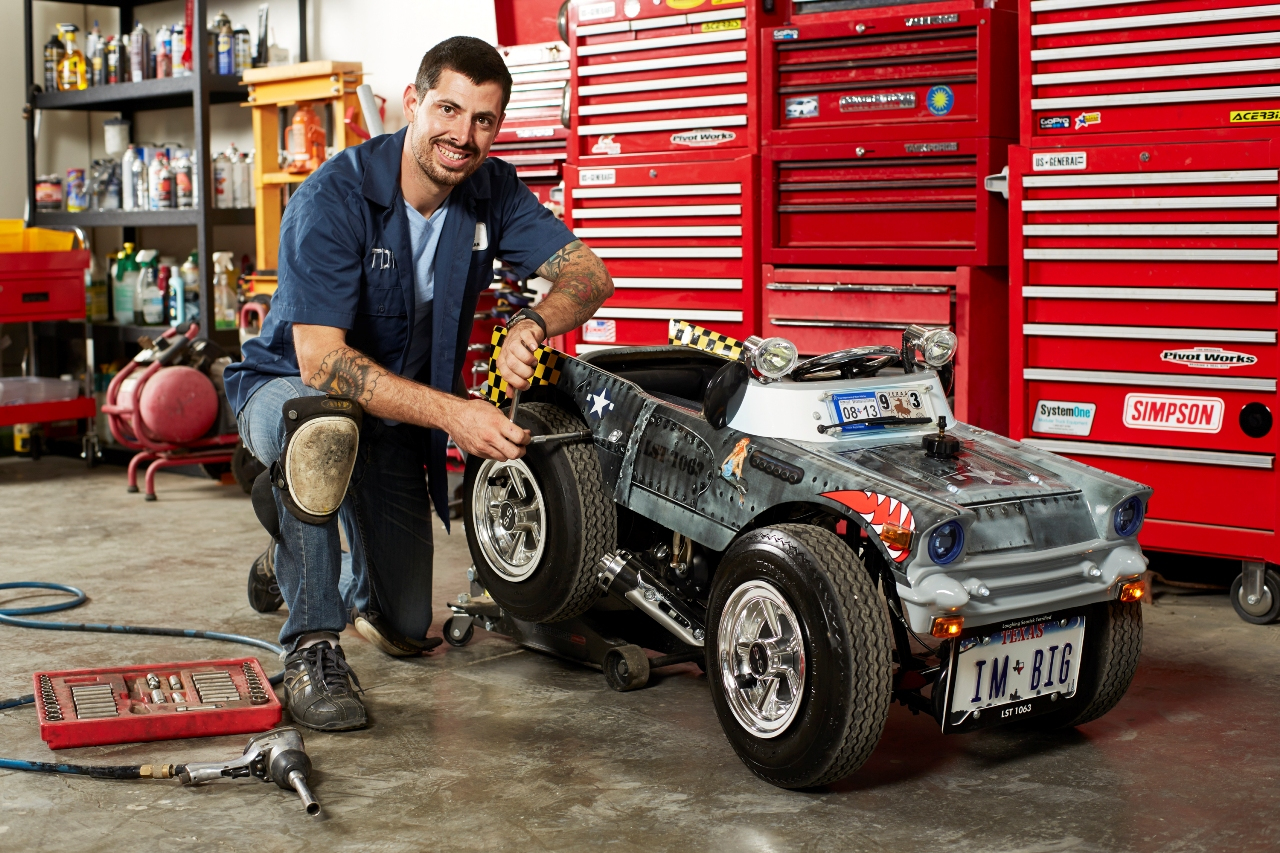 Source: Diseno Art
What's more amazing is the paint of the vehicle. He painted it like the Mustang Military aircraft U.S. P-51. The side of the vehicle with the tail number of the same ship that Coulson's grandfather served on when he was fighting in the World War I inscribed on it.
But the main issue was getting the vehicle registered. For this, Coulson had to get the car inspected and not forget to put safety features like any other vehicles out there.
Like everybody else, even his family was skeptical about the plan and kept questioning it through the process of developing the vehicle. However, he was successful in proving everybody wrong. Seeing this tiny vehicle on the road will absolutely be a treat to the eye.
For some, this is merely a toy car; but cars are toys, right?