Tricycles are one of the most commonly used modes of transportation in the Philippines. In streets,  especially in the rural areas, there are tricycles, or trike as others call them, waiting on standby for passengers to ride on. In most cases, it operates like a taxi which is a point to point service.
While it's not surprising to see such transportation mode in most parts of the country, something else is roaming around the streets of Bangar in La Union: a car-tricycle hybrid called kotse-kel.
It is so called being 'kotse' the Filipino word for car and 'kel' from the last syllable of the local term 'traysikel'.
Kotse-kel still mostly a tricycle, only attached with an improved sidecar that resembles that of a car. A kotse-kel has plush seats, a cooler, and a back compartment – something that traditional tricycles do not have.
Lyndon Olba, a local from La Union, is making these ingenious kotse-kels. He customizes sidecars or passenger coaches under his sidecar fabrication store called 'Blak en Wyt'.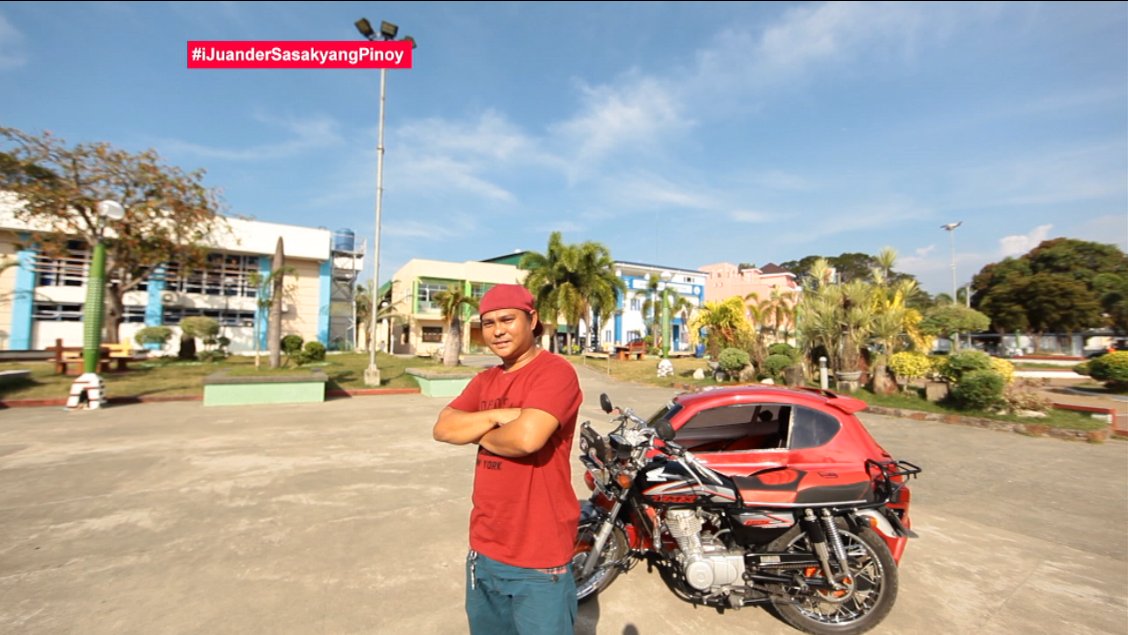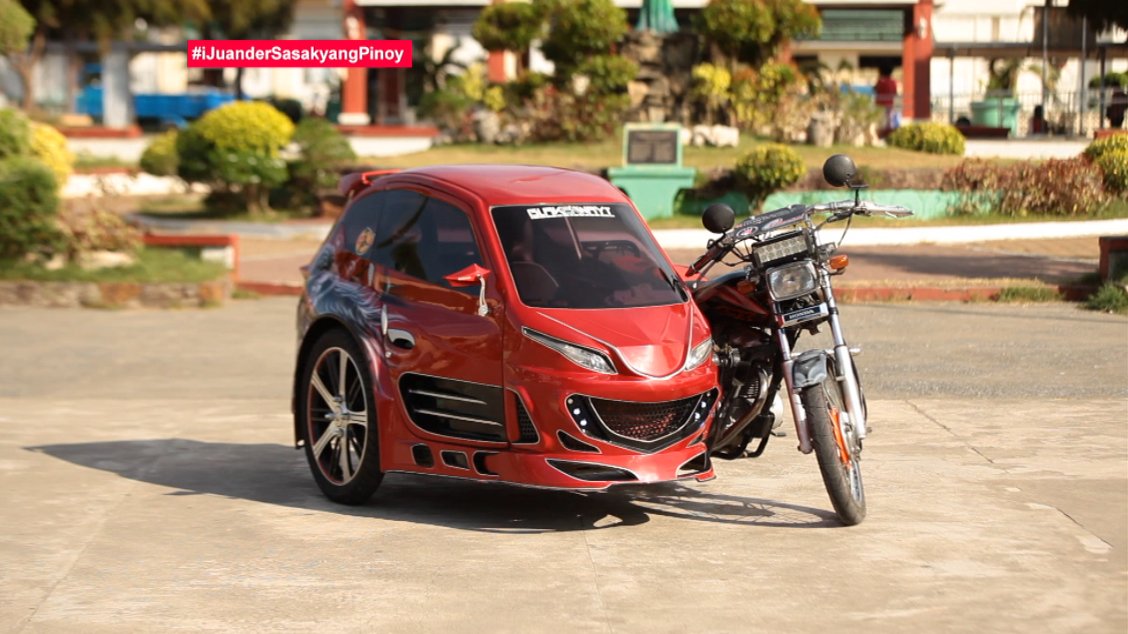 Each kotse-kel costs Php 60,000 which is doable in 5 months. The price is fair considering that regular tricycle is only Php 10,000 to 15,000 less than the kotse-kels'.
It was originally intended just to bring Olba's kids to school. But since that it has been noticed by many, the creator had created more for his hometown. He takes personal orders of customized kotse-kels.
This is by far the coolest update of the Philippine's tricycle other than the e-trike.
Source: Good News Pilipinas