In a motion to fortify an alliance for an amiable joint oil and gas exploration to the West Philippine Sea, both Filipino and Chinese officials signed last night a Memorandum of Understanding (MOU) that is said to be the biggest oil and gas development in Asia.
It is during Chinese President Xi Jinping's two-day state visit in the Philippines that the MOU was able to sign among 29 agreements between Manila and Beijing which according to reports entails that the proposed joint exploration would be in accordance with the principles of, "mutual respect, fairness and mutual benefit, flexibility and pragmatism and consensus through equal and friendly consultations."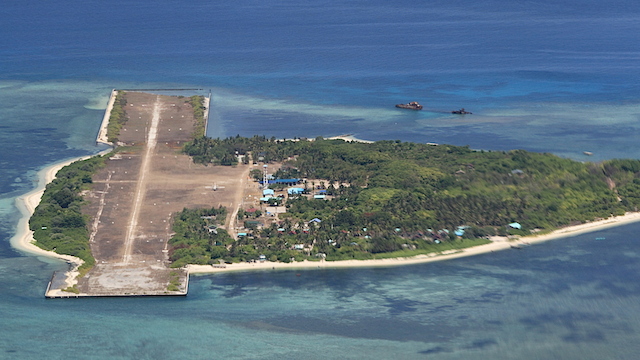 The aforementioned MOU on oil and gas development in the formerly disputed territory was signed by Philippine Foreign Affairs Secretary Teodoro L. Locsin Jr. and China's State Councilor and Minister of Foreign Affairs Wang Yi. It was witnessed by President Duterte and President Xi in a ceremony at the Malacañang's Reception Hall.
The Philippine government recently claimed how they are doing everything so that the country will have energy reservoir and security. They also added how it has been a long time since they did any major exploration activities in the country.
In connection to this, oil and gas exploration in the West Philippine Sea will pave the way to development since forecasts released how the Malampaya oil and gas field in Palawan will dry up in a few years.
Meanwhile, if this joint exploration will ever bear fruit, it is said to need another agreement as there may be a possibility of exploitation of resources.
And so, the agreement also stipulates that there must be prejudice and two parties must, "make arrangements for the relevant bilateral cooperation including joint exploration," in whatever outcomes may arise after. In addition, the outcome of the joint exploration would be shared only by the Philippines and China.
Furthermore, the draft also includes the establishment of an inter-governmental joint steering committee and an inter-entrepreneurial working group. Foreign affairs and energy departments of Philippines and China, on the other hand shall lead the committee along with other related agencies.
The working group is proposed to consist of representatives from the China National Offshore Oil Corp. (CNOOC) and an energy firm to be authorized by the Philippine government. This group will be responsible to discuss details of the joint exploration. After which, the CNOOC and the designated Philippine energy company are to sign a contract based on these discussions.
The joint exploration contract will be executed upon ratification by the committee.
Follow our Linkedin page for the latest industry news
Want to read articles like this, click here
To read the latest GineersNow magazines, click here