Social media, the one thing that seems to connect everyone from the millennial generation all over the world. It's also a great place to get famous and earn millions on sites such as Instagram and YouTube. This is what Greg Baroth is doing for a living: Making people famous of social media.
He's the man you should call for if you have an idea for an insane prank, like putting snakes in a pool, but you need someone to find the snakes for you. Or maybe you're doing something that requires a drone. Maybe you wanna do a stunt guest starring football star Von Miller. Or maybe even collaborate with fellow YouTube star Logan Paul or rap star Wiz Khalifa. Greg Baroth can do it all for you.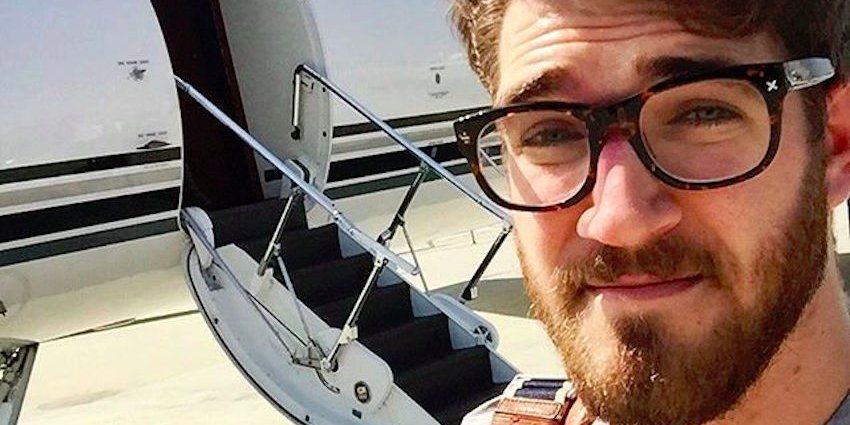 Source: Twitter
While Baroth grew up in Los Angeles, his life was as far from the glamorous celebrity life as he could be. He loved snakes and turtles, worked at a reptile store, and wanted to become a marine biologist. "There was a reason why I was a virgin until college," he jokes.
However, his life had turned around in college when he suddenly got interested in marketing, and explored the field by interning at famous music talent agency Bill Silva Management, which led to being hired by a social media startup backed by CAA, another well-known talent agency.
It's in this job where he met Randy Jackson from American Idol. He was hired for a moonlighting gig to handle his Twitter account and such, helping him livetweet during the performances of the show with Ryan Seacrest.
Jackson then introduced him to other clients, like Salvador Santana (Carlos Santana's son), and Louie Anderson. As time went on, he had earned way more money moonlighting than his actual day job. This is why at 21, Baroth dropped out of college and quit his job to start doing social media full time.
"My first year, I made $75,000. After that, it's always been six figures," says Baroth. It was with this money that allowed him to buy a house in LA, where the average price for a house is $700,000.
Take a look at his crazy life and his clients below:
Source: Business Insider
Baroth helped Dan Bilzerian become Instagram famous, helping him capture some of his most popular stunts, like sitting on a tank with a group of women that crushed a BMW. Baroth is on the left, looking at his phone.
Source: Yahoo
Baroth's love of reptiles eventually came in handy. This is him with Finnish prank star Jukka Hildén with a 16-foot 150-pound reticulated python.
Source: Yahoo
He brought YouTube star Logan Paul to Prehistoric Pets (a pet tore in LA). Yes, that's an alligator snapping turtle.
Source: Business Insider
He also had Verne Troyer and another YouTube star Roman Atwood collaborate for a prank where Troyer is dressed up as a vaping baby in a stroller. TMZ had covered the prank with them.
Source: Webtekno
Finally, here's Baroth with rapper Wiz Kalifa during a Music Video shoot wherein he helped his photographer obtain a video drone and got invited to the MV shoot as thanks.
Article Sources: