It hasn't been a good year for Samsung – everybody knows that. With the problem it faced after receiving plenty of complaints from exploding Galaxy Note 7 units, Samsung has been busy recalling every unit in the market. The problem was so alarming that even airlines do not allow any Galaxy Note 7 users from bringing it inside the aircraft. And if you happen to scroll through the internet the past few months, you'll see memes of Galaxy Note 7 units with a fire extinguisher placed next to it while it's charging.
This has caused distress for the company. Market sales were so down and the company decided to temporarily shut down the production of the said unit. Even though Samsung tried to fix the problem, these units still posed as a threat to any user so the company decided to recall all units. Reports claim that Samsung mobile chief, DJ Koh, decided that recalling the units was the right thing to do even though he thought that there was not enough evidence to make the recall really happen.
Source: Giphy
While this may be good news to its rival companies, Samsung plans to hold a grand comeback next year. As anyone would suspect, the best damage control to this issue is to release its newest models: the Samsung Galaxy S8 and the Samsung Galaxy Note 8.
And if you happen to live in South Korea, you may get it for free.
As part of the company's plan to attract its loyal costumers, Samsung is offering South Korean costumers an upgrade program where they can exchange their troubled units and receive a S8 or Note 8 this 2017! As for the affected costumers in other countries, no plans have been set. According to Reuters, Samsung said "availability of such a program in other markets will be dependent on the situation in each country."
The company's engineers are still working on fixing the Note 7 battery problem. Yep, they still haven't found the main cause of the problem. This is why rumors are circulating that the release of the Galaxy S8 has been delayed by up to two weeks. The initial release date was set on February 28 at the Mobile World Congress.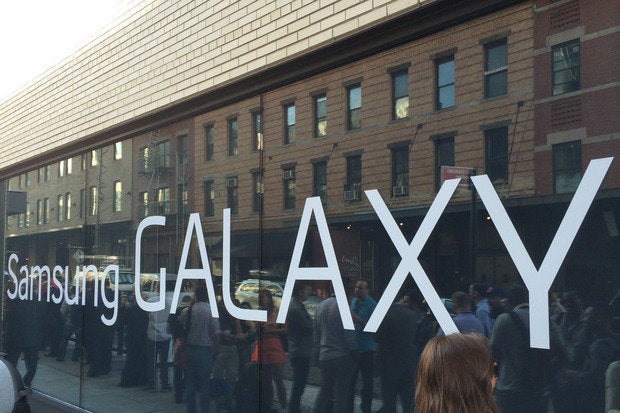 Source: Network World
The Samsung Galaxy S8 is said to have a flat version (instead of a curvy design), two cameras on the back and a boost to RAM. While the Note 8 is expected to be bigger than the S8 and has an S-Pen stylus.
What do you think? Are you looking forward to getting the new Samsung products? Did you have your Note 7 replaced already? Do you think this is the perfect comeback for Samsung after all of the controversy? Only time will tell and we will have to look forward to Samsung's progress and see what awaits us this 2017!
Article Sources