These celebrities, politicians, athletes and bloggers tested positive for COVID-19
Here are the list of Hollywood actors, politicians, athletes and online celebrities who have tested positive for the coronavirus (COVID-19) disease.
UK's Prime Minister, Boris Johnson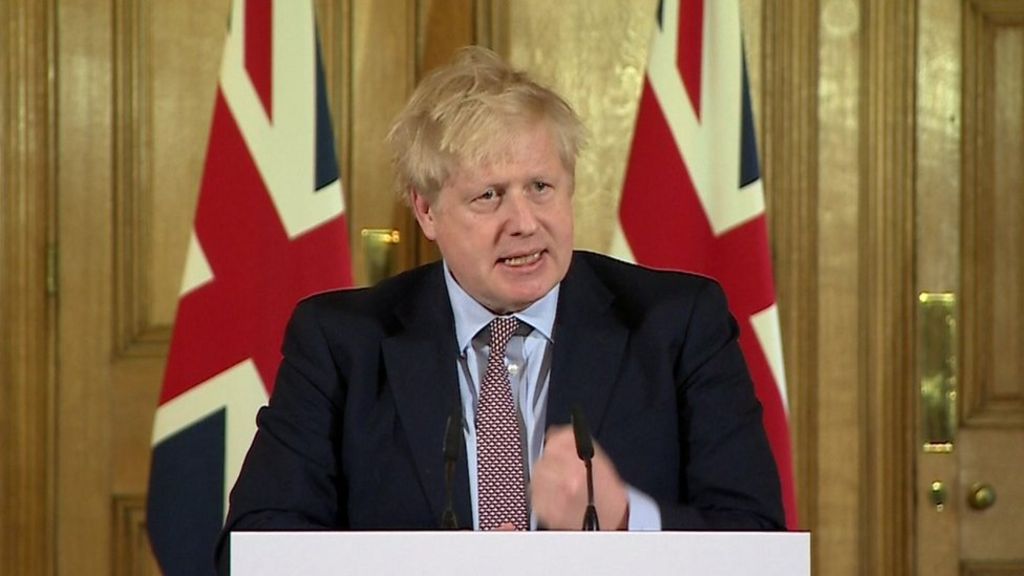 Johnson, 55, experienced mild symptoms on Thursday – a day after he answered at the prime minister's weekly question-and-answer session in parliament's House of Commons chamber.
On his Twitter account, Johnson said he had developed mild symptoms and was self-isolating.
"Over the last 24 hours I have developed mild symptoms and tested positive for coronavirus. I am now self-isolating, but I will continue to lead the government's response via video-conference as we fight this virus. Together we will beat this," Johnson wrote.
Prince Charles, UK's Heir to the Throne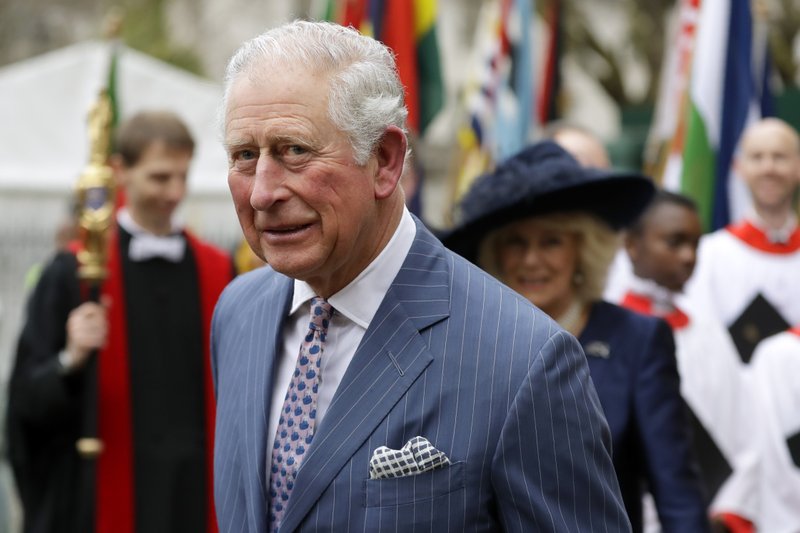 "The Prince of Wales has tested positive for Covid-19," it said in a statement, using his official title.
"He has been displaying mild symptoms but otherwise remains in good health and has been working from home throughout the last few days as usual.
Plácido Domingo, Spanish Opera Singer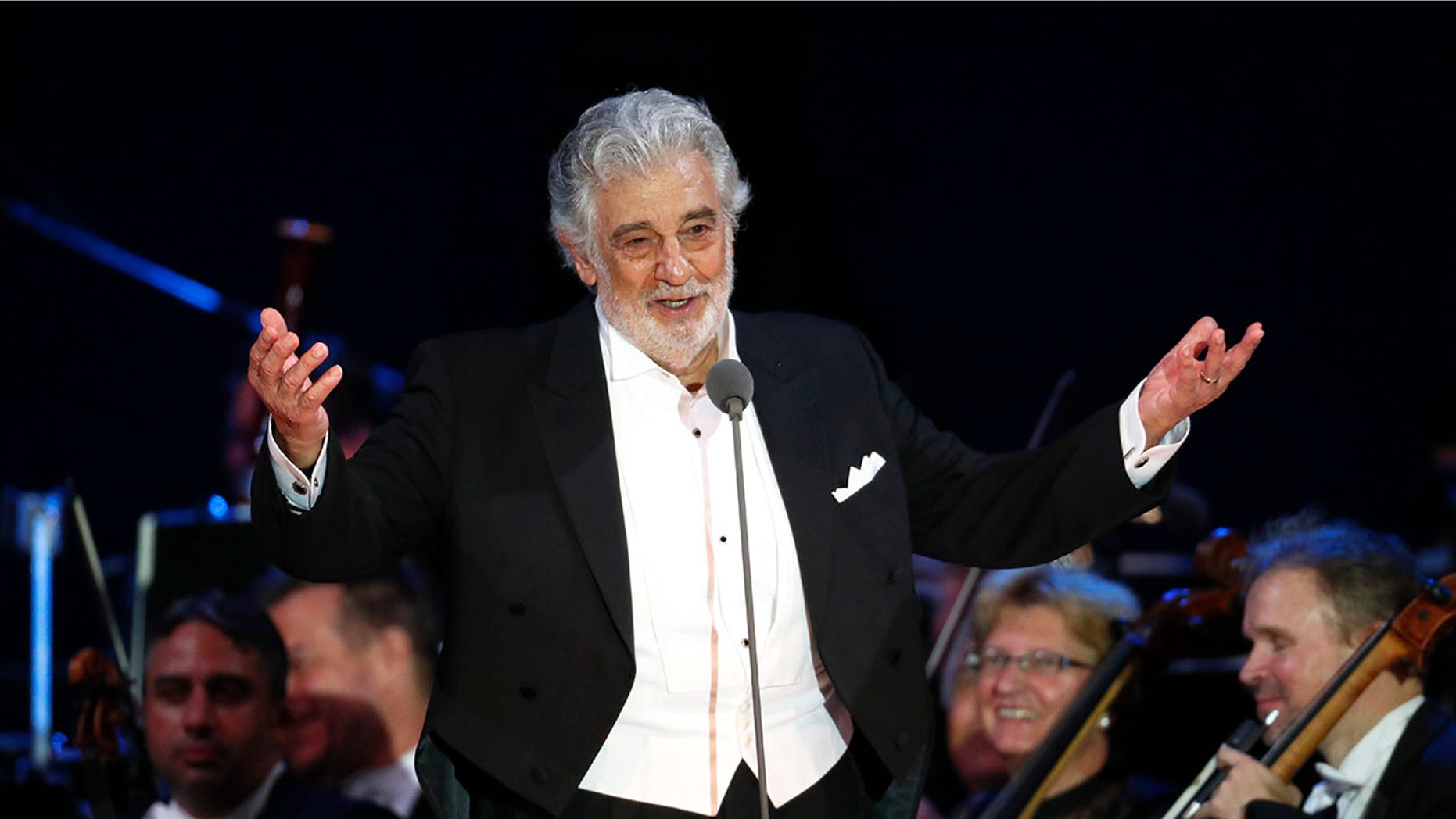 Spanish opera singer Plácido Domingo tests positive for novel coronavirus (COVID-19).
The world renowned opera signer posted on his Facebook, "I feel it is my moral duty to announce to you that I have tested positive for COVID-19, the Corona virus. My Family and I are all in self isolation for as long as it is deemed medically necessary. Currently we are all in good health but I experienced fever and cough symptoms therefore deciding to get tested and the result came back positive. I beg everyone to be extremely careful, follow the basic guidelines by washing your hands frequently, keeping at least a 6 feet distance from others, doing everything you can to stop the virus from spreading and please above all stay home if you can ! Together we can fight this virus and stop the current worldwide crisis, so we can hopefully return to our normal daily lives very soon. Please follow your local government's guidelines and regulations for staying safe and protecting not just yourselves but our entire community."
David Bryan, Bon Jovi
Keyboardist David Bryan reported on Instagram that he'd contracted the disease.
"I just got my results back today and tested positive for corona virus," he wrote. "I've been sick for a week and feeling better each day. Please don't be afraid!!! It's the flu not the plague."
"I've have been quarantined for a week," Bryan continued, "and will for another week. And when I feel better I'll get tested again to make sure I'm free of this nasty virus. Please help out each other. This will be over soon… with the help of every American!"
Band leader Jon Bon Jovi is also in isolation, Rolling Stone reports.
Prince Albert of Monaco
Prince Albert of Monaco is the first head of state to be infected by the highly contagious novel coronavirus (COVID-19).
Authorities in the tiny state said the 62-year-old ruler had been tested for the pathogen at the start of this week.
In a statement, the palace of Monaco says Albert is being treated by doctors from the Princess Grace Hospital. Prince Albert plans to continue working from his home office in the palace.
Tom Hanks and Rita Wilson
Oscar-winning actor Tom Hanks has revealed that he and wife Rita Wilson have tested positive for the new coronavirus in Australia.
The award winning actor posted on his Facebook page "Hello folks. Rita Wilson and I want to thank everyone here Down Under who are taking such good care of us. We have Covid-19 and are in isolation so we do not spread it to anyone else. There are those for whom it could lead to a very serious illness. We are taking it one-day-at-a-time. There are things we can all do to get through this by following the advice of experts and taking care of ourselves and each other, no? Remember, despite all the current events, there is no crying in baseball. Hanx"
On March 28, the were tested negative and fully recovered.
Charlotte Lawrence, US Singer
US singer Charlotte Lawrence diagnosed with coronavirus.
The 19-year-old singer is asking others to please take this pandemic seriously.
The upcoming 'Joke's On You' singer revealed her diagnosis on March 18, in a series of social media posts.
"Hey guys. A couple days ago, my doctor informed me that I too have COVID-19. A lot of us will," she wrote on social media. I am going to be completely fine. But many who get it won't be if too many people get sick too quickly."
She urged her followers to think about the well being of others and stay inside.  "So this is not me asking for prayers, for love, for sweet messages. This is me pleading for you all to protect those less able to survive this virus. Stay inside. Please. Whether you feel sick or not, stay inside," she wrote, adding, "Think about your parents. Think about your grandparents. I love so many people who might have a very rough time getting through this. Think about someone else getting your loved ones sick because they didn't listen, because they thought they knew better. Because they were selfish."
Idris Elba, Marvel's Avengers
British actor Idris Elba said he has tested positive for Covid-19.
Marvel's Avengers character "Heimdall" is portrayed by Idris Elba in the films Thor: The Dark World, Avengers: Age of Ultron, Thor: Ragnarok and Avengers: Infinity War.
Elba tweeted "This morning I tested positive for Covid 19. I feel ok, I have no symptoms so far but have been isolated since I found out about my possible exposure to the virus. Stay home people and be pragmatic. I will keep you updated on how I'm doing ???? No panic."
The Golden-Globe winning star of BBC's "Luther" and Marvel's "Avengers" joins a list of actors who have tested positive for the virus recently, including Tom Hanks, Rita Wilson, Kristofer Hivju of "Game of Thrones" and former Bond girl Olga Kurylenko.
Indira Varma, Game of Thrones
Game of Thrones alumna Indira Varma says she has tested positive for coronavirus COVID-19 disease.
"I'm in bed with it and it's not nice. Stay safe and healthy and be kind to your fellow people," she wrote.
"So sad our and so many other shows around the world have gone dark affected by the Covid-19 pandemic. We hope to be back soon and urge you all (and the govt) to support us when we do. Phoenix/ Seagull rising from the ashes (sic)," Varma wrote in her Instagram post, which features photos from play rehearsals.
Kristofer Hivju, Game of Thrones
Game of Thrones star Kristofer Hivju, who portrayed Tormund Giantsbane in the hit series, revealed he tested positive for COVID-19, the novel coronavirus, on Instagram.
Hivju, a Norwegian actor, said he and his family are self-isolating upon the news.
"We are in good health – I only have mild symptoms of a cold," he wrote.
"Greetings from Norway! Sorry to say that I, today, have tested positive for COVID19, Corona virus. My familiy and I are self-isolating at home for as long as it takes. We are in good health – I only have mild symptoms of a cold. There are people at higher risk for who this virus might be a devastating diagnosis, so I urge all of you to be extremely careful; wash your hands, keep 1,5 meters distance from others, go in quarantine; just do everything you can to stop the virus from spreading. Together we can fight this virus and avert a crisis at our hospitals. Please take care of each other, keep your distance, and stay healthy! Please visit your country's Center for Disease Control's website, and follow the regulations for staying safe and protecting not just yourselves, but our entire community, and especially those at risk like the elderly and people with pre-existing conditions."
Bond Girl Olga Kurylenko
Former Bond girl Olga Kurylenko says she's now in self-isolation after testing positive for coronavirus (COVID-19).
The Ukrainian-born actress is best known for playing Camille in 2008's James Bond Quantum of Solace, shared the news via Instagram. "Locked up at home after having tested positive for coronavirus," she captioned a picture of the view from her window. "Locked up at home after having tested positive for Coronavirus. I've actually been ill for almost a week now. Fever and fatigue are my main symptoms. Take care of yourself and do take this seriously!" Сижу в изоляции дома с диагнозом Коронавирус. Уже почти неделю болею. Температура и слабость – мои основные симптомы. Будьте осторожны и принимайте это во всерьёз!
Rachel Matthews, Frozen 2
The 26-year-old "Frozen 2" actress, who voiced Honeymaren in the animated Disney movie, revealed the news via Instagram late Monday (March 16), saying that she has quarantined herself for the past week.
"Hey guys, I tested positive for COVID-19 and have been in quarantine the last week. Unsure of what the next step is (been getting mixed info so will keep you posted) but obviously will remain in quarantine until told to do otherwise. I'm feeling better but I will be posting some info that I hope will be helpful to some." she wrote in an Instagram post. "Please don't be. It's all going to be okay but it is important we act now and take this seriously.
Sophie Gregoire , Canadian Prime Minister Justin Trudeau's Wife
Canadian Prime Minister Justin Trudeau will isolate himself for 14 days after his wife, Sophie Grégoire Trudeau, tested positive for coronavirus.
"She is feeling well, is taking all the recommended precautions and her symptoms remain mild," the Prime Minister's Office said in a statement.
Prime Minister Justin Trudeau "is in good health with no symptoms," the PMO said, adding that he will follow the advice of doctors and stay in isolation for 14 days. He will not be tested because he has no symptoms.
"Although I'm experiencing uncomfortable symptoms of the virus, I will be back on my feet soon," Sophie Grégoire said in a statement.
Itziar Ituño, Money Heist
'Money Heist' actress Itziar Ituño, 45, tested positive for novel coronavirus.
The Spanish actress plays Inspector Raquel Murillo in Netflix's most popular TV series La Casa de Papel or Money Heist.
"Since Friday afternoon I have the symptoms (fever and dry cough) and today we got confirmation of the epidemiological test. It's coronavirus," she wrote in what appears to be the Basque language.
Francisco Garcia, Football Coach Died of COVID-19
Spanish football coach Francisco Garcia dies after contracting novel coronavirus at aged 21.
Francisco Garcia, was coach of the junior team of Malaga-based club Atletico Portada Alta and had an unknown preexisting condition which was later revealed to be a form of leukemia. The leukemia was only discovered while he was in hospital receiving care after showing symptoms of the coronavirus, which Garcia was more susceptible to because of the preexisting condition.
The coach had been advised to seek medical help after he began experiencing trouble breathing, Spanish newspaper Malaga Hoy reported.
Garcia was told that not only did he have both coronavirus and pneumonia, but he was also suffering from leukemia, according to the Independent.
Kevin Durant, NBA Athlete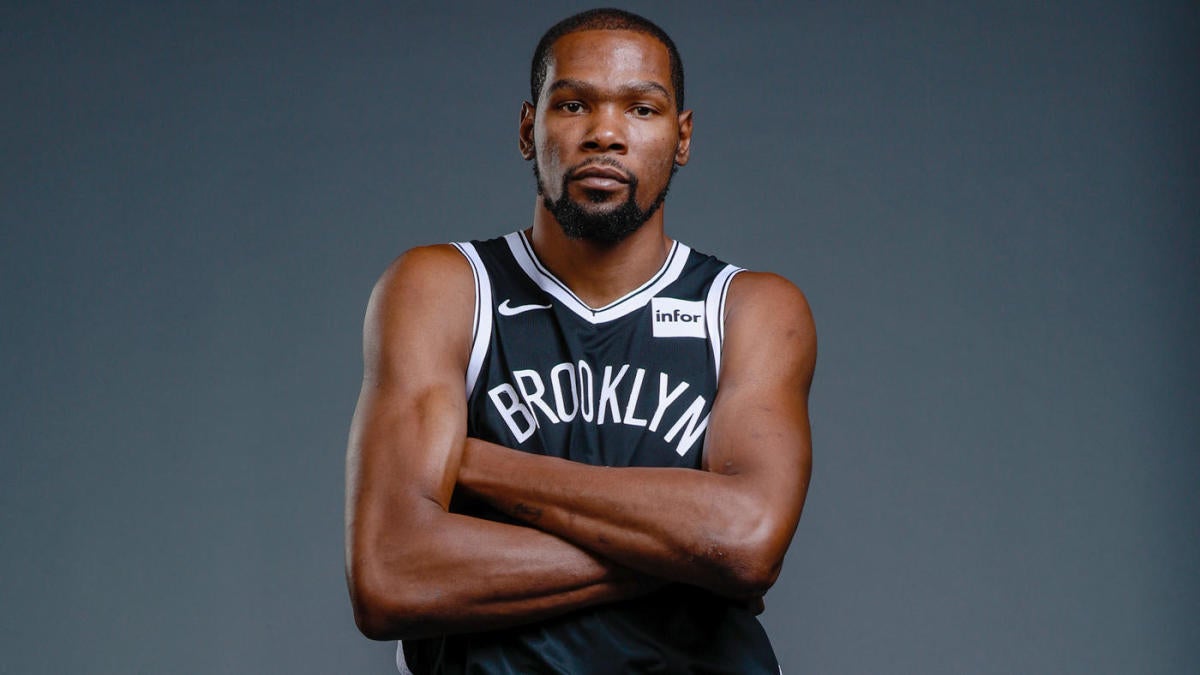 NBA superstar Kevin Durant said he is among the four Brooklyn Nets players to have tested positive for coronavirus, according to a report.
"Everyone be careful, take care of yourself and quarantine," Durant said. "We're going to get through this."
All four Nets players, including Durant, are in quarantine. Only one of the four is experiencing symptoms. Durant has not exhibited symptoms from the virus, according to Charania. Here's more from the Nets' press release:
"The organization is currently notifying anyone who has had known contact with the players, including recent opponents, and is working closely with state and local health authorities on reporting. All players and members of the Nets travel party are being asked to remain isolated, closely monitor their health and maintain constant communication with team medical staff. The health of our players and staff is of the highest priority to the organization and the team is doing everything within its power to ensure that those affected receive the best care possible."
Christian Wood, NBA athlete
Detroit Pistons forward Christian Wood has reportedly tested positive for coronavirus (COVID-19).
"A player on the Detroit Pistons, who is under the care of team medical staff and in self-isolation since Wednesday night, was tested for COVID-19. A preliminary positive result came back on March 14," the team said in a statement.
"The health and safety of our players, our organization, those throughout our league, and all those potentially impacted by this situation is paramount. We are working closely with team medical staff, state and local government and public health officials and the NBA on reporting. The individual will remain in isolation and under the care of team medical staff."
He is now the third NBA player to have tested positive and first who is not a member of the Utah Jazz. Rudy Gobert and Donovan Mitchell both tested positive earlier in the week. Wood's Pistons played against Gobert's Jazz on Saturday, March 7, and the two were matched up against each other.
Rudy Gobert, NBA athlete
Rudy Gobert-Bourgarel, a French professional basketball player for the Utah Jazz of the National Basketball Association (NBA) has tested positive for the novel coronavirus (COVID-19).
In his first public comments since testing positive for COVID-19, Utah Jazz center Rudy Gobert apologized on Instagram for his "careless" actions that exposed others to the disease, saying he hopes that his "story serves as a warning and causes everyone to take this seriously."
In his Instagram post, the NBA star says "I want to thank everyone for the outpouring of concern and support over the last 24 hours. I have gone through so many emotions since learning of my diagnosis…mostly fear, anxiety, and embarrassment. The first and most important thing is I would like to publicly apologize to the people that I may have endangered. At the time, I had no idea I was even infected. I was careless and make no excuse. I hope my story serves as a warning and causes everyone to take this seriously. I will do whatever I can to support using my experience as way to educate others and prevent the spread of this virus . I am under great care and will fully recover. Thank you again for all your support. I encourage everyone to take all of the steps to stay safe and healthy. Love."
Donovan Mitchell, NBA athlete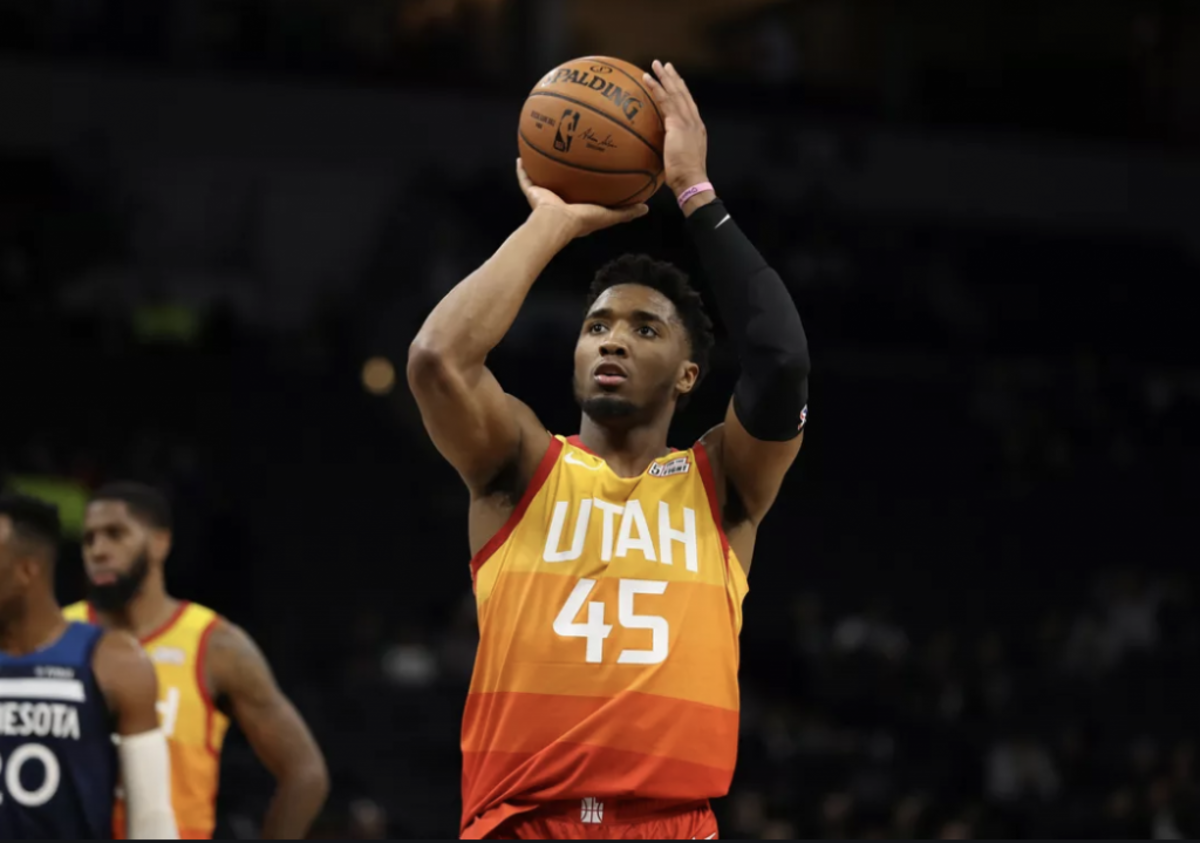 Donovan Vernell Mitchell Jr. is an American professional basketball player for the Utah Jazz of the National Basketball Association.
Mitchell was the second NBA player to test positive for the illness. Utah Jazz All-Star forward Donovan Mitchell confirmed he has contracted the deadly virus after his teammate, Rudy Gobert, became the first player to test positive, according to The Athletic's Shams Charania.
In his Instagram post, Mithchell said "Thanks to everyone who has been reaching out since hearing the news about my positive test. We are all learning more about the seriousness of this situation and hopefully people can continue to educate themselves and realize that they need to behave responsibly both for their own health and for the well being of those around them. I appreciate the authorities in Oklahoma who were helpful with the testing process and everyone from the @utahjazz who have been so supportive. I am going to keep following the advice of our medical staff and hope that we can all come together and be there for each other and our neighbors who need our help"
Begona Gomez, wife of Spanish Prime Minister
Begona Gomez, the wife of Spanish Prime Minister Pedro Sanchez, was tested positive for coronavirus on Sunday, Sputnik reported citing Spanish news agency Europa Press.
The condition of both the Prime Minister and his wife are assessed as "good". Both are now in their residence, following the health authorities' advice.
Two ministers of Sánchez's Cabinet, the minister of equality and the minister of regional affairs, had already tested positive earlier in the week. The government said both are in good health as well.
"The tests carried out in the last hours in Moncloa [the prime minister's residence] on the people closest to the prime minister have tested positive in the case of his wife, Doña Begoña Gómez," the statement read. "Both Mrs. Gómez and the president are well, both remain in La Moncloa and follow the preventive measures established by the health authorities at all times."
Nadine Dorries, UK Health Minister
Health Minister Nadine Dorries confirmed she has tested positive for Covid-19.
Nadine Vanessa Dorries is a British Conservative politician serving as Parliamentary Under-Secretary of State for Health and Social Care since 2019, and has served as Member of Parliament for Mid Bedfordshire since 2005. She is considered to be on the political right of the Conservative Party.
Ms Dorries said she has been self-isolating at home. Labour MP Rachael Maskell said she has since been told to do the same as she had met Ms Dorries.
The Department of Health said Ms Dorries first showed symptoms on Thursday – the same day she attended an event hosted by the prime minister.
Ms Dorries, 62, tweeted: "Thanks for so many good wishes. It's been pretty rubbish but I hope I'm over the worst of it now. More worried about my 84yo mum who is staying with me and began with the cough today. She is being tested tomorrow. Keep safe and keep washing those hands, everyone."
Manolo Gabbiadini, Omar Colley, Albin Ekdal, Antonio La Gumina, Morten Thorsby
All five play for Italian Serie A side Sampdoria. Gabbiadini was the second Serie A player to test positive.
Dusan Vlahovic
The Fiorentina forward was not displaying symptoms, the club announced.
Hyun-Jun Suk
The South Korean national plays for Troyes, a Ligue 2 side in France. He had not felt well for a few days.
Timo Hubers
Hubers, who plays for 2. Bundesliga side Hannover, was the first German player to test positive.
Luca Kilian
The Paderborn defender was the first Bundesliga player to test positive.
Daniele Rugani, Italian Football
Daniele Rugani is an Italian professional footballer who plays as a centre back for Serie A club Juventus and the Italy national team.
Rugani, who also plays for Italy's national team, is the first player in the country's top league to catch the virus. Rugani says he is "fine" after testing positive for coronavirus (COVID-19).
He said: "You will have read the news and that's why I want to reassure all those who are worrying about me, I'm fine."
The 25-year-old Juventus centre-back then appealed to the public to follow WHO official guidance.  He added: "I urge you to respect the rules, because this virus makes no distinctions. Let's do it for ourselves, for our loved ones and for those around us #grazie."
Mikel Arteta, UK Arsenal Manager
Mikel Arteta Amatriain is a Spanish professional football coach and former player. He is currently the head coach and manager at Premier League club Arsenal.
Arteta was diagnosed with coronavirus (COVID-19) late on Thursday night
The Gunners have closed their training ground and club staff who had recent contact with Arteta will now self-isolate.
"This is really disappointing," said Spaniard Arteta, 37.
"I took the test after feeling poorly. I will be at work as soon as I'm allowed."
Arsenal expects a "significant number of people" will self-isolate, including the "full first-team squad".
The club released a statement on Thursday evening confirming the news, as worries continue to grow over the well-being of other figures in the sport.
The statement read: "The health of our people and the wider public is our priority and that is where our focus is. Our thoughts are with Mikel who is disappointed but in good spirits. We are in active dialogue with all the relevant people to manage this situation appropriately, and we look forward to getting back to training and playing as soon as medical advice allows."
Callum Hudson-Odoi, Chelsea FC 
The Blues attacker has been self-isolating for a week after displaying cold-like symptoms, with Chelsea personnel who had close contact with him now also self-isolating
The club statement added: "Callum displayed symptoms similar to a mild cold on Monday morning and has not been at the training ground since then as a precaution.
"However, his test came in positive this evening and he will undergo a period of self-isolation. Despite testing positive for the virus, Callum is doing well and looking forward to returning to the training ground as soon as it is possible."
The 19-year-old sent a message to supporters via social media offering an update on his health, after being officially diagnosed with Covid-19 on Thursday.
"Hi guys, as you may be aware I had the virus for the last couple of days, which I've recovered from," Hudson-Odoi began. "Thank you for all your good wishes, as I said in the video I'm feeling good and hope to see you all soon!!"
Isa Calzado, Philippine Actress
Iza Calzado received her results yesterday that she tested positive for CoVid-19. 
She is recovering well as she was aggressively treated for pneumonia and the virus. She can actually breath now without any oxygen assistance. – Statement from her talent manager.
Christopher de Leon, Philippines' Veteran Actor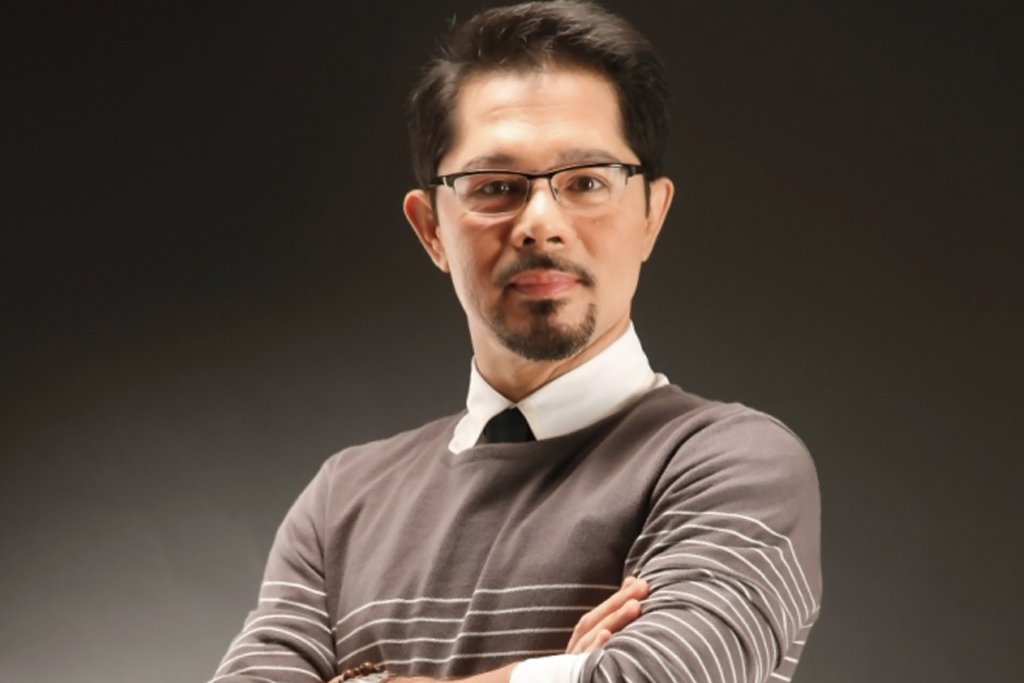 The most admired and award winning veteran actor from the Philippines has tested positive from the highly contagious novel coronavirus (COVID-19)
In a statement, he said "However, due to the nature of my work in the entertainment business, I have interacted with many people. I therefore ask anyone who has come  in contact me within the last week or two to observe stringent self-quarantine, observe for symptoms and follow the triage procedures published by the DOH, whether asymptomatic or not. Please cooperate with the authorities in their contact tracing efforts.  My wife Sandy, daughter Mica & our kasambahay are in self quarantine at home." 
Watch Live Stream & Real Time Statistics of COVID-19
Other COVID-19 Updates
Tiger Tests Positive for Coronavirus at New York Zoo
Harvard Talks: Cut Salaries or Cut People?
Lamborghini Medical Shields & Surgical Masks for Health Workers
WHO COVID-19 Buildings & Tents Screening Layout Standards
UCLA Engineer Made a Ventilator from Hardware Items
Airbus Gives 3D-Printed Hospital Visors to Health Workers
Airlines COVID-19 Analysis: Aviation Collapsed
Forecast Deaths, Hospitals & Ventilators: COVID-19 Impact, USA Full Report
Ventilation Standards for Buildings Converted to COVID-19 Hospitals
Harvard Talks: The Supply Chain in Post COVID-19 Era
COVID-19 Deaths to Reach 81,000 in US By June – Forecasts by IHME & Univ. of Washington
Top 10 Largest Ventilator Manufacturers in the World
List of Government Officials Tested Positive in PH
Metronic Ventilator Ramping Up Production
Engineers, Can You Help Build a DIY Ventilator for Hospitals?
Water is Our First Line of Defense Against COVID-19
COVID-19 Economic Aftermath on the Construction Industry
Complete List of Companies Working on Coronavirus Vaccine
COVID-19 War: 70K Physicians vs 109M Filipinos
Famous People Who Have Tested Positive for COVID-19
These Politicians Tested Positive for Coronavirus (COVID-19)
Postponed Exhibitions in the Philippines due to COVID-19
Cancelled Major Events Around the World Due to COVID-19
World Bank Gives $12 Billion to COVID-19 Affected Countries
COVID-19 Philippines: DOH on Code Red Status
PPE Shortage Endangering Health Workers Worldwide
The List of COVID-19 Disinfectants Approved by EPA
World Bank Gives $12 Billion to COVID-19 Affected Countries
Air Cargo Demand Down 3.3% due to COVID-19 Disruption
COVID-19 Financial Impacts in the Aviation Industry