There has always been a strong link between math and music and the connection between these two fields can be proven when you see some musicians who have strong ties to the field of science and engineering. Here are some of the rockstar engineers and scientists who turned out to be successful musicians.
Brian May from Queen Rockstar Engineers and Scientists (Source: Ulitmate Classic Rock)
Named as the 39th Greatest Guitarist of All Time by Rolling Stone, Brian May proved he isn't just your average rockstar. But there's something more interesting about him—he's great at astrophysics. May graduated from the Imperial College of London with an honors degree in Physics and Mathematics, then continued to obtain a doctorate in both fields just when Queen was at the top of the charts.
Tom Scholz from Boston
Rockstar Engineers and Scientists (Source: Melodic Rock)
Tom Scholz is the founder and guitarist for a band called Boston. But before he started the band, he first got his master's degree in mechanical engineering at MIT. He was a senior product design engineer for Polaroid when he wanted to go into rock music. He then created his own music company, Scholz Research & Development in 1980. He then sold his company to Dunlop Manufacturing in 1995, who continued to produce the company's most famous product, the Rockman guitar amp—which was designed by Scholz himself.
Dexter Holland from The Offspring
Rockstar Engineers and Scientists (Source: Zimbio)
If you're familiar with the song "Pretty Fly (for a white guy)", and "Original Prankster" then you probably know this band. The lead singer and co-founder of the Offspring, Dexter Holland isn't just an awesome vocalist, he's also a bachelor's degree holder in biology and a master's degree holder in molecular biology. When the band took off, he left his doctoral program in molecular biology at USC so he could focus on the band.
Philip Taylor Kramer from Iron Butterfly
Rockstar Engineers and Scientists (Source: Knoji)
Unlike the other musicians who started their engineering or science fields before going into music, Philip Taylor is the opposite. After leaving the band Iron Butterfly, the bassist got a bachelor's degree in aerospace engineering. He then started working on the MX missile guidance system for a US Department of Defense contractor.
Milo Aukerman from The Descendents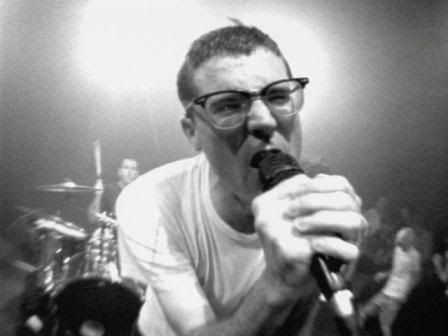 Rockstar Engineers and Scientists (Source: Photobucket)
Milo Aukerman is the lead singer for the punk rock band The Descendents. Their first album was named Milo Goes to College because, during that time, Aukerman took some time to study biology. He now has a doctorate in biochemistry from the University of Wisconsin, Madison.
Brian Cox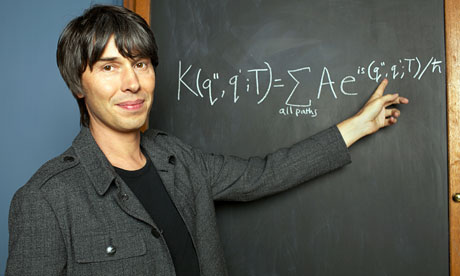 Rockstar Engineers and Scientists (Source: Quotesgram)
Braian Cox was the keyboardist for the pop group D:Ream, who was at the top of the carts in the UK. After that, he became a particle physicist, a professor at the University of Manchester and works on the ATLAS experiment at the Large Hadron Collider.
Art Garfunkel
Rockstar Engineers and Scientists (Source: Memorabilia Autographs)
Art Garfunkel, the other half of the Simon and Garfunkel duo, is a math wiz. He majored in art history in college, and then got a master's degree in mathematics. He continued on to get a doctorate in mathematics education at Columbia University's Teacher's College while being on top of the music charts. But he stopped halfway, because fpcusing on both was too much.