If you are fond of watching movies and now looking for such with interesting main characters, why not check on the geniuses? These characters may be fictional or not, spare yourself for a while from the robots, lovers, or ghosts and take time to appreciate how crazy and wild the human mind can be – which at least can happen in the movies without proportions. In this list you can find the top 10 genius characters portrayed in films, which can convince you to include them in your must-watch movie bucketlist.
Maximillian Cohen in "Pi"

Source: Movie Mezzanine
Top 10 Genius Movie Characters (Source: Movieclips Trailer Vault)
Already shouts engineering from the title itself, "Pi" revolves around a paranoid mathematician that is both tortured and driven. He believes that mathematics is the language of the universe, and that the environment can be interpreted using numbers and patterns. Maximillian Cohen, portrayed by Sean Gullette, is looking for that key number in this psychological thriller film.
Edward Morra in "Limitless"

Source: Screen Crave
Top 10 Genius Movie Characters (Source: Movieclips Trailer Vault)
This 2011 film starring Bradley Cooper as Edward Morra is everyone's mind goals. Struggling writer Morra has discovered a drug called the NZT-48 that gives him limitless thinking power and super ability to remember things, hence the title. The pill has enabled him to fully utilize his brain unlike humans do, that gave him god-like omniscience.
Fred Tate in "Little Man Tate"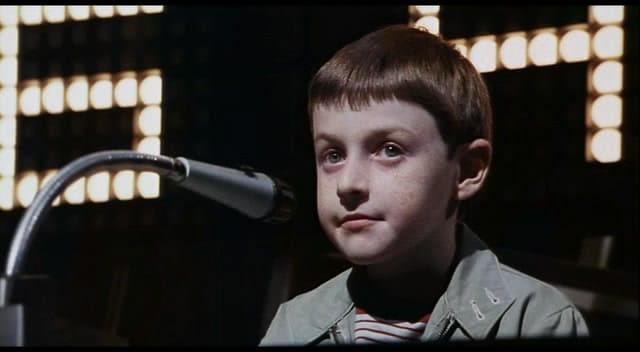 Source: Listal
Top 10 Genius Movie Characters (Source: Movieclips)
In Jodie Foster's directorial debut "Little Man Tate" stars the little man Tate named Fred, played by Adam Hann-Byrd. Dede, Fred's sole parent, brought up a child prodigy who had a gift in both science and creative arts. Check this movie on how Fred, under his working-class mom, tried to live a normal life amid his bizarre intellectual capacity.
Gru in "Despicable Me"

Source: Hey U Guys
Top 10 Genius Movie Characters (Source: Universal Pictures)
The only genius in an animated film in this list, Gru from Despicable Me is actually a supervillain who delights in all things wicked. Voiced by Steve Carell, the criminal mastermind backed with a trio of orphan girls and an army of little yellow minions laid out plans to steal the moon. While you're looking for the genius in Gru, be prepared to be cuddled by the cuteness in the entirety of the movie.
Sherlock Holmes in "Sherlock Holmes"

Source: Coming Soon
Top 10 Genius Movie Characters (Source: Warner Bros.)
Of course, Sherlock Holmes is never to be missed in every genius movie characters list. Robert Downey Jr. delivers well as an eccentric detective trying to unmask one mysticist's plot to expand the British Empire by seemingly supernatural means. Being a treat to all of England, Holmes, with his companion Watson, engage in a battle of wits and brawn.
Will Hunting in "Good Will Hunting"

Source: Boston Magazine
Top 10 Genius Movie Characters (Source: Movieclips Trailers)
This 1997 classic is proof that everyone in MIT could be a genius, even if you are just a janitor. Will Hunting, depicted by Matt Damon, has a knack in mathematics. He got involved in an assault with a police officer that got him to a therapist, and eventually studied advanced mathematics with a professor. In between Hunting's recovery from his past, you'll distinguish the genius that he is.
John Nash in "A Beautiful Mind"

Source: Basement Rejects
Top 10 Genius Movie Characters (Source: ParamountmoviesDigital)
One of the biopics in this list is "A Beautiful Mind" starring Russell Crowe, who played the role of John Nash. The protagonist Nash is a Nobel Laureate in Economics with exceptional skills in mathematics, and also paranoid schizophrenia and delusion. In the movie, he accepts work as a cryptographer wherein his life has made a dark turn.
Steve Jobs in "Jobs"

Source: Refined Guy
Top 10 Genius Movie Characters (Source: Movieclips Trailers)
The story of Steve Jobs is no longer new to us, so you'd expect that this movie starring Ashton Kutcher is a depiction of the Apple co-founder's story from being a college dropout to one of the most revered technology leaders in this century. In the movie "Jobs" you'll see the maverick but genius Steve.
Tony Stark in "Iron Man Trilogy"

Source: Uproxx
Top 10 Genius Movie Characters (Source: Marvel Entertainment)
Robert Downey Jr. scores two in the movie geniuses list, in his portrayal of the legendary billionaire and playboy Tony Stark in three movies. This Marvel Comics character is arguably the most genius and advanced superhero to first take the world by storm, being an industrialist and master engineer making use of the most advanced technologies. But really he is a genius let alone.
Dr. Emmett Brown in "Back to the Future Trilogy"

Source: Movie Web
Top 10 Genius Movie Characters (Source: Movieclips Trailer Vault)
Why wouldn't a movie character who invented the first [fictional] time machine be not in this list? I mean Emmett Lathrop Brown, Ph.D., popularly known as Doc Brown, made the ambitious machine out of DeLorean sports car, so he gets credited for it. Portrayed by Christopher Lloyd in all three films, the passionate inventor has helped Marty McFly travel through time. Now that's genius!