Up until now, YouTube has been the primary source of original content made by everyday people. The platform has given rise to many breakout stars, with many more just beginning to flourish. But due to many controversies, the ad revenue earned from the site has gone down dramatically. But sadly, none of the channels have any option of migrating. That is, until now.
Enter Facebook Watch, a new tab for users to view original content. Like YouTube, the people behind the show earn through ad revenue, with Facebook taking 45%, and the rest going to the creators.
With this new Watch b, Facebook can not only boost their ad revenue, but also make users go regularly into the site past their News Feed to watch daily content they can't find anywhere else.
Of course, the Watch tab also features personalized recommendations of shows that might interest you, with some other categories like "Most Talked About," "What's Making People Laugh" and "Shows Your Friends Are Watching." Also, publishers have the option of sharing their content to the News Feed to reach a wider audience. Finally, like the "Subscribe" button on YouTube, Facebook Watch comes with a Watchlist feature, allowing you to subscribe and receive updates whenever new episodes are uploaded on those shows.
Source: Tech Crunch
For now, it still has its limits. One is that even though it launched last August 10th, it is only available to a limited number of users in the US. Second, once it does expand to all over the US, the feature will take some time before it reaches the rest of the world. Finally, Facebook Watch seems to be available for shows ala Netflix, but just a little different. The shows range from live sports events, to reality TV shows, to scripted programs, to short documentaries. So clearly, it's currently made for novice to professional content production teams like those you'd see on television. It's far from the original, independent content created by everyday people from any background at all, so don't expect to see beauty gurus, gaming shows, or funny skit shows anytime soon.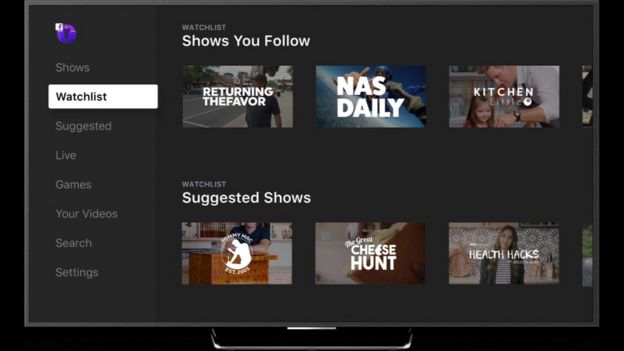 Source: BBC
However, there's no reason to believe that Facebook won't eventually expand to make YouTube-styled content available on Facebook Watch. And we sure hope it does, so that our favorite indie creators have an option of migrating to this platform just in case stuff doesn't work out there.
Sources: