China is one of the leaders when it comes to the manufacture of construction equipment. And now it has proven itself yet again.
At Jilin University in northeast China's Jilin Province, tests were successfully completed for the fourth time with the country's first hot-water drill, able to go through 1,500 meters of ice. It uses pressurized hot water to melt and bore into the ice.
The equipment will be used for Antarctic research, especially in the Amery Ice Shelf.
Zhao Yue, head of the review panel and a researcher with the Chinese Academy of Geological Sciences, said that the drill will be invaluable to China's Antarctic scientific exploration.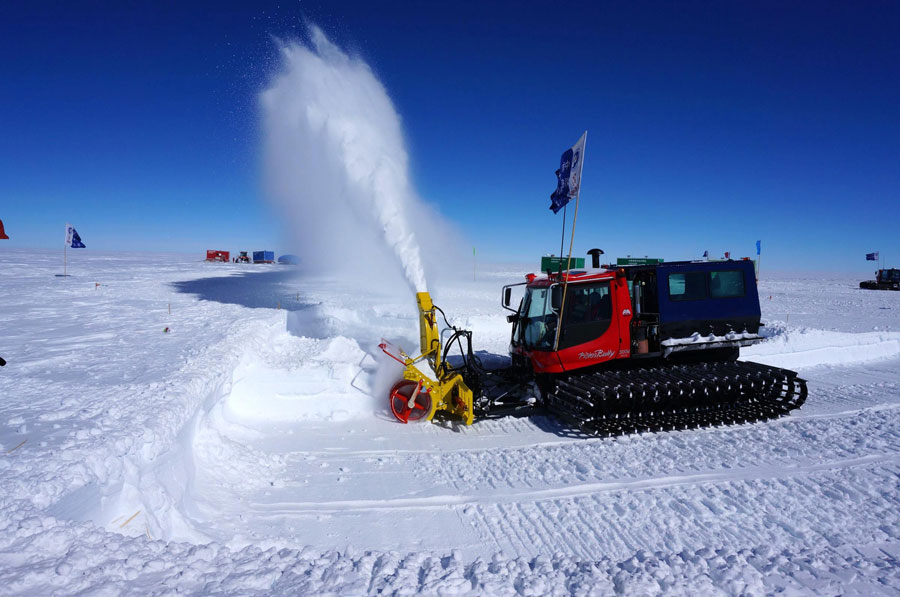 Not the actual drill. Source: China Daily
But the review panel agreed that the hot-water drill will have to undergo further testing before it will be used in China's upcoming 34th Antarctic expedition come November.
This isn't the first time that hot-water drilling was accomplished beyond 1,000 meters. The United States and Australia already did it, with China to be third once it passes the Antarctic test.
"Our drill can go deeper than the Australian one, and has more functions than the American one," said Li Yuansheng, head of the research team and a researcher with Polar Research Institute of China.
Li explained that drilling helps with the detection of ice shelves, which are the floating ice platforms between glaciers and the ocean surface. Beneath the ice shelves is the freeze-thaw which is essential in the continental ice sheets, and water masses and ocean currents.
There is still so much to learn about the impact of ice shelves in the ocean, but hot-water drilling might just help uncover the facts.
Source: Xinhua Net