Last January 26, 2017, Google has formally opened its new Philippine headquarters at Bonifacio Global City, Taguig. The branch of the tech giant has already been in two other offices, and now that their team has grown, from 6 members in 2013 to 60-70 employees presently, they needed to find a bigger office to move into.
The company's former spaces were not that spacious, so it was difficult to incorporate the Google ambiance that is known by many in its main office in Mountain View California. Now, the Philippine branch can truly be able to add the Google vibe in its new office.
At the lobby, there is a large Google logo that has been designed with the colors and elements of the Philippine flag. This logo greets the guests as it hangs on a wall that represents the limestone houses of the Ivatans in Batanes.
The office is fenced with glass panels that frame the city's urban landscape, which is a much more relaxing place to work in rather than being boxed in by walls.
The place is filled with furniture that will surely spark your interest as you pass by. You'll also instantly know that you are in Google's Philippine branch because the different meeting rooms are named after some of the country's icons. These are named, "Whang Od", "Vinta", "Salakot," and "Ifugao". There is also a room named "Inay" (Mother) that has been designed for mothers who need to breastfeed their children. Another room is named "Salu-Salo", which means 'social gathering', is meant for talks and company conferences.
The company also has a cozy pantry that is similar to that of a coffee shop. At its far end, a table for table tennis stands. The ceiling in this area is filled with basketballs, and the walls contain caricatures of world renowned athletes like Manny Pacquiao and Paeng Nepomuceno.
Here are some photos of the office.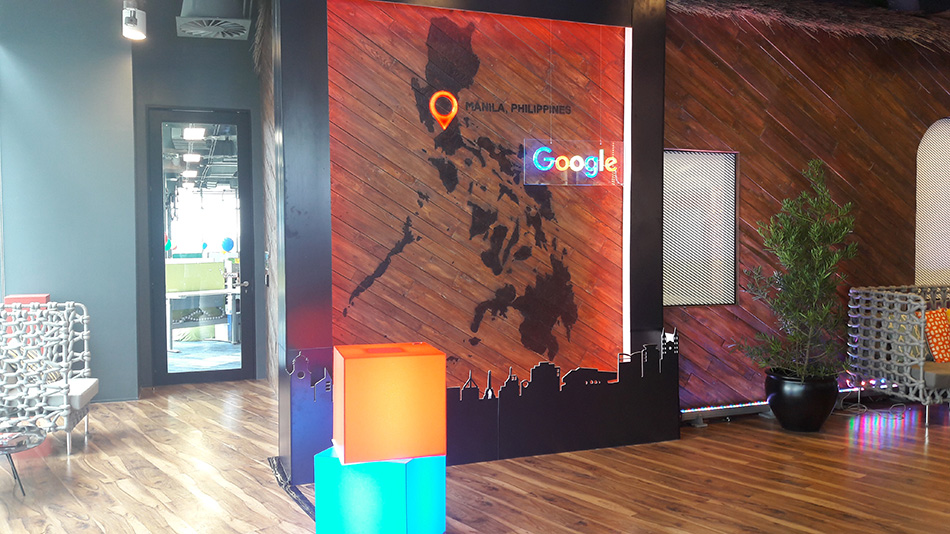 Source: ABSCBN News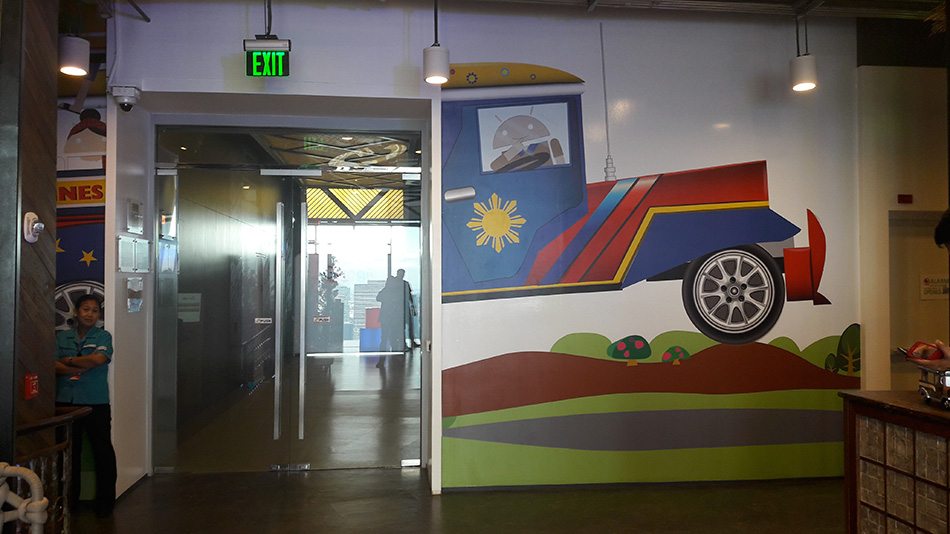 Source: ABSCBN News
Source: Rappler
Source: Rappler
Source: Rappler
Article Source: