Electric Fans
Electric fans are the most cost-effective temperature cooling appliance for any family in the Philippines. No wonder every household in the Philippines owns 2-5 electric fans. You read it right… Filipino owns not only 1 but at least 2 electric fans.
Survey of the Best Electric Fans
In a survey among our social media followers, we asked "How many electric fans do you own in your house?". The result will surely surprise you.
Low-income has more electric fans than middle-high income household
83% of Filipinos own at least 2 electric fans while 64% owns at least 3 electric fans (desk, ceiling, stand fans)
76% of Filipinos buy electric fans every 2 years
Only 16% of Filipinos repair their electric fans when they are broken
There are 5 dominating brands that Filipino trusts
What makes these electric fans stand out from the rest?
When buying a stand fan, Filipino consumers should look for these attributes Air flow, quietness, durability, energy efficiency. These are main parameters of any HVAC engineers when purchasing ventilation products such as stand fans.
Airflow Quality – Airflow quantifies the amount of air an electric fan delivers and is measured in CFM which stands for cubic feet per minute. CFM measurements are taken when a fan is on high speed, then that number is divided by the watts used. This means that the higher the CFM, the more efficient the fan, and the more air it moves
Durability – The electric fans' ability to withstand wear, pressure, or damage.
Energy Efficiency –  The electric fan energy efficiency ratio is the ratio of cooling energy to the amount of energy (wattage) required to power your unity.
Price – Value for money… the most advantageous combination of cost, quality and sustainability to meet the requirements of Philippine consumers.
Counting down the Top 10 Electric Fans in the Philippines (Stand Fan)
10. Denki 16 Stand Fan BUY 1 TAKE 1
Price: ₱1,899
Where to Buy
Specifications & Features:
3-speed controls with 90° oscillating movement
Fan head may be tilted for directed airflow
9. Asahi PF-2010 20″ Industrial Stand
Price: ₱2,429 – ₱2,310
Where to Buy
Specifications & Features:
3 Speed Control System
Very Portable and Heavy-duty
Thermo Cutoff protects from overheating
Heat Resistant
Rust-proof Grills
20" (508mm) fan blade
Motor:145W 3 speed
Fan speed : 1,420 RPM
8. Standard SSA-18R 18 inches
Price: ₱1,735 – ₱1,829
Where to Buy
Specifications & Features:
18 inches Banana Plastic Blade
High-performance motor
3-speed push button switch
With thermal fuse protection
Stable plastic base
Easy height adjustment
7. Black + Decker 16″ Floor Standing Fan
Price: ₱3,800
Where to Buy
Specifications & Features:
60W Tropical rated motor
5 AS Blade design for added durability
90 Degree – Wide oscillation for improved air circulation
3 Speeds – Low / Med / High
Adjustable tilt for directing airflow
16 Inch fan diameter
Height adjustment up to 138cm
6. Imarflex Air Circulator
Price: ₱4,300
Where to Buy
Specifications & Features:
10 Meters WIND Range
25,000 m/hr ULTRA HIGH VELOCITY
12″ Turbine Blade Design
3 SPEED Settings
60 degree Oscillation feature
9-Blade Design
75 watts Efficiency
5. XIAOMI Smartmi Fan
Price: ₱5,989
Where to Buy
Specifications & Features:
Support smart Mi Home APP control, you can set up more features freely, let you enjoy comfortable and cooling wind, your summer partner.
Exquisite and simple design, giving your best using experience, is your home artwork.
4. Electric Water Misting Fan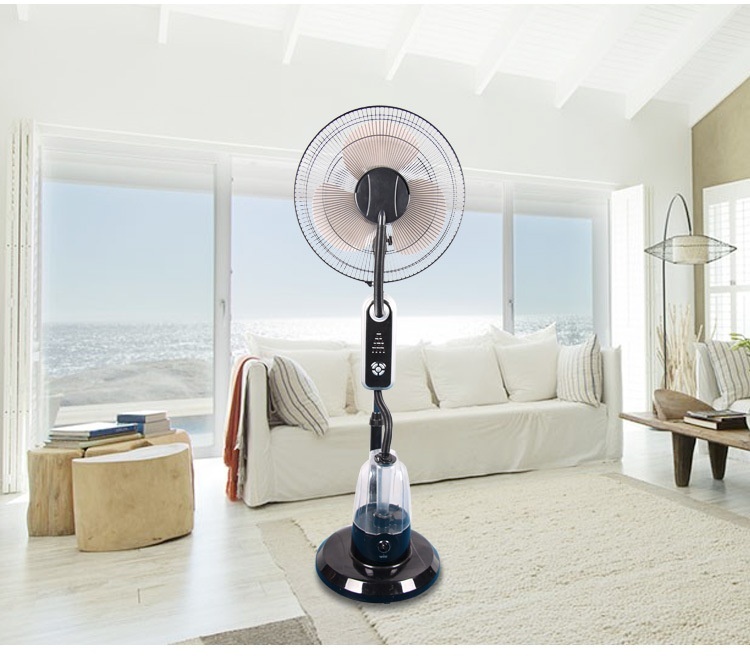 Price: ₱12,867
Where to Buy
Specifications & Features:
Fan and humidifying two in one

Negative ion function: purifying space
Sets aromatherapy and mosquito repellent in one
3.5L capacity tank, sustainable spray for 6-8 hours
3. DETON Industrial Stand Fan (20″)
Price: ₱5,999
Where to Buy
Specifications & Features:
Max Output: 155W
2 Leaf Blade
Air Delivery: 145 m³/min
Max Speed: 1600 rpm
Weight: 19 kg
Dimensions: 81 x 59 x 29, cm
2. TOSOT Rechargeable Stand Fan 12″
Price: ₱5,995
Where to Buy
Specifications & Features:
7 Pieces of Eddy Lattice AS Blade For Noise Reduction
Adjustable Height Easy Press Button
New Generation Ultra-Slim Fan Head
Infrared Remote Control
Platinum Plate Fan Speed Switch With Concealed LED Display
Double Mesh Safety Grill
8 Hours Timer
Rechargeable
1. Westinghouse 20 inches Industrial Electric Fan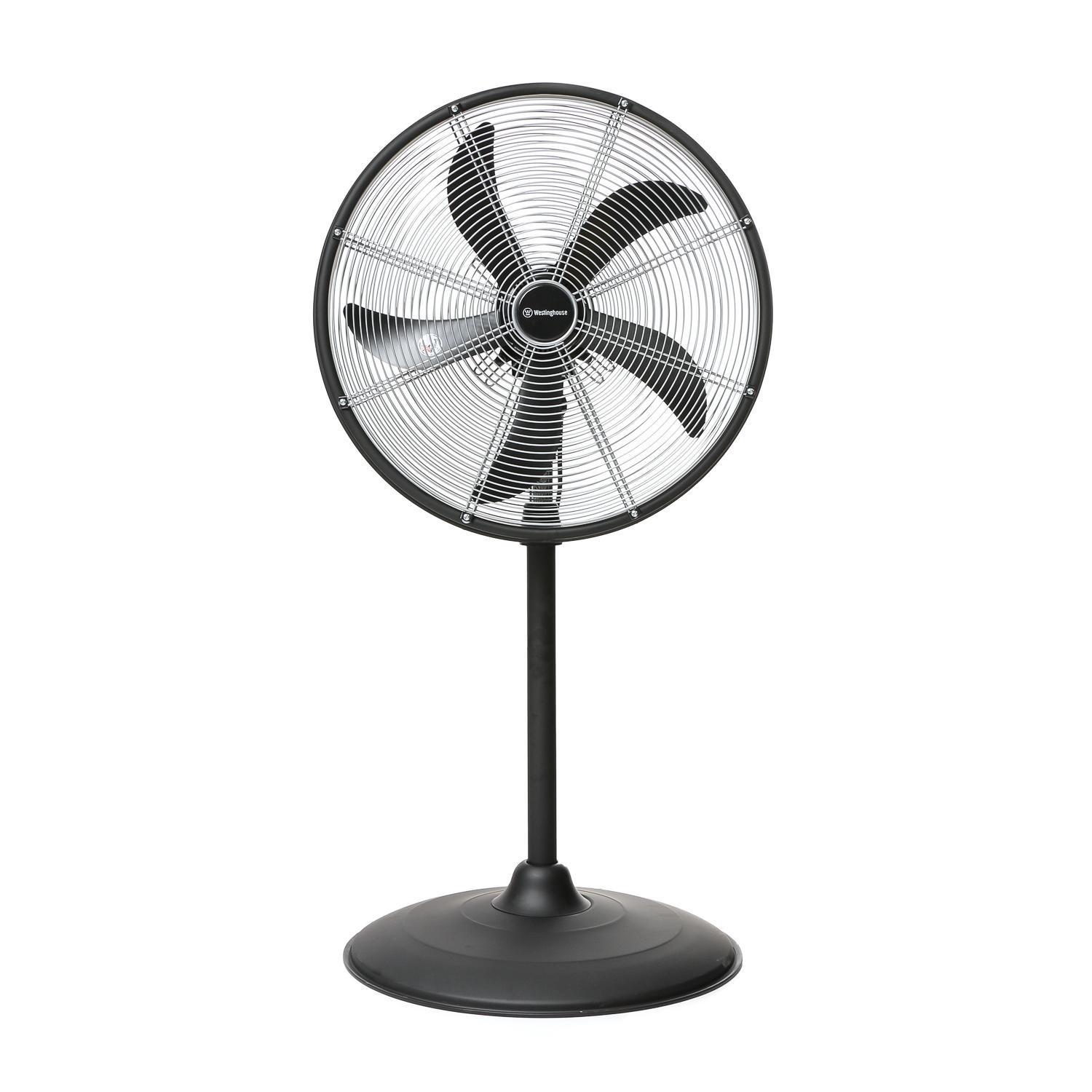 Price: ₱5,200
Where to Buy
Specifications & Features:
20″ Industrial Stand Fan with permanently oiled motor for hassle-free maintenance
ABS blade material for long lasting performance
5 Blades for powerful air movement in your living room, kitchen or bedroom
Height may be adjusted depending on your requirement
3 different speeds
Whole fan comes in good, metal housing that makes it more durable and safe to use for homes with young children
150 Watts electricity consumption
More Cooling in the Philippines
10 Best Bladeless Electric Fan Appliances in the Philippines