While Americans are playing with the ever so addicting Fidget Spinners, China has a different toy craze: mini crossbows. These tiny little things were made to launch out toothpicks in a similar fashion to an actual crossbow. While we might think this is just some measly little toy, this thing actually fires toothpicks at a pretty high velocity, enough to pierce and apple from a few meters away.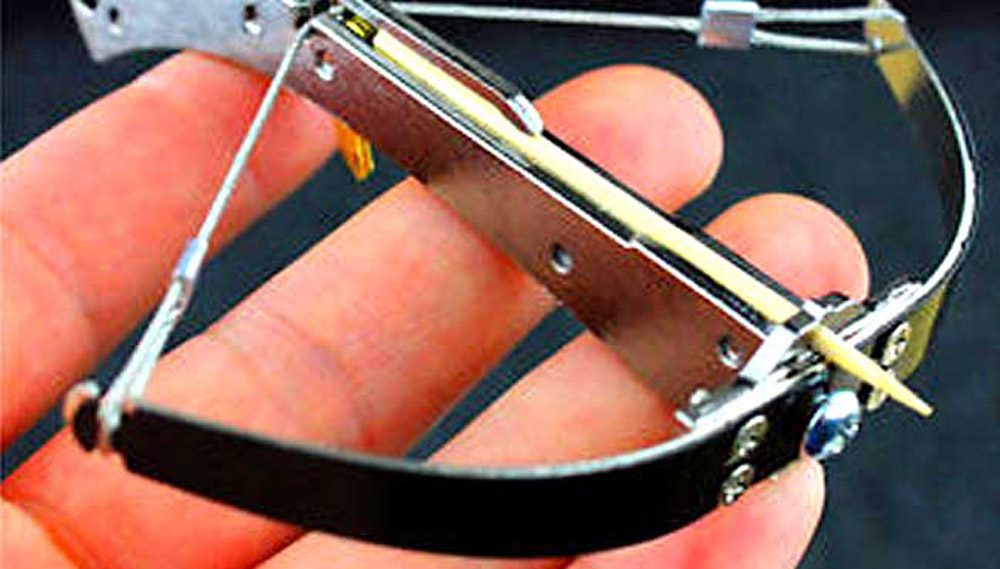 Source: The News International
Needless to say, parents are anxious over this, as not only are they cheap enough for a child to buy with their own pocket money (they cost around 7 Chinese Yuan, or around 1 US Dollar), but knowing children, this could eventually lead to the harm of someone else.
What's even worse is that, though it was meant for toothpicks, the opening is thin enough for a needle to fit through it. And if done as such, they can become potent enough to pierce through glass. Ouch! And to add salt to the wound, this thing could fire projectiles at a distance of over 20 meters!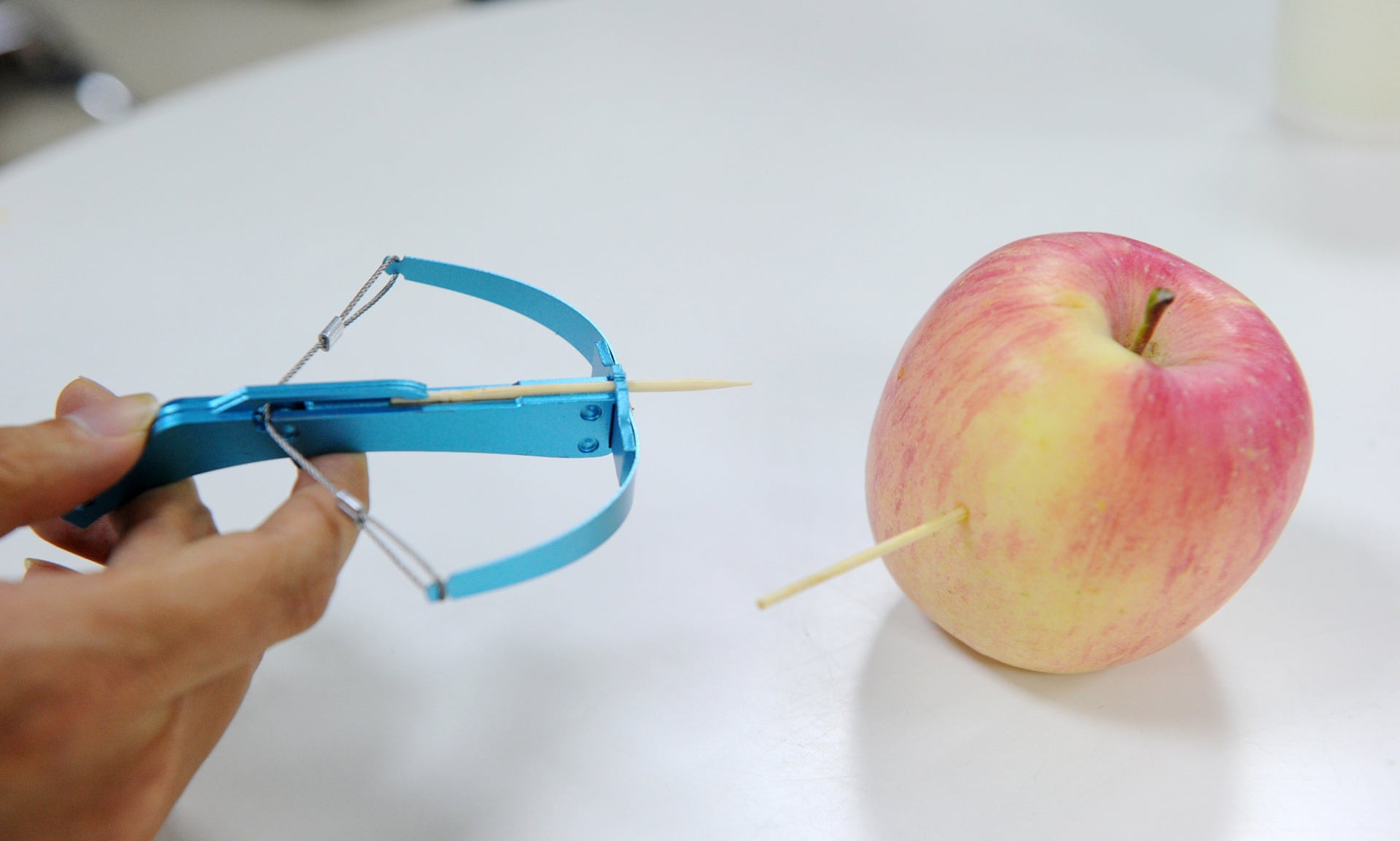 Source: The Guardian
"The 'toothpick crossbow' toy has spread across China like wildfire among the nation's primary and middle school children." Reported Shanghai Daily. "The unusual shooting toy may be very small but it is powerful enough to puncture a balloon and pierce cardboard. And when the toothpick is swapped for a metal needle it becomes a dangerous weapon."
This is why parents all over the country are calling to ban the toy before it's too late. "Hurry up [and ban them], pupils do not understand and are just shooting people for fun. It will cause accidents sooner or later," posted a concerned parent on Weibo, the Chinese equivalent to Twitter. "Our primary school began to investigate this from Monday and they're very dangerous," wrote another worried school teacher.
So far, the Police of Chengdu, in the southwestern part of China, have prohibited the sales of the product, and are moving for a nationwide ban of the toy.
Article Sources: