Robot Surgery
It's not new that robots have assisted doctors in medical operations and surgeries, but recent experiment indicates that robots alone can do the job themselves – yup, with the doctor no longer in the operating room.
This is what can be derived from an experiment with an autonomous robot named Smart Tissue Autonomous Robot or STAR, who made surgical stitches with pigs. Composed of a robotic arm, a suturing tool and imaging technologies, STAR operates using a computer program which has the intelligence to perform surgical practices, especially stitches.
It was found out that the robots were as good as, if not better, than the stitches made by skilled surgeons. Peter Kim, the study's senior author, believes that if robots can do it on pigs, they can also do it to human patients.
He said, "The main message is that by giving surgeons tools that are intelligent, whether autonomous or semi-autonomous, you can make outcomes better."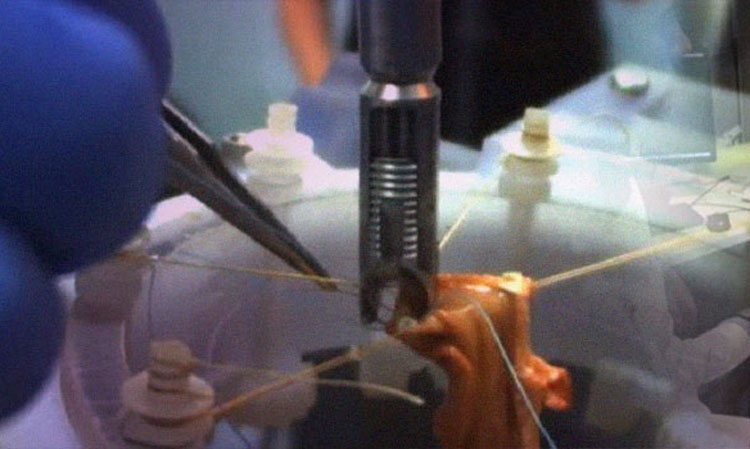 Source: eedesignit
Surgeons have the tendency to have tremors during operations, which robots do not have. This is what autonomous robots can offer far more than the humans: consistency.
Having autonomous robots in operating rooms can reduce human errors and improve efficiency, surgical time and access to quality surgeons in some of the 44.5 million soft-tissue surgeries in the United States a year.
Medical Robotic Surgery Doctors in Houston, Medical Robots Surgery Doctors in Philippines, Medical Robotics Surgery Doctors in Singapore, Medical Robots Surgery Doctors in Dubai, Medical Robots Surgery Doctors in United Arab Emirates, Medical Robotics Surgery Doctors in Abu Dhabi, Medical Robots Surgery Doctors in China, Medical Robots Surgery Doctors in Malaysia, Medical Robot Surgery Doctors in Indonesia, Medical Robot Surgery Doctors in Hong Kong, Medical Robot Surgery Doctors in China, Medical Robot Surgery Doctors in Malaysia, Medical Robot Surgery Doctors in Australia