Surgery in the eye is one of the most delicate surgeries that need to be performed. It involves removing a thin membrane on the retina that can lead to visual impairment. However, with the retina being so delicate, the membrane that needs to be removed being only a few microns thin, and the opening that surgeons have to work on being so narrow that even the most skilled surgeons can cut just a little too deep and cause damage that can worsen the patient's condition. Now, however, a new technology allows a robot to perform this delicate surgery.
Source: Youtube, Futurism
The trial of the robot took place in the UK, wherein surgeons performed the eye surgery on 12 patients, 6 of which underwent the traditional procedure, while the other 6 used the robot. They had found that the robot group had formed significantly less complications and hemorrhages than those who weren't.
The technique was "a vision of eye surgery in the future," said Dr. Robert E. MacLaren, professor of ophthalmology at the University of Oxford in the United Kingdom, who led the study team and performed some of the surgeries, in a statement.
Eye surgery is usually the best option for patients with membrane growth on their eyes, as it can improve vision, but the procedure is very intricate. The membrane is only 10 microns thick, which is about the width of a human hair. Add to that the fact that it's actually attached to the retina and needs to be dissected without damaging the retina. Also, the eye of a patient (who's already under anesthesia) jiggles with each heartbeat, MacLaren explained.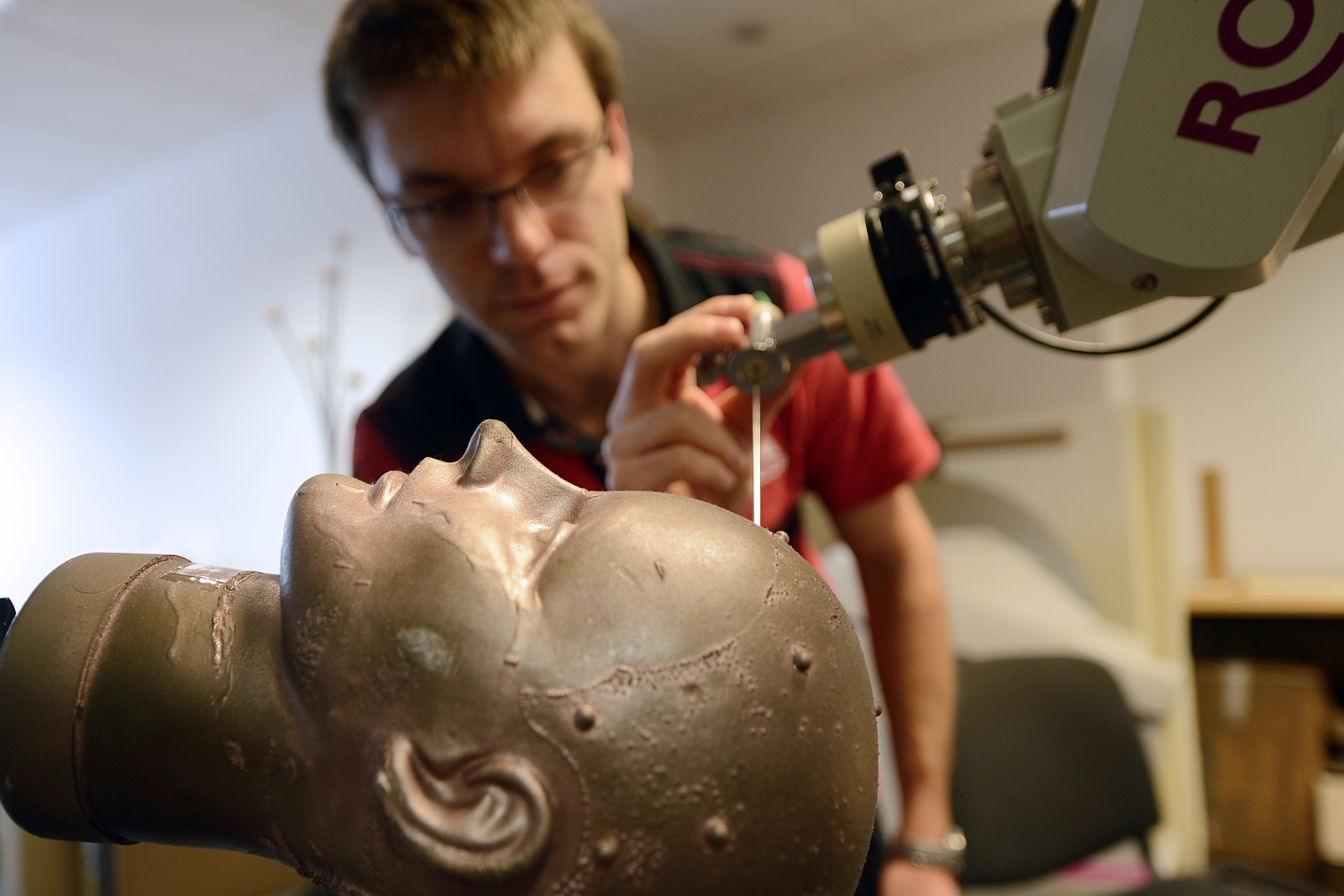 Source: IBTimes UK
"These are the early stages of a new, powerful technology," said Dr. Marc de Smet, an ophthalmologist in the Netherlands who helped design the robot. "We have demonstrated safety in a delicate operation. The system can provide high precision [at] 10 microns in all three primary [directions], which is about 10 times more precise than what a surgeon can do," de Smet added.
The robot is basically a huge mechanical hand run by 7 independently moving motors. It's movements are as precise as 1 micron, and operates inside the eye in a hole less than 1mm in diameter and goes in and out of it throughout the procedure. The surgeon behind it uses a joystick and a touchscreen to operate the robot whilst watching its movements through an operating microscope, explains MacLaren.
MacLaren and his team hopes the robot could be improved to perform more kinds of eye surgeries in the future.
Article Sources: