The history of money keeping has come a long way. From boxes with locks and keys, to vaults, and today, in cards. In a world where we can store hundreds, or even thousands of dollars, having them in a single thin piece of password-protected plastic is convenient. There's one downside to this though: A lot of us have a ton of different cards for different purposes, and if one gets lost, it's all over. But, there's now a smart solution for this!
This is where Fuze comes in.
Source: Fuzecard
The Smartcard of the Future
Fuze is a smartcard that lets you store all of your cards in 1 single and slim card. Be it credit cards, debit cards, gift cards, ID cards, membership cards, or OTP cards, this fine piece of tech has got your back.
Source: Fuzecard
It works by simply installing the app (which works over bluetooth), scanning your card as usual with its built in card reader (which you connect to your smartphone) and boom, you have all of your cards' details in it. There are buttons that allow you to switch between cards, which you can check with its simple no-color e-paper display. Then, you can use the cards as per usual, scanning them into an ATM machine or using them in in-store single transactions.
Source: Fuzecard
You can also safely use your card for one-time transactions when it's out of Bluetooth range, as it automatically locks after one transaction.
It's just as thin as a single card, so there's no extra weight when using it. Its battery also lasts for 1 month, with an extra portable power bank for 1 full charge just in case. It also allows you to store up to 30 cards in it.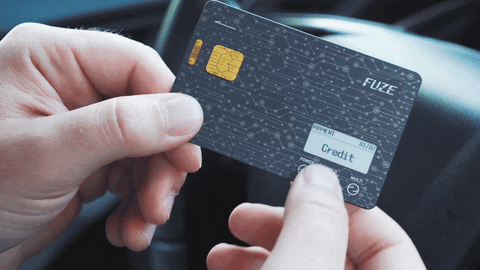 Source: Indiegogo
IT'S SAFE
But that's not all. To prevent the danger of losing your card and all the money in it, it has a built in app that allows you to manage your finances and tracks your smart card's location, and alert you if you've gone without it. And, if it's truly lost, you can remotely wipe all of your cards' details. It also does this automatically when you're too far away.
It also comes with an optional EMV chip for added security, though it won't be effective until bank approvals are in place. That's around January 2018.
Finally, the app allows you to manage your finances with its app by letting you check your balance and card details in seconds.
The wonderful smartcard performs better than all other proposed e-cards, and is 100% ready for production. It got so popular that its Indiegogo page raised $500,000 out of their $50,000 goal, with 25 days left before it closes as of the moment.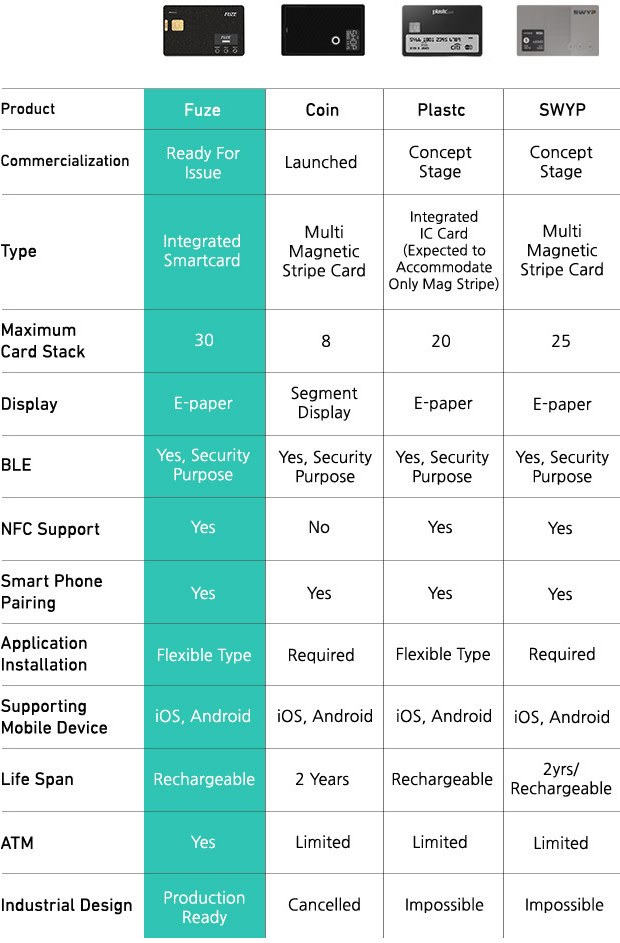 Source: Indiegogo
It's pretty affordable for what it can do. The pre-order price starts at $89 dollars for a Fuze Card, card reader, and portable powerbank. It costs $129 if you want the card to come with an EMV chip, and finally, $169 if you want to get the prototype Fuze Card as soon as July 2017, and get the final product when everything else is shipped in January 2018.
Article Sources: