We've reached that age of technology wherein there are far more efficient and faster ways to convey information or communicate than through FM radio. That's why the country Norway is now ditching this traditional form of network and turns into a digital-only broadcasting system.
Radio signals have already been shut off in Bodo, Nordland in January 11, the first in the country to do so. This will be followed by the other regions – Norway was split into six for the radio signal turn-off – until the end of the year.

Source: Tumblr
Norway is the first country to implement the ditching of the FM radio.
On Digital Radio Norway's website, it said, "The fact that the FM network will be phased out does not mean radio silence in Norway." The radio group claimed that there will be five times the amount of radio channels available after the shift after it takes huge investments to the improvement of FM quality.
Digital Audio Broadcasting (DAB) will replace FM. Its format was developed by researchers in the 1980s, which is currently used in the UK together with FM.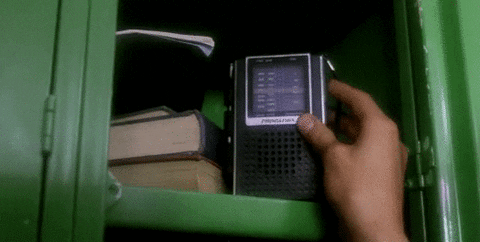 Source: Giphy
Ole Jørgen Torvmark, the CEO of Digital Radio Norway, assured that there is a good replacement in place for the FM. "The DAB network has been thoroughly measured and adjusted, and a great deal of information has been made available to listeners."
The FM switch-off seems to have huge opposition, which is at 66% of the country, according to Reuters. The news agency also reported that there are only 17% who approves the digital-only method.
But it's not only the Norway government who thinks about making FM radio obsolete. Switzerland and Denmark are in the same boat with Norway.
For a long time, FM radio networks have been the primary form of broadcast in most parts of the world. The first radio signal was sent and received in Italy in 1895 by Guglielmo Marconi, with the frequency modulation (FM) invented in 1933 and flourished in the 1950s. Usually, FM are broadcasted in 87.5 to 108.0 MHz.
Source: Wired