Nowadays, electric cars are becoming more and more popular. However, electric cars are known to have two major drawbacks–they can't go as far as cars that are powered by gas; and the second is that it takes a longer time to charge up a battery, than it does to fill up a gas tank. This is why Toyota is working on something that might just solve this problem. The company is creating a battery that could charge electric cars in a matter of minutes.
Toyota is reportedly preparing a new line of electric cars for 2022 which would be using a whole new battery technology, according to Reuters. This new line of Toyota electric cars will be using solid state batteries, a new battery technology wherein the electrolytes of the batteries are solid instead of liquid. This will allow increased efficiency and speedy charging time, as well as reduce the volatility of the batteries. According to Chunichi Shimbun Daily, A Japanese newspaper, these solid state batteries can fully charge in just a span of two three minutes! That's far better compared to 20-30 minutes with the current lithium-ion technology.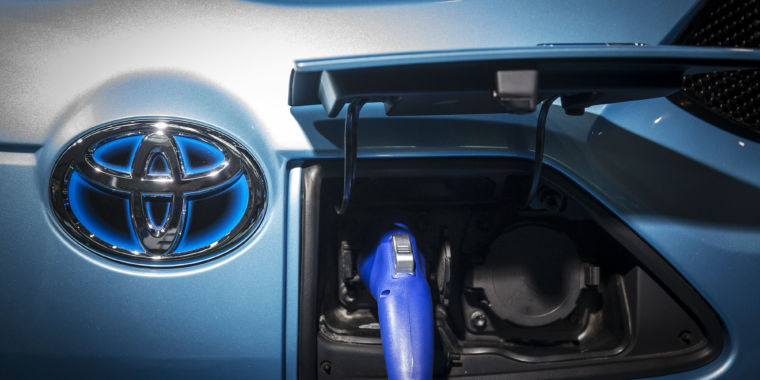 Source: Aertechnica
Before we get too excited, there are still a lot of things to consider. Since 2022 is still 5 years away, there are still a lot of time for other tech to advance which may challenge this new battery type. "There's a pretty long distance between the lab bench and manufacturing," said CLSA auto analyst Christopher Richter in an article by Reuters, "2022 is ages away, and a lot can change in the meantime." The time by which new electric vehicles will be able to follow will also heavily depend on the cost of the battery. There is also the chance that the plans would be canned long before they're put into action, but let's hope not.
However, if ever this technology would be applied to automobiles soon, it would be great news for all electric cars! The fact that this technology is possible, opens doors to countless possibilities. Therefore, making this electric car improvement indeed a promising one. It's hard to tell right now if this technology will indeed be applied in the next few years, but let's hope so.
Article Sources: