Engineers of today have experienced playing Legos at one point of their lives. In fact, for most of us, it is where our building abilities were formed even as children, in addition to the creativity. But playing with Legos doesn't have to be a thing of our childhood: there's a larger version of them that engineers can sure play with. But have you seen an adults lego blocks that you can practically use for office, home interior or exhibitions?

Source: EverBlock Systems
They are called EverBlock that are pretty much like enlarged Legos. This modular system of full-scale plastic blocks also works like Legos, able to be stacked and locked together with raised lugs. This can't merely be just toys though, as they can be used as fully-functioning furniture and structures. The Lego for adults comes in 14 colors and three sizes, which are one foot, six inches and three inches. The weight of EverBlock varies from two pounds to a quarter pound.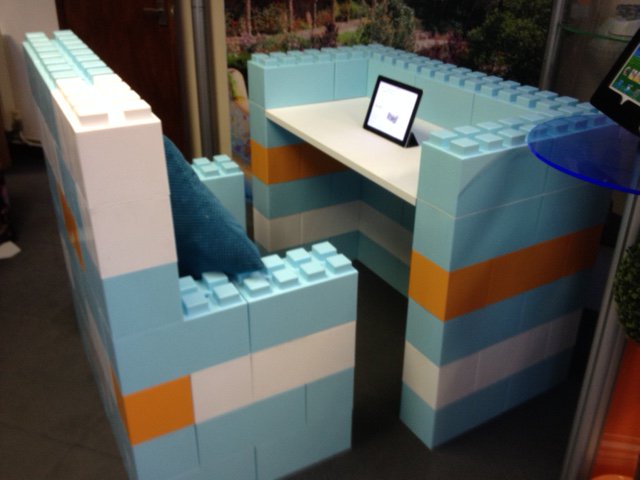 Source: EverBlock Systems
If you plan to build a 15-foot wall, you don't have to worry about the stability of these blocks. Each block has at least one channel that allows power cables and wooden dowels. It has LED strips too that serves as an illumination to your structure.
We have Arnon Rosan to thank for this adults lego blocks.