Industrial Valves
Industrial valves are the mechanical devices that control the flow and pressure within a system or a device. They are an essential component of many piping systems & offer certain features and functional capabilities. Based on their structure and function, they can be classified as ball, gate, globe, check, and plug.
Each of these types also have some subcategories and different models, some of which are self-operated while others are manual.
For equipped process control of your system, it is essential to choose the correct valve. With a lot of options available in the market, it is prevalent if you feel overwhelmed while finding the best-suited one for your application. For a proper selection, you need to understand their definitions and basic functions.
Below we have discovered different types of industrial valves and listed up their functions and advantages. Let's have a look…
· 
Ball
valve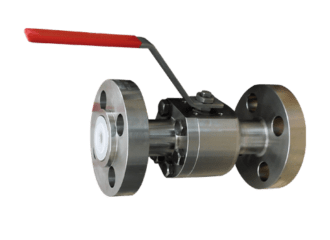 Ball valves are very durable and reliable. They are high-performance industrial valves and keep on performing even after many cycles. They have tight sealing solutions and greater longevity, which is why they are used to control the liquid flow in shut off applications. Furthermore, they are easy to operate and have very little chance of failure or mishandling.
· Globe valves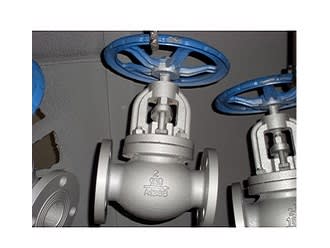 When it comes to controlling for regulating the flow between a movable plug and a stationary seat, globe valves stand out. They are usually fixed against the stationary seat and control the flow.
This makes them ideal for the systems where the same cycle is repeated multiple times or throttling is required.
· Gate valve
It is also called a sluice valve. It works by lifting up the gate in the path of the fluid and requires very little space along the pipes so that the liquid does not restrict while flowing. In other words, gate valves allow the free flow or completely stop the flow of fluid in the pipes. They consist of a body, stem, gate, and a pair of seat rings.
· Automation valves
As their name indicates, they are used to control specific locations where synchronization is required remotely. They synchronize multiple valves at the same time and make sure that each of these industrial valves is working correctly to make the chance of any potential mishap very unlikely.
· Butterfly valve
Butterfly valves are white fate and economical valves that are easier to install and work at the places where large-sized industrial valves are required to control liquid flow in specific systems.
· Forge valve
In the engineering industry, forge valves are very beneficial. They are ideal when it comes to handling high pressure and high-temperature systems; moreover, they make the chance of thermal fatigue while the valve is working very unlikely. Due to the high functionality, they are called the cornerstone of the world's valve inventory.
Major functions of valves
Valves overall preference the following functions
They help to reduce or increase the flow within a system.
They are used to control or change the direction of flow
Individual valves also help to stop for initiating the

water or liquid

flow completely
They also help to control the amount of pressure in different pipe systems and, most of the time, is used to relieve it so that the system can work effectively without consuming energy against the friction.
They also help to regulate the process fresher and increase the efficiency of pneumatic or hydraulic systems.
Ending note
Each wall offers specific benefits and occupies a special place in the industrial system. Also, not all of these are created in the same way and provide the same performance level. So, Understanding the difference between each of these can help you choose the most suitable one according to your need.