The next time you go to a Cosplay event, beware of this guy who got his helmet taken to whole new level. Well, because he has his skills as a mechanical engineer.
Diego Valdes could easily shine in any Cosplay event with his 3D-printed ninja cyborg helmet. It looks a lot like it was taken straight out of the Metal Gear Solid, a classic video game franchise from 1998. A human Gray Fox!

Source: Metal Gear Informer
Called the Metal Gear Solid Grax Fox Helmet, his creation is created with light fixtures, switches, and facial transitions that can be controlled and powered by buttons inside the helmet. Did I mention it was 3D printed?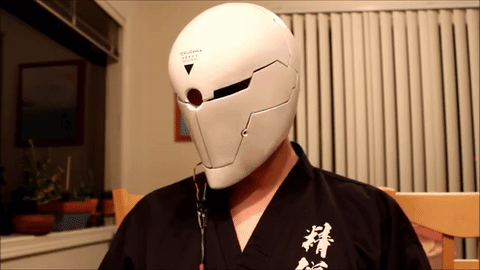 Source: Diego Valdes
The mechanical engineer by day and Cosplay creator by night has posted videos in his YouTube account displaying the assembly of the Gray Fox helmet, including tests. It took Valdes seven months to build the entire helmet.

Source: Diego Valdes
Even for someone who doesn't follow Cosplay, this creation is something to be amazed about. It is not everyday that we get to see an advanced helmet with such an aesthetic.
Other than the helmet, Valdes has created arms that light up to pair with his animatronic helmet. All this and more about his Cosplay activities and creations are featured in his YouTube channel.