Engineers who need help, read on!
Source: Pinterest
For the engineer falling out of love in your career, it's normal to question if you still want to go to work the next day. The work, no matter how much of routine it is from the start, has become not like what it is before. The drive to become an engineer has been sucked out. What do you do?

Source: Giphy
The key to reignite the passion you used to have as an engineer is about five things: right mission, right job, right boss, right team, and right attitude. The first four are ultimately about context and dependent on others; the last one is solely about you.
Right mission
Be reminded if the company or organization you are in has the same mission as you do. Or if there are still developmental opportunities that would motivate you to work further.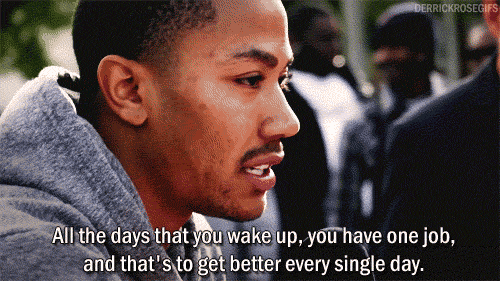 Source: Giphy
Right job
Is the work you are in aligned with your strengths or roles you want to pursue? Check if it is. One can lose motivation if you feel that the job is not really what you wanted in the first place.
Right boss
They say that engineers resign because of terrible bosses. Analyze if you are ready to be in that league.

Source: Giphy
Right team
Who you work with also matters. The coordination with other engineers and staff are indicators of motivation, depending on how you deal with them and them to you.
Right attitude
This factor can be guaranteed by the engineer alone. How you treat matters at work is anchored with your attitude, which further affects your level of motivation towards work.