Having a social media account is very common nowadays that mostly everyone you know has one. But having one doesn't mean you should post anything you want on it. Here's a few things that millennial engineers should never do on social media.
Keep your personal life private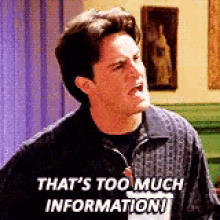 Source: Tenor
A recent breakup or a family-related feud should always stay in the comfort of your own home, not on social media. Keep yourself from posting these sensitive information as it can trigger a "too much information" flag. Your personal life should be your own and not the whole internet's.
Try to keep your #PartyAllNight photos to a minimum
Source: Cherish PR
We know that you're itching to post your wonderful night on Facebook or Instagram. This is an inadvisable move since your current or future employers can view your profile with a click of a button. Drinking photos are okay, as long as they're kept at a minimum. You don't want your boss to see 30+ photos of you drinking last night, wouldn't you?
Complaining about anything work-related
This includes your boss, company, colleague and anything and everything under your corporate umbrella. Again, for the same reasons stated above, almost EVERYONE can see your profile. If you're caught complaining, it might even cost you your job.
Over-aggressively marketing yourself
Source: INC
Having a social media account like LinkedIn or Twitter means you also have access to top companies who have accounts on it. Just because you can message them doesn't mean you can go ahead and bombard them with interview requests and resumés. Networking on these platforms should have limits. Harassing employers this way will only show how unprofessional you are.
"Illegal" topics
If it's something that you can't talk about in front of a police officer, don't even try posting it. Not only does it sabotage yourself, it also tarnishes your credibility towards companies and employers. Save yourself from the shame, post at your own risk.
Stay positive
Source: Giphy
While you can't avoid your daily dose of Facebook rants, don't go overboard by posting a rant twice a day. Negativity on your feed can lead to toxicity. Toxicity can cause your future or current employers to have a negative view on your personality, even if you're generally a happy person.
Source: