Everyone wants to earn more. However, most of the time working hard has little effect on how much you earn. It may seem harsh, but most of the time it's true. No matter how much overtime hours you render at work, will have little or no effect on your current salary. In our society, what you earn is usually based on the value of what it is you do.
Dollar amounts are placed on everyday tasks, and payment is offered based on who can give the desired outcome. Payment is also related to supply and demand. For example, lots of people are capable of scrubbing toilets, but not everyone can manage a construction project.
So, as engineers who want to improve in their field and earn more, what can you do? How can you increase your value to the point where you are earning more than what is considered average for your responsibilities?
Research and Absorb
Source: Business Insider
Do some research and learn what is most valuable about your role. You can try rereading your job description that was given to you when you first started your job, and from the list of responsibilities find out which one is of most value. Or if you currently don't have a job, find a strong characteristic that you have that can help you to earn more for yourself. Do some research and look for different parties that are willing to pay for that role.
Choose long term jackpots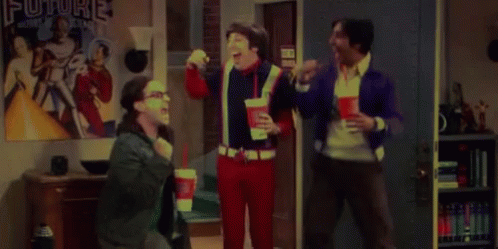 Source: Tenor
Learn to be patient. No one becomes an instant expert at something overnight. Even those who are innately talented still have a lot to learn through experience. Once you've chosen a role  don't just focus on short term raises, focus on long term jackpots instead. As you are still in the lower end of the learning curve, continue to prove yourself and improve your abilities. Forget asking for extra pay for the extra 2 hours you've spent at a certain task. When you're still starting, it's better to focus on quality, as well as connections.
Instead of asking for that extra 2 hours pay, ask your client to introduce you to someone that you could add to your connections. This will help you ladder up your success to your next projects. Master your craft while making connections.
Don't tell people why they should pay you more. Show them.
Source: HDNux
Action speaks louder than words. We all know this. If you're an engineer who is currently employed, then show everyone (especially your bosses) that you deserve to be paid more or be given a promotion. If you have a business on the side, show your clients that what they are paying for is so worth it that they will want to come back again.
Stop telling. Start showing.
Ask
Not everything will be served on a silver platter for you. While there are bosses who suddenly call you up and give you that raise you deserve, most aren't like that. If you feel that you deserve to be paid more, in whatever you are working in, it's your responsibility to ask. Talk to your boss. You may need to be prepared for a "no", but don't be disheartened. Explain to them what value you provide that makes you believe you deserve those earnings.
Article Sources: