Taking the step from "doing" into "leading" is one of the biggest transitions in your career. Yes, you can still handle some things here and there after being promoted to a manager or supervisor. But after some time, your tasks will progress and become more complex to handle. That's where you draw the line between being a leader and a powerhouse individual. You'll soon realize that you're now a manager, and you'll need to start to delegate tasks.
Of course, while you're starting out, there isn't really much to your title. That's one of the driving reasons why you still step in and get your hands dirty. We're not lying, though, when we tell you that this is just short-lived. After a few hours of dirty work, your seemingly regular work will shift to that of the management circle. Delegation is key to allowing your team to work on the smaller things while you handle more important tasks. But as every starting manager or supervisor, how the hell do you do that? Here are a few tips on how you can delegate tasks in such a way that your team won't think that you're just passing the buck.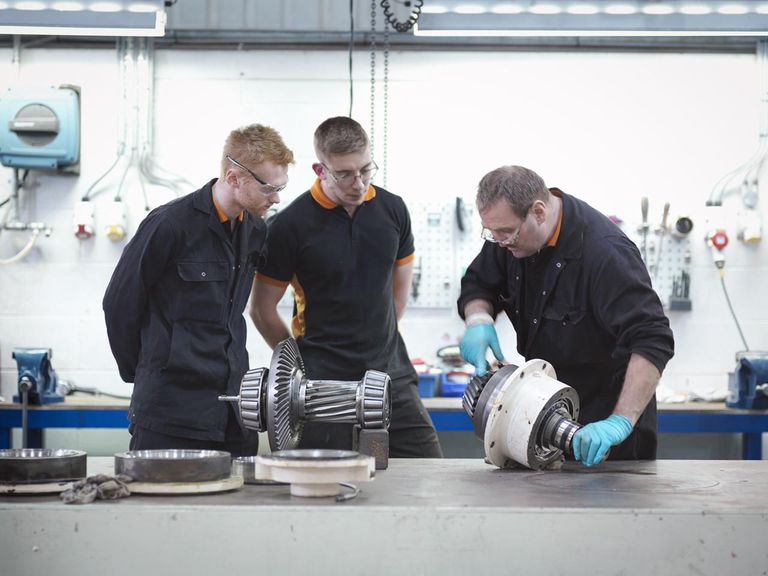 Source: The Balance
Let them know your reasons
Before assigning a task to an individual contributor, tell them why you're asking them in the first place. Let them know what you're working on and how their help can contribute to it as a whole. Think of it as letting them have a role towards making your business work. It's motivating for them to know that their work is valued.
Be available, but only to some extent
Don't just delegate and forget. Check on your team from time to time to see how they're managing the work assigned to them. This is really important as it allows your team to know that you're still involved with the task, and that you're still both responsible and accountable for whatever happens. Don't overdo this, however, as you don't want to be a micromanaging boss.
Source: Joe Lenton
Trust the words "yes" and "no" and "if"
You'll always get bombarded with tasks, but it doesn't mean that you should accept everything thrown at you. If you think that you're ok with taking on more work, say "yes." If you feel that someone else on your team could do it, then you could say "yes, if" then set the expectations that you'd be delegating the task. If your hands are full, say "no", but let them know why and how your decision will benefit your focus on a current project.
Your employees matter, and they should know
It's great to know that you matter. That's why it's also great to let your employees know that their efforts will lead to something. A simple task like reducing 2 seconds off of manufacturing time of a certain part can lead to millions saved in production every year. And simply delegating this task to a capable team member can make them feel more valued.
Source: