For many, the word "change" has more of a negative connotation than a positive one. Many people fear it, despise it, and most of the time reject the entire idea of it. But in reality, change is inevitable, and is the only thing that is constant in this world. There's really no need to feel threatened by it, and change can be a good thing. Here's why:
Change challenges you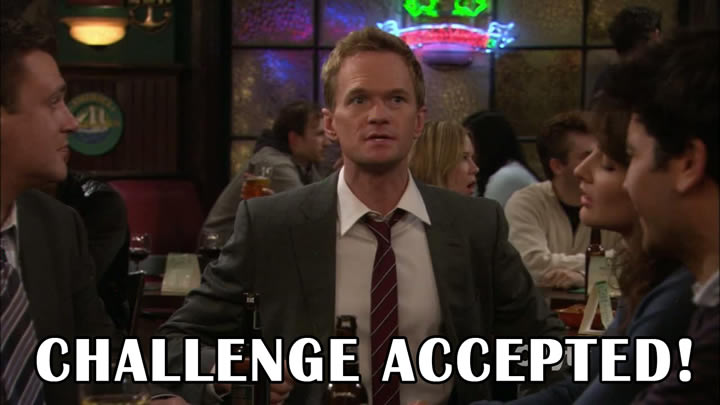 Source: WUGO
When I got my first job as an engineer, I had to move to a different city. I have always lived with my parents in our small city, and the thought of moving scared the hell out of me. Can I live alone? How does one pay the bills? Will I be able to survive? It may seem a little far fetched, but I wasn't able to sleep properly during my first few nights alone.
But it actually wasn't as bad as I thought because soon, I found new friends at my new job, and even some batchmates from the same school which made my stay in that new city less lonely. It was still challenging though. Adulting is very tough, as this was the time I had to learn how to budget my salary, pay the bills, maintain my apartment, eat healthy alone. In other words, be independent.
This change certainly challenged me, and this was a challenge I was sure I wouldn't lose at.
Change Teaches you
My personal experience above isn't the only change that may challenge you, there will be a lot of challenges that is sure to come your way in your engineering career. And these numerous challenges, will teach you different lessons and will change you as a person. Mind you these changes will depend on how you handle certain challenges.
Change Make you grow
Change is what transforms you into a better version of yourself. You may not notice it, but every challenge that you go through, and every experience that you gather, has helped you grow into the professional you are today. Sometimes, the change is big enough to move to your personal life as well.
After a few years in the manufacturing company I worked at, I learned to be more confident as I was trained to speak and present different products to large groups of people. This was a change that I was proud of, since I wasn't the type to talk in front of a lot of people as a student. When I came back to my hometown, family and friends noticed the change in me. Others liked the change, while there were others who didn't. They would say "You've changed" in a disappointing tone.
Unfortunately, we can't control how others think of us, but I believe that if you believe that you are changing for the better, then no one should dictate how your journey should be. It may be because others aren't comfortable with change.
Remember this, if there was no change, the world would be a monotonous wreck. You won't meet people, you won't experience new things, new places, new discoveries, and new inventions. There would be no improvements. Don't let the fear of change get the best of you, for if it wasn't for change you might not be the person you are today.
Learn.Grow. Evolve.