Spearheading Google Inc. after its major corporate restructuring in 2015 is Sundar Pichai. He presently runs the tech giant, under its parent company Alphabet Inc., after joining in 2004 as a product manager. He now controls search, ads, maps, the Google Play Store, YouTube, and Android, among others having the caliber of a business executive proven over the years.
Pichai started in Google as a regular employee, but rose up the ranks with his ideas and ability to communicate. It was him who spilled the concept of Google having its own browser, Google Chrome, which is the most popular browser now with a 46% market share. From there he was noticed to be more focused on results rather than standing out, therefore given more responsibility. He eventually manned Google's other successful products such as Chrome OS, Gmail, Google Docs and Google Maps.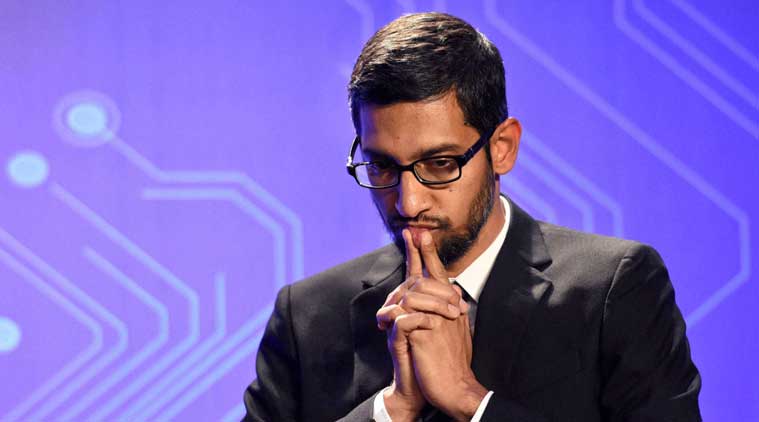 Source: Indian Express
For such competence in his field, Twitter tried to grab him out of Google and offer him vice-presidency for their products. He said no, a couple of times. Microsoft also showed interest, the most attractive one, in Pichai, even considering him as a possible CEO after Steve Ballmer stepped down. He also said no, but only after Google negotiated with him to stay for $50 million a year in stocks as reports said.
In February 2016, Pichai went on to become the highest-paid CEO in the US, receiving 273,328 shares that brought his holdings in Alphabet to $650 million. This kind of success should be paired with a lavish lifestyle, right? But not really.

Source: Hindustan Times
Unlike the other executives in Google, or any big companies at that, sporting race cars and parachuting, Pichai is said to be a simple man. Keval Desai, a former colleague at the same company, shares that the Google CEO is very low key. This must be because of his roots, being a native of Chennai, India, where he only used to sleep in the living room with his brother in a two-room apartment. His father was an electrical engineer and his mother a stenographer, who both struggled to raise their kids financially.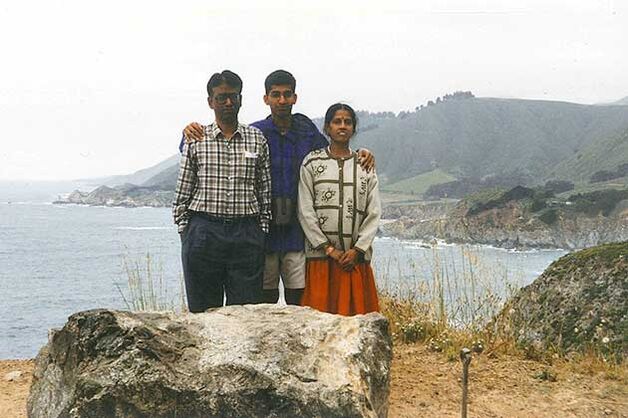 Sundar Pichai with his parents. Source: Sundar Pichai via Bloomberg 
Perhaps Pichai was brought up to have that kind thrift. That kind of living instilled in him the importance of valuing fortune. He is not into the stereotype CEO lifestyle that throws away money to any over-the-top obsessions. He is still so grounded, and is keeping an image of a private man having no signs of publicity about his use of extravagant wealth.
But we know that he owns a house in Brooklyn, New York. He bought the house for $6.8 million from Boyd Coddington in January 2015. He wakes up in it with his long-time girlfriend now wife Anjali Pichai and their son and daughter, every morning having tea, toast, an omelette, and get this: a physical Wall Street Journal.