All of us know that there are always a specific set of skills they need to learn in order to excel in their specific fields.. A person who does not know how to operate heavy machinery cannot possibly hope to use one to level a construction area. Understanding what skills you need in order to advance is crucial to any person, especially for aspiring engineers. Here are some skills you may want to polish if you want to succeed in engineering.
Mathematics
Source: Giphy
Contrary to popular belief that you won't use it in real life, math is vital in engineering. Mathematics comes in when you make analysis reports, design, and almost everything else in engineering.
Physics
Source: TV Fanatic
Along with mathematics, its obvious why physics is also in this list. On a basic perspective, physics is an understanding of how things work, and such information is crucial in engineering. Quantum mechanics, chemical reactions, and biological processes are all rooted in physics.
Communication skills
Source: Obolinx
Having a good background in communication is good as well. If you've managed to create something exemplary but cannot explain what it does, no one will be able to appreciate your work. This skill also includes basic reading and writing skills so you won't have any miscommunications in the future.
Information Technology (IT)
Source: Medium
Almost every industry today is making use of computers. Basic tasks such as email management and presentation making are important to any kind of job, including engineering. You'll also be tasked in creating documents and reports, so having computer knowledge is important.
Creative thinking
Source: William Iven via Unsplash
Engineering's most important aspect is design. Creativity is one of the most fundamental skills any engineer should have. One of the best contributions of engineers to the world is finding ways to do things easier, which is why creativity is highly important.
An eye for detail
Source: Victor Freitas via Unsplash
It is important that everyone should have a keen eye for detail, but it's a different level of importance when it comes to engineering. Imagine designing parts of an airplane, if one component is off then thousands of lives might be at stake.
Accepting criticism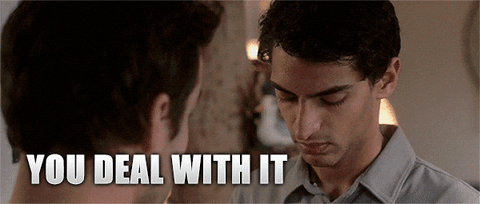 Source: Giphy
Learning how to filter what other people say of you is one of the best ways to help you grow. If other people criticize your work, take it as a challenge and do better. Of course, not all criticism is helpful for growth, so learn whom to listen to and whom to ignore.
Learn on your own time
Source: Unsplash
If you don't know how to operate a device or machine, take a look at the manual. This is also true for work as an engineer. If you don't know how to accomplish a task, seek training for it. Once you know how it's done, practice it on your own. It'll not only help you learn new things, it'll also help you feel fulfilled.
Article Source: