Women In Engineering
I grew up in an environment where most of my relatives thought of women as people who only belong in the kitchen. My father constantly reminded me that I should know how to cook if I wanted to get a husband. I had aunts who kept asking me why I couldn't find myself a boyfriend who could take care of me. Let's admit it. I was raised in an environment where women's capabilities and opportunities were only limited to "wife material" matters.
Luckily for me, my mom taught me to be strong and independent. While my dad was not exactly supportive of the idea that I will pursue the dreams that I want, my mom encouraged me to dream bigger. So, when I pursued engineering, I was surprised that my college had more women than what was expected. Unfortunately, there are still men who look down on women's technical capabilities. Some of my male classmates only saw us as "girls they can date". Male professors preferred to mentor the smart engineering guys in class.
Source: Giphy
There's still bias in engineering schools. Scratch that, there's still bias in the engineering world. As soon as I graduated and worked in an engineering firm, I've had to work with men who underestimated my capabilities as an engineer. I was given less challenging tasks, in fear of being harassed by other men in the production area. I was assigned to work inside air-conditioned rooms despite my eagerness to be exposed in the field.
In short, I may be an engineer but there are still men out there who don't think of me as that way. So this is a call for all the women in engineering: whoever you are, wherever you are, we should all stick together. In a field where we have to deal not only with difficult problem-solving tasks, we have to deal with misogynists who look down on us.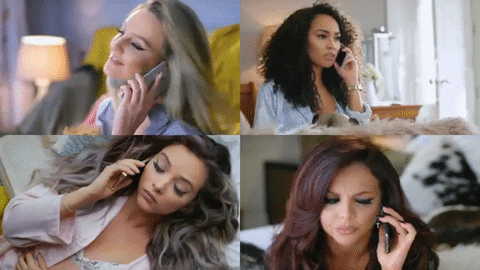 Source: Giphy
To all the women in engineering, we have to support each other. Instead of being each other's competition, we have to raise each other up and look out for each other. Engineering is hard already, we should always be helpful. Time to show everyone that women can be as good as men in engineering. Maybe even better.
Source: Giphy