Fastest Electric Car
74 engineering students from the Indian Institute of Technology, Bombay (IIT-B) built the world's fastest electric racing car—Orca.
They claim that this vehicle is the fastest in the world, as it has the capability to accelerate from 0 to 100 kilometers per hour in just 3.4 seconds. Their team requested different car manufacturing companies in India to do a one-on-one car race to prove if their claims are accurate.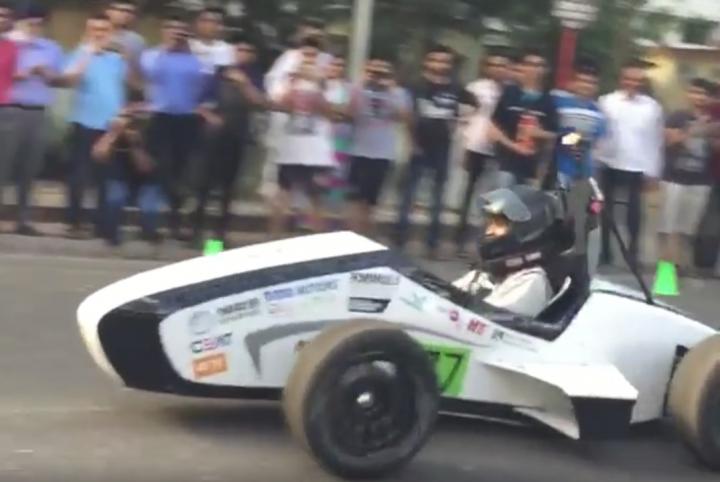 Photo Source: Team BHP
According to Archit Sanadhya, the chief marketing officer of the IIT Bombay Racing, "The Orca is the outcome of eight years of research by successive student teams. The car has been made entirely by the students including the various parts like the chassis, electronics and the battery. Teams comprising of students from different departments worked on completing the car,"
He also said that though they have tested the capacity of the car to reach 100 km/h in 3.4 seconds, they still have not tested it in a head-to-head race. "We contacted Lamborghini and Porsche but they turned down our invitation to pit their fastest racing cars against ours as the costs involved in doing so was very high. We then approached one of our sponsors who has agreed to have a trial before the car is shipped to UK to participate in the Formula Student race in July 2016," Sanadhya said.
Fastest Electric Car in the world is in India, Fastest Electric Car in the world is in United States of America, Fastest Electric Car in the world is in China, Fastest Electric Car in the world is in Philippines, Fastest Electric automobile in the world is in Australia, Fastest Electric Car in the world is in Germany, Fastest Electric Car in the world is in Hong Kong, Fastest Electric automobile in the world is in Singapore, Fastest Electric automobile in the world is in Europe