Engineering Majors
Becoming an engineer takes a lot of efforts and sacrifices. It is one of the most stable careers and some even say the most adventurous. But before these people become engineers, these are the typical struggles they face in college. Welcome to the hardest major in school!
1. On every first day of your engineering class, you will always have to answer this question: WHY DID YOU CHOOSE ENGINEERING?
It may be annoying answering this question over and over, but these professors just want to make sure you know what you're getting yourself into. Maybe they're just curious or would want to hear your expectations about it. Surely, during the course of your engineering life, especially when you're really struggling, you may want to get back to this moment. (Winks!) Just be honest and be prepared answering this question.
2. Your typical exam day scenario.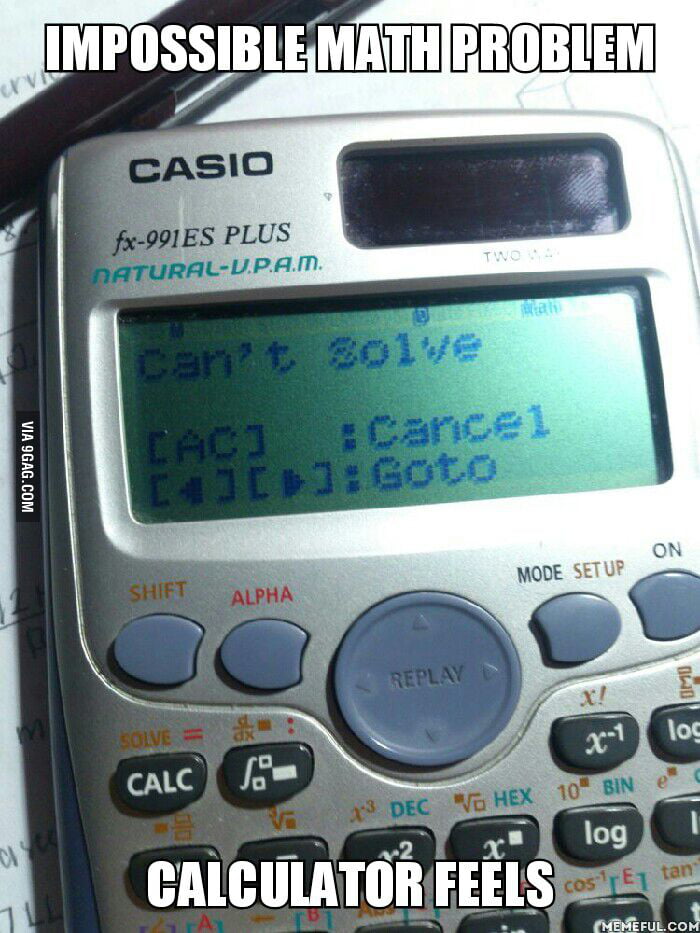 If you're new to engineering, brace yourself to hardcore solving during exams. Some problems require too many long equations that the display of your calculator cannot carry out! You may try other solutions, cut it out, or check your syntax though.
3. We are expert all-nighters and crammers.
Source: tumblr
Expect heavy school load including problem sets, take-home quizzes and exams all in the same day or week. Poor time management also results to cramming, so better plan ahead of time.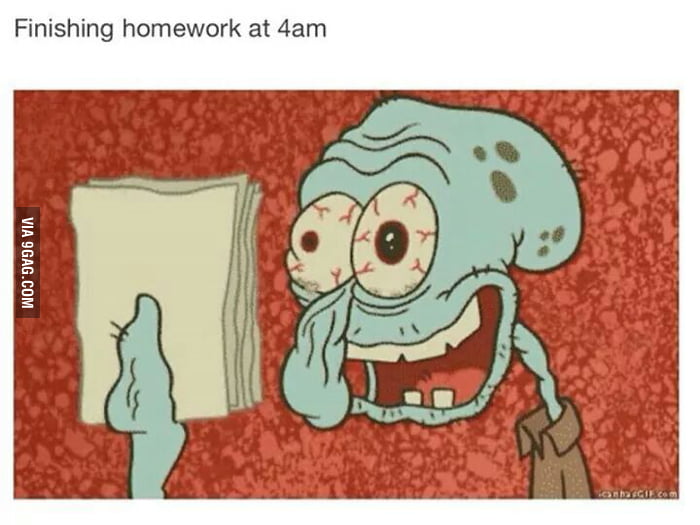 Source: 9gag
4. A passing grade is sometimes enough.
Engineering major subjects are not as simple as ABC. You'll deal with statics, dynamics, hydraulics and all sorts of engineering sciences. Really complicated stuff. Studying just before the exams is really not advisable. Study hard!
5. Manage your expectations though.
This thing says it all. It may be funny but Engineering is not just wild imaginations but is heavily theoretical. The reality may bum you out but you just have to go through it to be able to understand how the cool things work.
6. Typical note-taking problems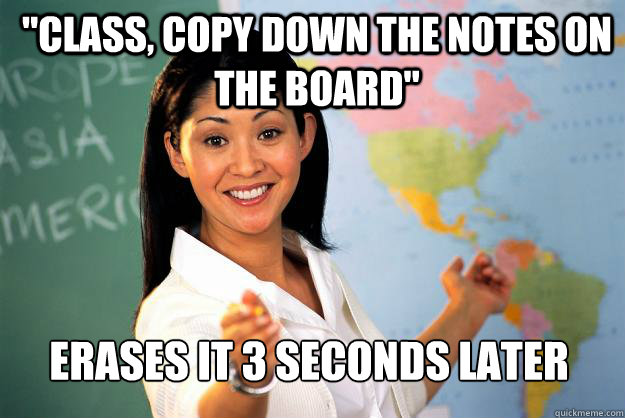 Sometimes, we have to learn how to be stenographers. Write fast! Haha! Kidding aside, be ready to be bombarded with a lot of equations and notes on the board. I suggest, you read in advance so you already have an idea what the topic is all about and know what you only have to take note of. If all else fails, use a camera! I'm sure a lot of students do this now that we have smartphones.
7. You've been psyched out!
We are not perfect! There are times that we really get lost in the middle of a long lecture. More often than not, you are not alone. Join group studies or you may ask your professor again about the topic. It's always better to ask than flunk your exams.
8. You may stay in school longer than your batchmates
In engineering colleges, believe me, delayed graduation is okay. Aside from the fact that engineering is not an easy major, we have different ways to cope with the academic pressures. Take your time grasping knowledge and growth in school, but not too long, I guess. Haha!
9. You may feel like giving up, but don't.
The struggle is real. Sometimes, you may feel like giving up everything all at once. But you wouldn't because you will think about the reason why you took engineering in the first place. Find your motivation. Rest if you must, but don't you quit!
10. Graduating may be the ultimate struggle but when that day comes…
I swear, everything will be worth it.
And be that badass engineer. Swag like a boss.
Engineering Majors in Philippines, Engineering Majors in Manila, Engineering Majors in Davao, Engineering Majors in Cebu, Engineering Majors in Batangas, Engineering Majors in Mindanao,