American University of Sharjah (AUS)—one of the region's most prestigious universities for science and engineering—has launched its inaugural New Venture Challenge (NVC). The competition invites entrepreneurs from around the globe to submit a hard science idea that has commercial potential. Entrants will go in the running for cash prizes and the opportunity to pitch to their innovation to venture capitalists.
Under the patronage of His Highness Sheikh Dr. Sultan bin Muhammad Al Qasimi, Member of the Supreme Council of the United Arab Emirates, Ruler of Sharjah and President of AUS, the NVC is looking to uncover the biggest, bravest and boldest ideas, from around the globe, borne of hard science. Teams of two to five people are invited to apply, with at least one member of the team currently enrolled in, or having recently completed, a graduate program (of any discipline).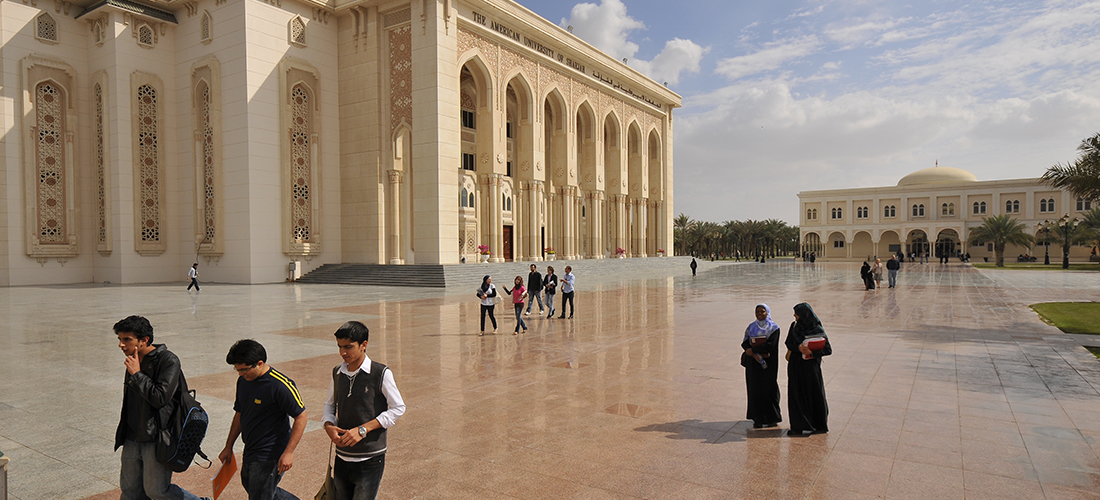 Sixteen teams with the best ideas will be brought to Sharjah, UAE, in February 2019, where they will work with investors and mentors to hone their idea for commercial success. Over three intensive days, teams will pitch their idea, and be given the chance to convince 35 judges of its marketplace potential. All teams will be given funds to cover their travel costs, and six of the finalists will also win cash prizes, ranging from an impressive US$4,000 to US$50,000.
Applications for the NVC are now open, and will close on December 1, 2018. NVC Project Coordinator Karen Leschke says the NVC offers a once-in-a-lifetime opportunity for ambitious innovators wanting to make a real impact:
"No matter how great a scientific idea is, it is very difficult to make it successful in a competitive marketplace without the proper investment and advice. The NVC has been launched to give people with a great science-based innovation the opportunity to make that innovation commercially viable. We have brought together an impressive collection of investors, mentors and university faculty to give science entrepreneurs the skills and knowledge necessary to launch their idea. For six final teams, cash prizes will also help to get their idea off the ground."
The NVC is still accepting sponsorships, with a significant number of supporters already confirmed, including Sharjah Research, Technology and Innovation Park, Sharjah Chamber of Commerce & Industry (SCCI), Sharjah National Oil Corporation (SNOC), Kanaan Advocates & Legal Consultants, Houston Technology Center – International (HTC- Int.), Khatib & Alami (KA), Electric Way.
To find out more, or to submit an application, visit https://nvc.aus.edu/.