Engineering is an extremely broad field, and it's easy to see how a lot of people have difficulty choosing which field of engineering to pursue. One key factor to remember when choosing which field of engineering you want to pursue is to know what you are truly passionate about. Which do you like the most, and what do you see yourself doing in the future? While there are hundreds of different kinds of engineering degrees, this list will describe the major fields of engineering, which will hopefully be of help to you and your friends who want to enter the badass world of engineering.
1)      Aerospace/Aeronautical Engineering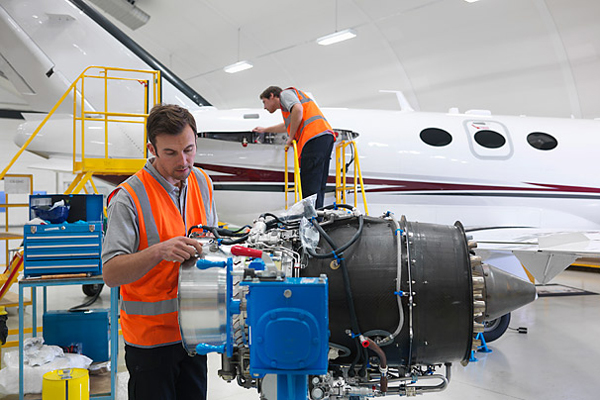 Source: Education And Career
This field of engineering focuses on the science and technology behind aircrafts and using this knowledge to design and develop them. You should also consider astronautical engineering if you want to deal with spacecraft and space travel technology.
Specializations in this field include aerodynamics, aeroelasticity, composites analysis, avionics, propulsion and structures and materials.
2)      Chemical Engineering
Source: Youtube, Public Domain TV
This kind of engineering tackles using chemical and biological processes to synthesize useful substances and materials. It is multidisciplinary, as it combines the natural, experimental, and life sciences, as well as mathematics and biology.
Specializations include aerodynamics, aeroelasticity, composites analysis, avionics, propulsion and structures and materials.
3)      Civil Engineers
Source: Civil Engineering Basic
Civil Engineers deal with both large and small scale design and development of infrastructures, from small roads and buildings to nationwide transportation projects and water supply networks.
Fields of specialization in civil engineering include structural engineering, architectural engineering, transportation engineering, geotechnical engineering, environmental engineering and hydraulic engineering.
4)      Computer Engineering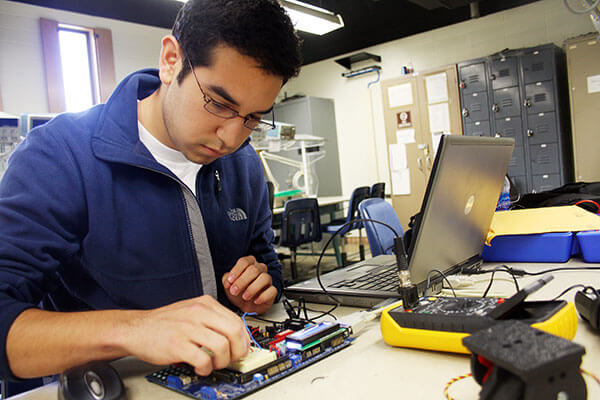 Source: St. Mary's University
This field of engineering is a combination of computer science and electrical/electronics engineering, as it involves designing, developing, prototyping, and creating computer hardware and software.
The specializations in this field overlap with ones in computer science, but the few that are unique to  computer engineering are microprocessor/microcontroller systems, computer architecture and VHDL (hardware description language) design.
5)    Electrical/Electronics Engineering
Source: Asia Pacific University
Electrical and Electronics engineering both involve the application of electrical power into modern day technology. The two fields might seem similar at first, but there is a very big difference between them: Electrical engineers specialize in the large-scale production, supply, and maintenance of electrical power, while Electronics engineers focus more on smaller scale applications of electrical power such as circuits and the use of them in robotics, computers, and communication hardware.
Fields of specialization include power generation and supply, communications and media, computer systems and robotic systems.
6)      Mechanical Engineering
Source: UMG college
As one of the oldest and broadest fields of engineering, Mechanical engineering deals with the design, creation, and maintenance of mechanical systems. Subjects include studies on statics and dynamics, thermodynamics, fluid dynamics, stress analysis, mechanical design and technical drawing. There's also Mechatronics Engineering, which combines mechanical, electronic, computer, and control engineering.
Being broad as it is, areas of specialization in this field overlap with all the other kinds of engineering. The most common ones though are manufacturing, transportation systems, combustion, nanotechnology and robotics.
7)      Engineering Management
Source: Northern Illinois University
Yet again another interdisciplinary field, Engineering management combines Industrial Engineering with Business Management. Demand of those who major in this field has grown in recent years, as companies and industries need more management-focused engineers to handle and supervise their projects.
Whilst again being a broad field, possible areas of specialization include engineering mathematics, management science, operations management, decision engineering, business statistics and engineering statistics.
Article Source: